The Shops at 485 New Park in West Hartford have banded together, and will hold a large Holiday Marketplace on Saturday, Dec. 13, 2014.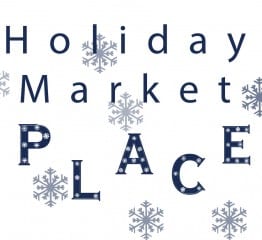 By Ronni Newton
There are a variety of small businesses that share the building at 485 New Park Ave. in West Hartford, and to complement the creative offerings already there, the merchants hosted a few events this fall. On Saturday, Dec. 13, from 11 a.m. – 4 p.m., the business owners originally planned a small "pop-up" holiday event, but it has morphed into something much greater – the 1st annual "Holiday Marketplace at 485 New Park."
"We had a huge turnout and great reviews at our Open Studio weekend in November," said Jim Duval, owner of J&M Imageworks and one of the organizers of the group events. Duval said that between 800 and 1,000 people attended that weekend.
They followed up with a smaller event including some of the same vendors on Small Business Saturday, and that was also successful.
"We're following up on the excitement and momentum," said Duval, who is organizing the marketplace along with Laurel Larco of Custom Framing  Depot and Rebecca Reinbold of Rebecca Reinbold Couture. Nearly 45 vendors will join the merchants that make 485 New Park their permanent home, for a family-friendly holiday marketplace that includes artisans and vendors who work in a variety of mediums and offer one-of-a-kind gifts perfect for the holidays. There is no charge for admission.
The organizers and other business owners hope that once people realize what's available at 485 New Park, they will keep coming back.
"About half [who attended the events this fall] said they didn't even know we were here," Duval said. The building at 485 New Park isn't hidden in a back alley, and it's right across the street from what many hope will soon be a very busy busway station at the intersection of New Park and Flatbush avenues. "We're in a very obvious spot – hidden in plain sight," Duval said.
The Shops at 485 New Park include the following businesses: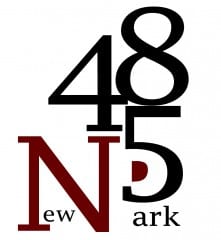 Anda Air Ticket & Services
Hello Dahle
Artisans and vendors participating in the Holiday Marketplace include:
Barbara Ricketts
The Birch Papery
Bolga Baskets
Cecilia Imports
Deborah Moyer
Designs by Sharon
Donna Nieves
Harvest Hill Farm
Jacqueline Boxer
Jaimy Blzynsky
Magic Blooms
Nicki's Necklaces
Sandy Style
Susan Whitehouse
Turtle Dreams
The 485 New Park Holiday Marketplace is hosted by The Shops at 485 New Park, located at 485 New Park Avenue, West Hartford, CT 06110. For more information, visit the website or Facebook page.
Like what you see here? Click here to subscribe to We-Ha's newsletter so you'll always be in the know about what's happening in West Hartford!