The first-ever high school screening of  'Beethoven in Beijing' will take place at Kingswood Oxford School in West Hartford.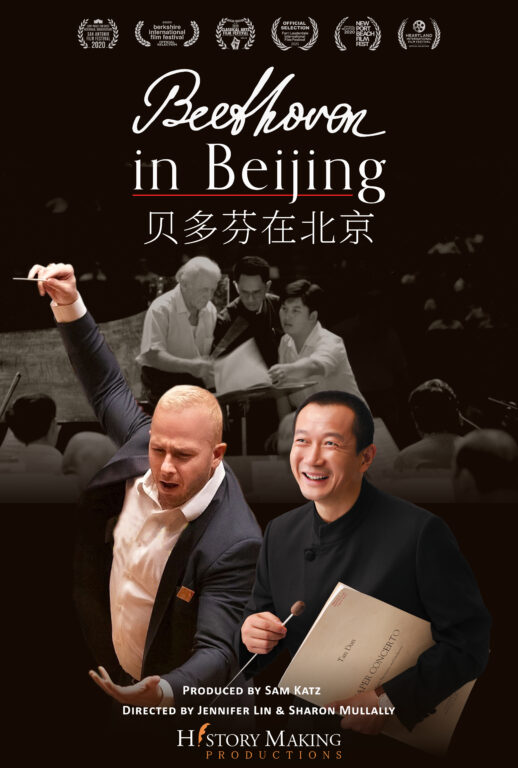 Submitted by Jackie Pisani, Kingswood Oxford School 
On Thursday, Nov. 30 at 6 p.m. in Roberts Theater, Kingswood Oxford School will be hosting the first-ever high school screening of the documentary Beethoven in Beijing with special guests, filmmaker Jennifer Lin and History Making Productions Director of Education Amy Cohen.  Two hundred seats are available for general audience from the Greater Hartford area. Tickets are free.
Beethoven in Beijing is an internationally significant documentary about the historic tour of the Philadelphia Orchestra to Beijing in 1973 as part of both countries' cultural diplomacy attempts following Nixon's 1972 visit to China. The film has a run time of 90 minutes.
"Archival footage and first-person recollections from American and Chinese musicians bring to life that 1973 visit, while behind the scenes access on current tours captures the dynamism of present-day China, from its sparkling new concert halls to its tens of thousands of young musicians. The result, complete with a sublime symphonic soundtrack, is a compelling look at the transcendent power of music" in bringing two countries together said History Making Productions.
Kingswood Oxford students will facilitate a question and answer period following the screening with the film's director and the director of education.
To reeserve a seat, please visit this EventBrite link.
Kingswood Oxford is located at 170 Kingswood Rd., West Hartford.
Like what you see here? Click here to subscribe to We-Ha's newsletter so you'll always be in the know about what's happening in West Hartford! Click the blue button below to become a supporter of We-Ha.com and our efforts to continue producing quality journalism.