We-Ha.com welcomes Letters to the Editor from the public. Please provide your name and town, as well as your phone number at the end of the letter. Phone numbers will not be published but are required in case verification is needed. Please submit letters to [email protected].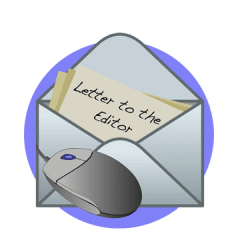 Dear Editor,
I would like to voice my support to elect Bill Wadsworth as Farmington's State Senator in the 5th district.  Bill brings a wealth of knowledge and experience to this job at a time when our state is facing an unprecedented fiscal and employment crisis.
I am convinced that Bill Wadsworth is the right person for this job.  In addition to his six terms serving on the Farmington Town Council and his term in our State House, Bill has worked for many years in the construction industry and has real world experience in drafting budgets, managing projects and delivering excellent results.  You may also not know that Bill served our country as an officer in the U.S. Army.  This is the kind of background I want in a person representing Farmington at our Capitol.
I have first hand knowledge of what Bill has accomplished for the town of Farmington.  As the #1 Realtor in Farmington, representing both buyers & sellers, I know first hand that Bill has worked to keep Farmington's mill rate low while maintaining core services, which translates into Farmington being a great place to live.  In recognition of his efforts, the Realtor Political Action Committee, of which I am a member, has also endorsed Bill's candidacy.  Lastly, Bill's support for the UCONN Health Center clearly will enrich our local economy and his 100% score on the CBIA issues reaffirm his private sector job support
On a personal note, I have worked with Bill on many occasions through our membership in the Rotary Club of Farmington. His years of service to the community are well known.  From working with him, I know that he cares deeply about our town and will work tirelessly for all of us.  Please join me in casting your vote for Bill Wadsworth on November 4th.
Thank you,
Carole King
Farmington, CT