We-Ha.com welcomes Letters to the Editor from the public. Please provide your name and town, as well as your phone number at the end of the letter. Phone numbers will not be published but are required in case verification is needed. Please submit letters to [email protected].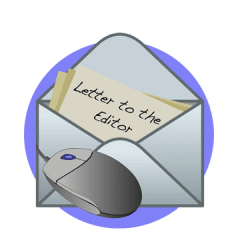 Dear Editor,
These are challenging and difficult times and electing an intelligent, dedicated, experienced and competent candidate to office is more important than ever.  That is why the election of Bill Wadsworth to the 5th District as our State Senator is critical to the well being not only of our town but our state as well.  I have had the good fortune to work with Bill as a member of many elected and volunteer bodies.  I know first hand how fortunate we are to have a man of Bill's quality and integrity looking out for our interests.
As a lifelong Farmington resident and with involvement in state issues, Bill knows the needs and concerns of the citizens of Farmington and the state.  He is following in a long Wadsworth family tradition of commitment to public service.
Bill has served as an elected official dedicated to the families and businesses in Farmington for 16 years and is highly regarded among his constituents and colleagues.  During that time, he has worked toward a more efficient and effective use of budgets and state dollars, worked to be business friendly and pro jobs, fought for Farmington's fair share of educational funding and focused on providing the core services of education, public safety, public health and safe transportation.  The UConn Health Center – Jackson Lab project supported by Bill will be a positive economic force in our area.  Bill was named a Legislative Champion by the League of Conservation Voters for his work on environmental issues in the state and is well known for supporting open space and recreational uses of land.
Bill Wadsworth is a man of integrity who has and will continue to bring common sense solutions to the State of Connecticut.  He is driven by a passion to do the right thing for the future of the citizens of our community and the state.  We are fortunate to have someone of Bill's dedication and experience looking out for our interests.  I am proud to have had Bill as our State Representative from the 21st District and ask you to join me in voting for him on November 5th for State Senate.
Thank you,
Nancy Nickerson
Farmington Town Council Chair