World Music Day will be celebrated in West Hartford Center will four hours of free, live performances by a variety of artists.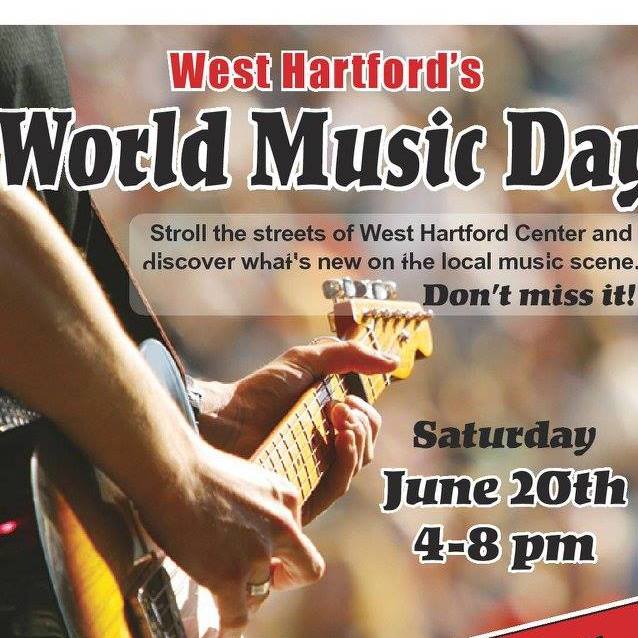 By Ronni Newton
West Hartford Center has already become recognized as a regional destination for its restaurants and boutiques, and the Center is now adding "music" to its list of attractions with a celebration of World Music Day on June 20.
La Petit France owner Alex Litor, who fondly remembers the celebrations surrounding World Music Day while growing up in France, thinks that West Hartford is the perfect locale in which to begin such a fest.
She has teamed up with musician and resident Kathryn Olesnevich, who is the lead singer for Collinsville-based band The Blue Rubies, to organize an evening of live local music by performers in a variety of genres to appeal to people of all ages.
Local businesses, which also hope to be spotlighted through the event, are supporting World Music Day and are offering use of their electrical connections and sidewalk space for the free, Center-wide event.
There will be a main stage area on LaSalle Road where the larger acts will perform. Melba Studios will provide sound support.
Performers include: The Blue Rubies ("eclectic blues-influenced"), Bill Benson (folk/acoustic rock/country), Breathless Charm (jazz), Bodhi Groove, Shannon Mulready (rock/progressive rock/experimental), Driving Iris (danceable pop/rock/country), Indian Summer (Indie rock), GRaviTONiK ("fresh, young rock band"), and more.
"World Music Day has been celebrated internationally for years to acknowledge and recognize the powerful role of music in uniting people and communities," states a news release about the event.
World Music Day will be celebrated on Saturday, June 20, 2015, from 4-8 p.m.
To find out more information regarding World Music Day celebrations visit the Facebook page.