The inaugural 'On the Court' clinic was attended by 51 boys and girls in grades 5 through 8.
By Ronni Newton
The first ever "On The Court" Basketball Academy Clinic was held March 15 at Hall High School in West Hartford, and the 51 boys and girls who attended were given the opportunity to focus on basic but essential basketball skills – including shooting, jumping and quickness, dribbling, and basketball IQ.
Mark Walker, who leads the West Hartford Youth Basketball League's Travel Division, said each of the participants was videoed while shooting baskets to help work on proper form. They also practiced on a shooting machine.
The participants – all in grades 5 through 8 – were members of West Hartford Youth Basketball League travel teams.
The clinic included dribbling drills – which included working on dribbling with the non-dominant hand, playing with building blocks with one hand and tossing a tennis ball while dribbling with the hand, and dribbling with two basketballs.
"The jumping and quickness had emphasis on jumping using their toes," Walker said.  "They were doing quick jumps and were using a jump rope to build their toes and calf strength. The participants tested their jumping ability by using a jumping measuring pole."
To work on basketball IQ, participants worked on strategies in a simulation of a game, for example what to do when there is a minute left to play and their team is down by two points, and what strategies to use and plays to attempt as the clock counts down to zero.
"The kids had a great time," Walker said. "The feedback from this clinic was outstanding and I have already received inquiries about the next clinic."
Walker said another clinic will be scheduled soon and will be held in the next few weeks. It will also be open to boys and girls from West Hartford's recreational basketball league.
A portion of the fees from the clinic will be donated to West Hartford's girls and boys travel and recreational programs, and as well as the Conard and Hall high school basketball programs.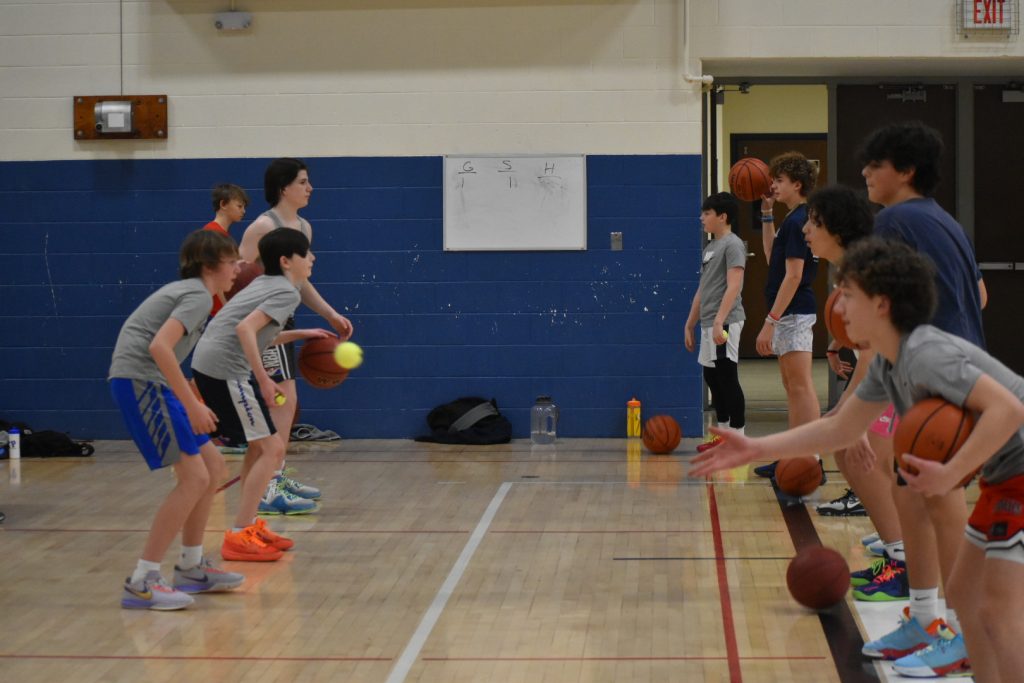 Like what you see here? Click here to subscribe to We-Ha's newsletter so you'll always be in the know about what's happening in West Hartford! Click the blue button below to become a supporter of We-Ha.com and our efforts to continue producing quality journalism.