Get organized at the West Hartford Senior Center on October 4, 2016.
Submitted by Barbara Kreitner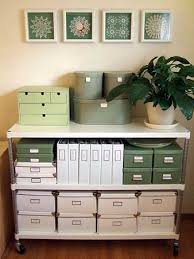 You are invited to join us at the West Hartford Senior Center in Bishops Corner on Tuesday, October 4th from 9 a.m. – 10 a.m. at 15 Starkel Road, West Hartford for a personal organizing solutions gathering.
Leslie Raycraft, organizing enthusiast, will share helpful strategies to organize and streamline your home.  If there is enough interest, Leslie will meet with us monthly to offer helpful tips and support.
Enjoy a fresh bagel along with assorted cream cheeses, orange juice and coffee or tea.  Cost: $2.00 for members, $3.00 for non-members.  Advance registration required; payment may be made at the Senior Center.  Special thanks to our co-sponsors: Café Lox Stock & Bagels.
For additional information, please call (860) 561-7583.  We encourage you to Stay Active with Us!