Playhouse on Park in West Hartford will host its fourth comedy night event on Jan. 10, 2015.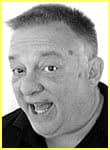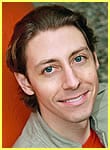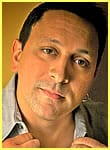 Submitted by Playhouse on Park
Join Playhouse on Park for its fourth Comedy Night at the Playhouse and laugh off the winter weather. The event will feature Joseph Anthony, headliner; Jeff Lutz, middle act; and JT Taylor, emcee. This evening of stand-up will be held on Saturday, Jan. 10 at 8 p.m.
Having studied under Joanna Beckson, Joseph Anthony fed his passion for writing, acting, and stand up comedy at the PIPS Comedy Club in Brooklyn, New York. In New York, Jeff Lutz has performed at Caroline's on Broadway, Gotham Comedy Club, and The Comic Strip Live. A contributor for National Lampoon, Lutz has worked with Iliza Shlesinger, Bobby Lee, and Maria Bamford. A favorite of the East Coast comedy scene, JT Taylor has charmed audiences with his quick wit, character voices, and naughty, but never offensive, humor. Taylor has opened for Bob Nelson, Gallagher II, and Rev Bob Levy of the Howard Stern Show.
This is a BYOB event. Tickets are priced at $15, all seats reserved. For more information, go to the Playhouse on Park website (www.playhouseonpark.org), call by phone (860-523-5900 x10), or stop by the box office (244 Park Road, West Hartford, CT).
Pictured above: Joseph Anthony, Jeff Lutz, and JT Taylor willl share a laugh at Playhouse on Park's Comedy Night on Saturday, Jan. 10. Submitted photo.