The Seniors Job Bank, based at West Hartford Town Hall, has expanded its systems automation and strategic partnerships.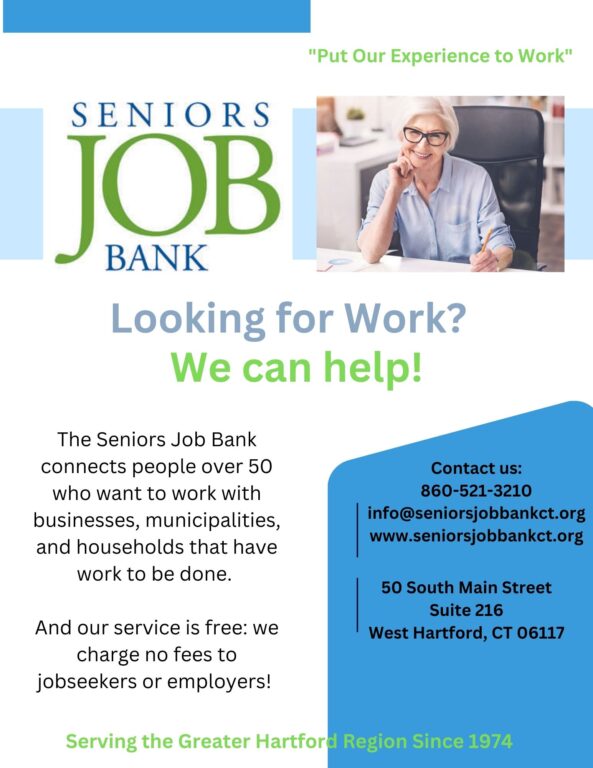 Submitted
The Seniors Job Bank (SJB) has expanded its reach and offerings by investing in strategic planning, IT upgrades, improved administrative services, and fundraising efforts to offer more job opportunities, and more efficient systems and processes.
Since 1974, SJB has been a FREE resource for people over the age of 50 looking for work in the Greater Hartford community and for employers looking for experienced workers. The more than 650 jobseekers in SJB's registry have a broad range of skills, talents, and abilities. Available for part-time, temporary and full-time positions, they bring a lifetime of experience, confidence, and reliability to businesses, municipalities and households.
Organizations turn to the Seniors Job Bank to find administrative, technical, and other help. For homeowners and individuals SJB provides yardwork, maintenance and repairs, as well as personal assistance including organizing, shopping, companionship, and tutoring.
This "hyper-local" nonprofit resource connects people over 50 with job opportunities in 24 towns across the Greater Hartford region contributing to the economic advancement of these local communities.
"We are constantly looking at how we can enhance our services through automation. For example, registered jobseekers can choose job categories that target their job interests and employers receive an automated email when interested job seekers register for their positions," said Robin Clare, executive director.
According to Larry Santilli, president and CEO of Athena Health Care Systems, "We are excited to work with the Seniors Job Bank, an organization connecting experienced professionals with meaningful employment opportunities. This partnership allows us to create a future where every individual, regardless of age, is valued for their skills and expertise." Athena Health Care Systems is headquartered in Farmington and has 21 locations in Connecticut including Bristol, Canton, Glastonbury, Granby, and Middletown.
To find out more about the Seniors Job Bank, call 860-521-3210, email [email protected] or visit the website www.seniorsjobbankct.org.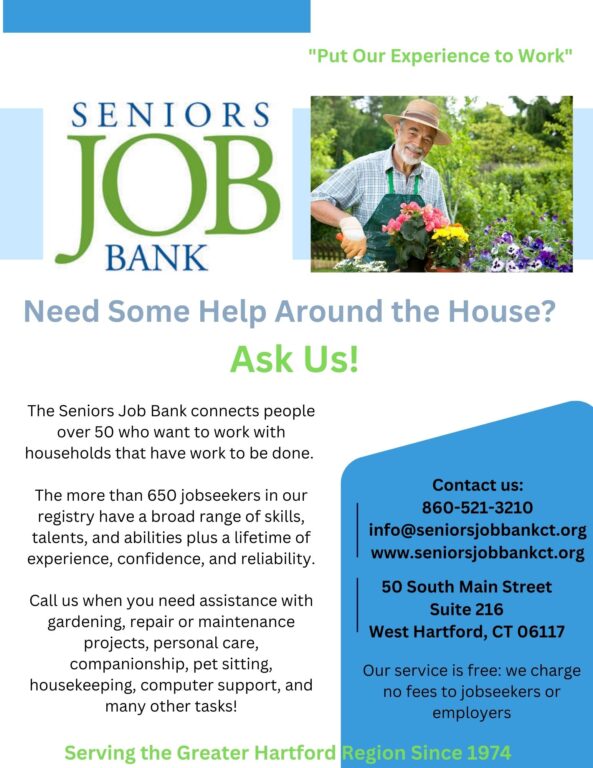 Like what you see here? Click here to subscribe to We-Ha's newsletter so you'll always be in the know about what's happening in West Hartford! Click the blue button below to become a supporter of We-Ha.com and our efforts to continue producing quality journalism.