The third annual Best of West Hartford Awards show will be on Wednesday, Sept. 27, 2017, and will be presented in a new venue, with an exciting format change.
By Joy Taylor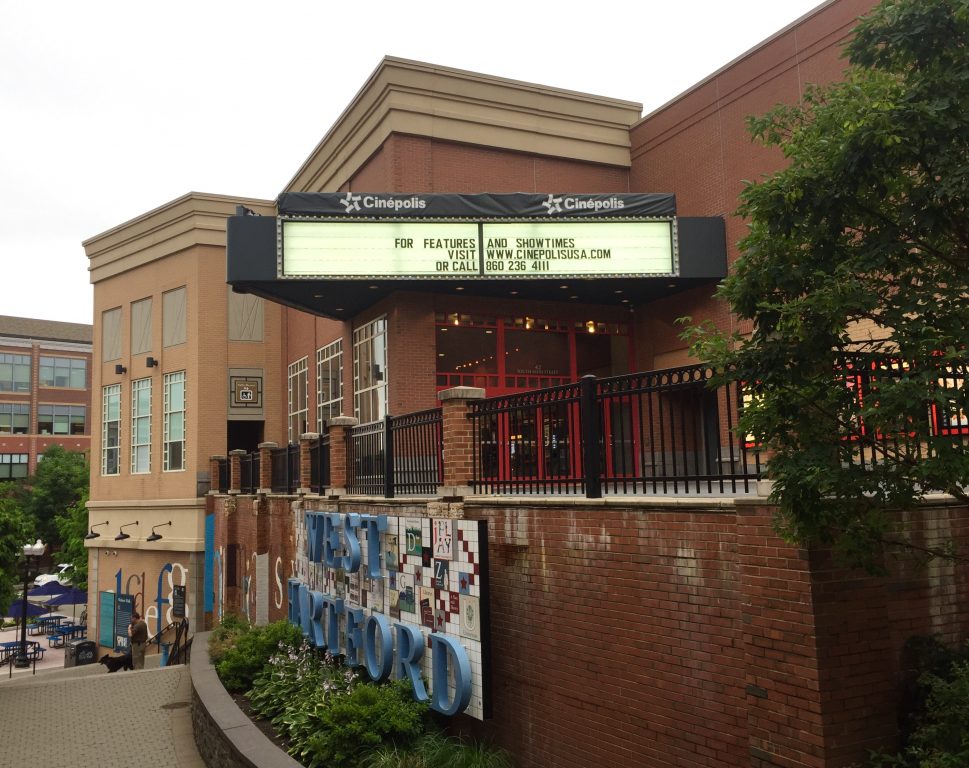 [Updated, 9/14/17] Thanks to some creative "out-of-the-box" thinking by Blue Back Square Marketing Director Elizabeth Zigmont, the third annual Best of West Hartford Awards Show will be held at Cinépolis Theaters in Blue Back, on Wednesday, Sept. 27 from 5:30-8:30 p.m.
Guests will walk the red carpet (sponsored by Daley Moving & Storage) as they enter the theater.
As the theme "Champagne on Ice" suggests, guests will mingle from 5:30-6 p.m. with a special surprise from UberDog, and no, it's not a free puppy for everyone. Theater no. 5 will feature the Awards Show from 6-7 p.m. with some very special entertainment planned to break up the presentation portion.
And we must mention the food, or at least tease about it. While they finalize the exact menu, guests will be glad to know that Flemings Prime Steak House and Wine Bar is working on special plans for the event.
While watching for details and updates in each We-Ha.com newsletter, Tom Hickey, event coordinator, reminds us "there is a special group price for four or more tickets. Seating is limited and organizers are expecting a sell-out, so don't be disappointed and buy your tickets today."
Voting link is open until Monday, September 18 at noon. Please take a few minutes to show your support now!
[Original Story, Aug. 24, 2017]
We-Ha.com and West Hartford Magazine are proud to bring you the third annual Best of West Hartford (people's choice awards)!
Voting for your favorite things about West Hartford is active on We-Ha.com, and participants are invited to vote for their top choices in nearly sixty categories. The online ballot even has room to write in candidates.
"The awards show committee has been meeting since the spring and as of this week, we have an exciting announcement about a new venue," said Tom Hickey, the event co-chair.
"We are pleased that with the help of committee member, marketing director for Blue Back Square Elizabeth Zigmont, we will be holding this year's awards show at the Cinépolis theater in Blue Back!"
As stated on their Facebook page, Cinépolis strives to offer "revolutionary cinema concepts that have forever changed the movie-going experience," as well as provide a comfortable environment for entertainment.
"We are hoping the experience will be unforgettable, and will offer an enhanced AV adventure, with the help of the folks at Cinépolis," explained Hickey.
Another new feature this year is that the winners of the 30 most popular local categories will be notified in advance and celebrated along with all others that evening. Also, winners to be announced by NBC Connecticut's Kerri-Lee Mayland.
The event will take place on Wednesday, Sept. 27, 2017, from 5:30 to 8:30 p.m., and winners will be announced that evening and will have a chance to receive a winner's plaque on stage. As one of West Hartford's largest networking events, the tickets are expected to sell quickly, and theater seating is limited, so buy your tickets early.
Food, beer, wine and lots of special entertainment is being planned.
Like what you see here? Click here to subscribe to We-Ha's newsletter so you'll always be in the know about what's happening in West Hartford!