Juniper Homecare, which just celebrated its 20th anniversary in West Hartford, has re-branded its company look as its services and mission of care for the elderly continue to evolve.
By Ronni Newton
It's appropriate that the red brick building at 1086 New Britain Ave. looks like a house – because what happens inside is focused on ensuring that elderly residents can continue to live in a home setting, while receiving proper care.
Since 1998, Juniper Homecare has been providing resources to assist those who take care of their loved ones, and other services that all the elderly to age in place.
"Twenty years, that's huge for us," said Anton Brel, VP of Operations for Juniper Homecare.
Juniper Homecare has made its home in West Hartford for just over 20 years, ever since Andrei Brel, Anton's father, founded his company on Prospect Avenue in 1998, in a rented office in a senior housing facility called Juniper House.
"That's where the name came from," Anton said. The business was known as Juniper House, but eventually was changed to Juniper Homecare, because they were constantly being mistaken for an in-patient facility.
What Juniper Homecare actually does is provide home- and community-based care for the elderly. They operate three adult day centers (West Harford, Hartford, and New Britain); serve hundreds of meals every day throughout the Greater Hartford area as part of a meals on wheels program; offer homecare, companion, and chore services throughout Greater Hartford; and manage a statewide adult family caregiving program.
Throughout 2018, Juniper Homecare celebrated its anniversary with clients, civic leaders, associated businesses, and friends, and held a year-end celebration in December. The focus is now on the future as the company continues to evolve in its core role of providing quality care so that as many as possible of Connecticut's elderly can remain at home.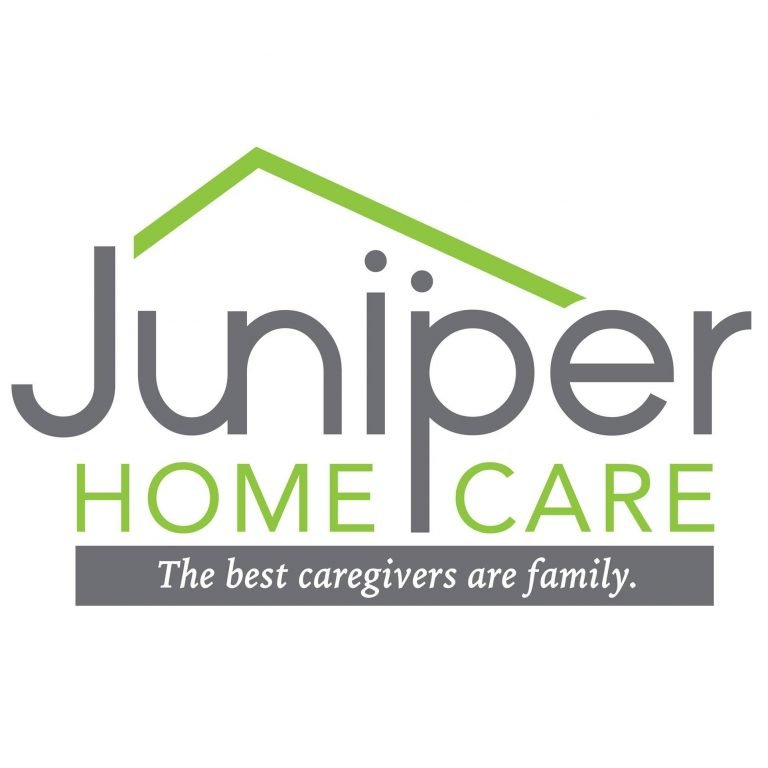 In honor of Juniper Homecare's 20th anniversary, the company also hired a creative agency to rebrand and develop a new logo to fit its identity. Designed by Elkinson + Sloves, Inc., the new logo "features the life affirming 'spring' green color and the symbolic use of two 'dots' representing the client and the caregiver under a roof, graphically representing care at home."
West Hartford is now home to the entire Brel family, but they are originally from Russia. Andrei, who had served in the army in Chernobyl, immigrated to the U.S. in 1993 with his wife, Zhanna, and their children, including Anton who was 5 at the time.
Andrei was working multiple jobs when he got the opportunity to work for the State of Connecticut determining eligibility for Elder Protective Services. He soon realized he had found his calling, had a skill and passion for befriending and assisting senior citizens, and went on to get his master's in social work at UConn.
And while the company is dedicated to helping families, Juniper Homecare itself is a family business. After graduating from Marist College with a degree in finance, Anton headed to New York City where he worked at Time, Inc. for about three years. He had worked at Juniper while in high school, and two years ago, Anton returned to Connecticut and rejoined the family business.
Andrei is president and founder, and Anton is vice president of operations.
Juniper Homecare has multiple operations, but all focused on a common mission – and services that some may not realize are  even available.
Family members – other than spouses – can be compensated for caring for someone in their home. "They're eligible under Connecticut's Home Care Program for Elders," Anton said, a program of the Department of Social Services. Juniper acts as an oversight agency, and has more than 30 nurses located throughout the state on staff who make weekly visits to those involved in the program. Juniper has equipped them with a state-of-the art client management system, which runs on company-provided tablets.
Another program that Juniper runs on a statewide basis is doing home modifications. In many cases the state will provide funding for renovations like wheelchair ramps, Anton said, because it's less costly to allow someone remain at home.
"We're trying to be involved in absolutely everything [related to elder care]," Anton said.
Juniper's "meals on wheels" program is focused on the Greater Hartford area. Meals are prepared by Elmwood Kitchen, a partner business of Juniper Homecare that is also located in the New Britain Avenue building.
Nearly 1,000 meals – lunches and dinners – are prepared and delivered daily, and low salt and heart-healthy options are available, with traditional American, Spanish, and European cuisines offered.
The meals are served to clients at their homes, as well as to Juniper's adult day centers and adult day centers in Middlebury, East Hartford, and Bloomfield. Juniper Homecare has its own fleet of buses used for food delivery as well as transportation to its adult day centers.
On Thanksgiving Day, with the help of the West Hartford Fire Department, Juniper Homecare prepared and delivered more than 200 complimentary turkey dinners to anyone who indicated a need to West Hartford's Department of Social Services. This was the 13th year the company provided the free Thanksgiving dinners.
While the goal is to permit the elderly to remain at home, that doesn't mean a person needs to – or is able to – remain at home all day long. Juniper runs three adult day centers, which offer door-to-door pickup, meals, and entertainment.
A nurse is on staff at the New Britain adult day center, which has recently doubled in size and serves 75 clients per day. It's also a multi-lingual facility, with many of the clients speaking Spanish and others speaking their native Polish, Russian, and Ukrainian.
Also in the Greater Hartford area, Juniper offers chore services as well as home care assistance – a part of the business that Anton thinks will greatly expand in the near future.
"We're excited because there are so many changes coming," Anton said. The tip of the baby boom generation is just becoming eligible for these services, and changes in technology are helping it become safer for people to age in their own homes.
"It saves the state money, and avoids an institutional path," Anton said.
Juniper Homecare has been recognized and is very involved in the communities it serves. The company received a citation from the State of Connecticut for its 20 years of services, and has been a finalist in Best of West Hartford as well as other local "best of" competitions. They are a participating sponsor of Puerto Rican Day parades across the state, and have marched in the Park Road Parade since its inception.
They are also a sponsor of Playhouse on Park, where Andrei has been a board member.
Juniper Homecare is beginning a 16-part series, "Golden Years," which will be aired on Hartford Public Television. Guests will provide relevant information on aging-related topics.
Andrei is also a member of the West Hartford Community Television board, and served as president of the Connecticut Association of Adult Day Services until December 2017.
"It's been an honor to be in Connecticut," Anton said.
Juniper is also sharing its expertise and success on a national level. Andrei has just been announced as a presenter at the prestigious 2019 National Homecare 100 Leadership Conference in Scottsdale, AZ, on Jan. 28. He will provide an in-depth discussion on the complexities of adult day services, and their importance in comprehensive care solutions.
"When it comes to elder-care and age or disability-related services, the best caregiver is family," Juniper Homecare's website states. And as the population ages, many more will stand to benefit from what they do.
For more information, visit Juniper Homecare's website.
Like what you see here? Click here to subscribe to We-Ha's newsletter so you'll always be in the know about what's happening in West Hartford!