A round-up of openings, closings, and other news about West Hartford businesses. 
Business Buzz is sponsored by NBT Bank, and we are very thankful for their support!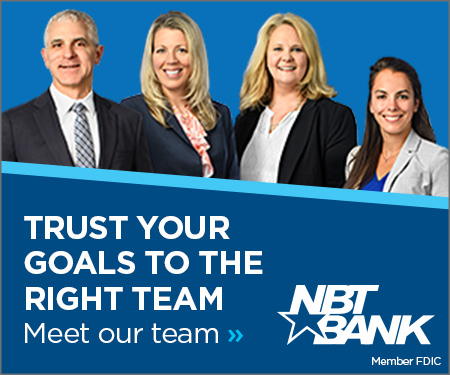 By Ronni Newton
"Champ" has arrived! Katie and Matt's baby (a perfect little boy!) was born on Thursday afternoon and we are all so in love!
We're trying to give the new parents time to bond with their new little guy – who thus far is relatively calm but has a very strong grip when he grabs your finger, likes to kick his legs, and likes to put his fist in his mouth – but of course we have seen him (and them) at least for a little while every day. Ted and I already love our new role as grandparents, and are so glad to live just a few miles away!
I was grateful to have a relatively busy week last week since we were all impatient waiting for the baby to arrive – also a distraction from the awful heat and humidity.
I saw "Barbie" with my sister (loved it!) on Tuesday night, and (thanks to Linked Media) on Wednesday I sampled some of the new menu offerings at Sparrow at lunchtime (see bullet point below).
I was obsessively checking my phone on Thursday after learning that Katie was in labor and had gone to the hospital in the early morning hours, but thankfully it didn't interfere with a presentation to journalism campers. Camp KO Director Sheri Shea had invited me weeks ago, and it was wonderful speaking to the dozen campers in the program – many of whom asked me some tough questions! I stayed after the presentation for a yummy lunch – catered by Forge City Works of Hartford. The timing was perfect because the message about the baby's arrival came just as I left KO!
Friday included a press conference with Gov. Ned Lamont and DECD Commissioner Alexandra Daum (which ended up leading to the featured item in today's column), and after a baby visit at Hartford Hospital Ted and I headed out to Simsbury where we had tickets to the HSO's Talcott Mountain Music Festival, with a picnic dinner catered by Cafe Louise – both part of an auction item we had won at the Bridge's Children's Charity Ball in the spring. Serpentine Fire – the Music of Earth, Wind & Fire was great, as was the dinner!
We ventured out of West Hartford on Saturday night, too, and had a great dinner at Toro Loco in Farmington.
If you're looking for news about West Hartford in print please note that many stories from We-Ha.com, as well as other local news, is published in the twice-monthly issues of the West Hartford Press.
If you have information to share about local businesses, please provide details in the comments or email Ronni Newton at [email protected].
**************************************************
Here's this week's Buzz:
New Park Brewing has expanded several times since initially opening at 485 New Park Avenue in March 2017, and the latest expansion is the opening of the Green Room – which happened to be the site of a press conference with Gov. Ned Lamont, DECD Commissioner Alexandra Daum, and other officials on Friday afternoon. Tom Atkins, one of New Park's owners and founders, said the room can hold up to 200 without tables, or 120 seated, and provides them with greater flexibility and the opportunity to host larger events. "We can say yes more often," Atkins said. General Manager TJ Orscher said the space was just completed, and they have held a few events there already. The name – the Green Room – is a nod to the space where performers hang out before and during breaks from shows, and New Park Brewing will now be able to attract bigger-name performers since they have a larger space to accommodate national touring groups. "This will expand our live music program," Orscher said. It will also allow the brewery to host larger weddings, and multi-room weddings, and hold different events simultaneously. The Green Room is almost double the size of the Barrel Room, which opened in December 2020 and which at the time was critical to give them more indoor seating during the capacity limits of the pandemic. New Park has also expanded on the manufacturing side, starting out at 200 barrels a year and currently brewing 2,000 barrels per year. They started with five, seven-barrel fermenters, founder and original brewmaster Alex Dee said Friday, and served only in the tap room or through growler pours, but were running out of beer each week. "We had a 250-person line out to the curb," when they first opened, Dee said. Then they expanded to 12, seven-barrel fermenters. Now, with the canning operation well underway, they partner with close to 100 bars and restaurants and 200 package stores throughout the state. Cloudscape (an IPA) is the flagship, and is one of the original beers – "one of the first recipes I brewed in my kitchen," Dee said. "We ended up going through this wall," Dee said, filling another room with 15-barrel tanks (15 of them) in what was formerly a ball-bearing factory in the same building. They pride themselves on delivery of fresh beer, that is always kept cold, and most of the beers in the package stores is less than a month old. It takes about nine hours to brew and then about two weeks to ferment. The entire process from brew day to can takes about a month, Dee said. They've expanded as much as they can in contiguous space in the existing building, but there are possible other areas in the building to add more tanks, Dee said. New Park Brewing also has an onsite food operation, Patty's, which offers pizza and salads, and a catering operation (Salt & Pepper) run by well known chefs Sean Farrell and Power Minor, that services their events and also uses the New Park Brewing kitchen as prep space for their food truck. For more information about New Park Brewing, visit their website.
Essential Health Natural Foods Market was supposed to be moving out of their space at 74 Park Road (it's been leased, more on that to come) to 266 Prospect Avenue by this weekend, but there have been some delays and with the cooperation of the new tenant, they will be staying in the current space for another month. Stay tuned for more details! Dr. Allie, the massage therapists, yoga classes, detoxing sauna, and red-light therapies have relocated to a professional office building at 645 Farmington Ave., Hartford.
Wine Spectator unveiled the winners of the 2023 Restaurant Awards last week – which honor the world's best restaurants for wine. This year's awards program recognizes 3,505 dining destinations from all 50 states in the U.S. Awards are given at three levels: the Award of Excellence, the Best of Award of Excellence, and the Grand Award. West Hartford winners of the Award of Excellence include Union Kitchen and Artisan, and Barcelona has received the Best Award of Excellence. Congratulations to all!
On Wednesday I had a wonderful opportunity to join Shawn Bradley of Linked Media to sample some of the new menu offerings at Sparrow. Chef Adam Greenberg said many of the new items are "listening to what guests wanted" items, and you can see them in the photos below. Greenberg said the watermelon salad is so refreshing for the summer (totally agree), and said all of the menu items – including the Chicken Marsala – are "definitely shareable" and can work well in combination with the pizza and other apps. The chicken, which was especially delicious, is brined and then cooked in their combi oven, and then given a final crisping before being placed on top of a bed of marsala sauce.
The West Hartford Chamber of Commerce took second place among other chambers in the state based on the number of steps walked in this year's "Wellness Challenge," and earned a $500 donation to the charity of their choice through the contest, which was started four years ago by Blue Back Health. On Wednesday, along with Challenge founder Eric Thompson, they presented a check to nonprofit recipient Friends of Feeney. The presentation was held at Lux, Bond and Green at 46 LaSalle Road in West Hartford Center – because Lux Bond employees made up about 70% of the West Hartford Chamber's team. At the presentation, Lux Bond store manager Annie Kovath announced, "Lux Bond and Green is celebrating our 125th year, and John Green wants to match the donation," bringing the total contribution to $1,000. Eric Feeney, founder of Friends of Feeney, which helps families dealing with tragedy, said "Joining the Chamber was the best thing for us." Thompson said collectively, participants in this years challenge "walked around the earth 3½ times."
I'm working to get the details, but according to Gary Dinowitz, who owns the building at 14-16 Oakwood Avenue, where Park Road Pasta Kitchen recently closed: "I have leased the space and more information will be coming in the near future." I will definitely continue to follow up!
buybuy Baby closed its doors on Sunday in the Corbin Collection, but Dream on Me, which acquired the company's intellectual property, has reportedly also acquired 11 of the store leases. On the West Hartford store's Facebook page, the closing message said: "Let's hope this is not goodbye but rather see you later!" I will definitely keep on top of this one, too – especially since it's more relevant than ever to me now!
West Hartford-based solar energy developer Verogy announced last week that they have successfully completed a 272-kW solar installation at Mystic Aquarium in Mystic, CT. The state-of-the-art system, comprised of 600 solar modules, is set to significantly reduce the Aquarium's carbon footprint and provide a reliable source of clean energy for decades to come. "This project is a testament to Mystic Aquarium's steadfast commitment to sustainability and environmental stewardship," Will Herchel,

Verogy

's CEO, said in a news release. "

Verogy

is proud to have had the opportunity to partner with Mystic to make this great project a reality. By embracing solar energy, Mystic Aquarium is not only saving money, but also serving as a role model for other institutions, demonstrating how we can create a more sustainable future for all."
Last week Environmental Protection Agency (EPA) scientists started testing "Owl Force One," a low-cost, do-it-yourself "Corsi-Rosenthal" box air purifier that can protect against infectious aerosols, like the virus that causes COVID-19. The testing is taking place at the EPA Homeland Security Division Laboratory's high-tech, advanced biochamber, UConn Health announced. "We're here to test 'Owl Force One' against MS2. A student from Connecticut has created this box with her classroom of fifth graders. We are taking the kids' creation and testing it in a state-of-the-art 3,000 cubic ft. biochamber!" West Hartford resident Marina

Creed

, APRN, director of the UConn Indoor Air Quality Initiative, said in a news release issued by UConn Health. Creed and her co-collaborators Kristina Wagstrom, Ph.D. of UConn School of Engineering and Misti Zamora, Ph.D. of UConn School of Medicine, traveled to Research Triangle Park in North Carolina for the launch of the testing. They were joined by fifth grader, Eniola Shokunbi, 9, from Middletown who wrote and mailed UConn a letter inviting them to her public school to help her class build the air purifier device and perform experiments.
ICYMI, Budr, West Hartford's first cannabis retailer, is hosting a grand opening today, beginning with a ribbon cutting at 8 a.m. The store is located at 1037 Boulevard. Click here for the full story.
New Park Brewing served as the site for a press conference hosted by Gov. Ned Lamont and DECD Commissioner Alexandra Daum, and other officials, celebrating the launch of the Small Business Boost Fund. Complete details can be found here.
Remember, if you have any business news to share, add it in the comments section below or email Ronni Newton at [email protected].
Like what you see here? Click here to subscribe to We-Ha's newsletter so you'll always be in the know about what's happening in West Hartford! Click the blue button below to become a supporter of We-Ha.com and our efforts to continue producing quality journalism.