A round-up of openings, closings, and other news about West Hartford businesses. 
Business Buzz is sponsored by NBT Bank, and we are very thankful for their support!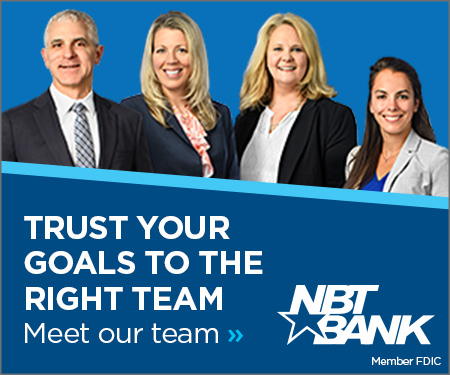 By Ronni Newton
Wow, it's the end of June! And summer is officially here and I am looking forward to some beach time very soon!
I have ditched the crutches, and while I am still [sadly] weeks away from running, I'm definitely walking better and was better able to manage coverage of in-person events this past week. Thank you so much to fabulous intern Bridget Bronsdon for her extra help – covering the Witness Stones and Juneteenth events on the 17th and 18th, and also the Pride Festival on the 24th. I covered the Pride rally (not as much walking around) on Saturday morning, and we were both at the press conference about the Equality Act with Senators Chris Murphy and Richard Blumenthal on Friday.
I also want to make note of an op-ed written by Bob Carr, one of the owners of We-Ha.com and our business manager. The op-ed was inspired by a bumper sticker he saw, and was totally his idea, but I agree with his sentiments. A few of my own thoughts in addition to add to what Bob wrote include my personal commitment to keeping the We-Ha.com site free for readers. As long as I am managing editor, I commit to never implementing a paywall. And, I also commit to continuing to be as objective as possible and not writing inflammatory or clickbait headlines or turning somewhat incidental comments people make into controversies. My goal is to report the news in as straightforward and thorough a way as possible (even of that means my headlines are a bit dull) – not to create the news.
Business Buzz is a column, not a news article. This section of the column is pure opinion, and while the information contained in the bullet points below is factual to the best of my knowledge (it has all been verified and I do not repeat what is just rumor) – opinions are often included in that section as well.
Housekeeping note regarding next week: We will have a newsletter, with this column, next Monday, July 3, but unless there is breaking news we will observe the Fourth of July holiday and skip the newsletter on July 5, with our regular newsletter returning on Friday, July 7.
Some weeks it's all about tacos for me, but other than the delicious breakfast that Ted and I enjoyed at Effie's Place last Monday morning (he had the day off for Juneteenth), this was clearly a pizza and/or beer week, starting with a long-delayed dinner with some of my best friends on Tuesday night at Butchers and Bakers, followed by beer (and a magnificent sunset) at the Yard Goats game on Thursday (more about that event in a bullet point below), and then finally a casual dinner of pizza and beer at New Park Brewing on Saturday night that included Sam, who was in town for a delayed Father's Day celebration this weekend.
If you're looking for news about West Hartford in print please note that many stories from We-Ha.com, as well as other local news, is published in the twice-monthly issues of the West Hartford Press.
If you have information to share about local businesses, please provide details in the comments or email Ronni Newton at [email protected].
**************************************************
Here's this week's Buzz:
There's a "For Lease" sign in the window but the lease was signed late last week, and this is the type of business coming to West Hartford Center that should be welcomed with open arms – and paws! A second location of Green Tails Market (which already has a location on Route 4 in Farmington), will be opening at 16 LaSalle Road. "Yes, we are super excited about a second location and bringing an eco-friendly, 'Mom and Pop' pet supply to the Center," said Ann Fryer, who is co-owner of the business with her husband, Paul Fryer, when I contacted her for the details. They live in West Hartford Center, and Ann said are "over the moon to have a shop in town." Ann said dating back to her first dog, she previously worked at the Three Dog Bakery, which was located at 967 Farmington Avenue and closed years ago, and is so excited to have her own shop right around the corner from where she once worked. "We deliver free locally and have a number of West Hartford customers that we often deliver to using our cargo e-bike. It's our way to make our operations a little more sustainable," she said. "We will carry a mixture of sustainable pet supplies including food (kibble and wet food, freeze dried and frozen raw) and treats (decorated for special occasions as well as every day functional), chews, toys for dogs and cats, beds, collars and leashes, grooming items as well as what we like to call 'people products' including soy candles, customized t-shirts that we make ourselves, hand made ID tags made by my husband, leash hooks, and more," Ann said. She even promised to keep a stock of hedgehog toys – Millie's favorites – which often get de-fluffed past the point of repair. She hopes to open Green Tails should by early September, if not earlier. This is the kind of business that people are always talking about needing in the Center, and I hope readers are as excited as I am!
The former Relax the Back space at 982 Farmington Avenue is also leased (they moved across the street to the former Toy Chest space in March), and will be occupied by SDSS, a martial arts studio that formerly had a location in West Hartford (Crossroads Plaza in Bishops Corner) that closed in 2021 due to COVID. Logan Bernard – who is part owner and manager of an SDSS location in the Boston area – is now the franchise owner in West Hartford. He said he had been wanting to open in West Hartford for a while, and it was a "stroke of luck" when he contacted Mike Mahoney of RLM Co. and found the Farmington Avenue space that was just the perfect size and location. After adding a few mats and little bit of paint, he hopes to be ready for a soft opening by July 15. SDSS will offer classes Monday through Saturday. Weekday classes are from 4 to 8 p.m., and there will be several classes on Saturday morning as well. "It's a healthy mix, but mostly kids," with ages 5 to 8 being the typical student, Logan said. Classes are separated by ages (3-6, 7-10, 11-15,, and 16-adult). More details about SDSS (and eventually the class schedule) can be found on the website.
I'm so glad to be able to walk around again, because also while I was in the Center last week I touched base with Faisal Nasher, owner of Qais Convenience Store, who is going to be opening a burger spot and deli, Royal Burger, in the space next door at 76 LaSalle Road. Qais opened in the spring of 2021, and Faisal said he has been planning on Royal Burger for the past year. Royal Burger will feature not only burgers, but also deli sandwiches and gyros with meat that he gets from the halal market in Bloomfield. His partner in the business is the owner of New York Deli in Hartford. They will have breakfast, lunch, dinner, and coffee, and while the restaurant will be mostly takeout, there will be seating for less than a dozen people. Build-out is well underway, and "I hope as soon as possible," Faisal said regarding the opening date.
Ignite Med Spa & Wellness, which opened this spring at 945 Farmington Avenue, has announced in a news release that they are excited to offer Emsculpt Neo and Emface and Exion treatments. According to the release: "This cutting edge technology sculpt the body and tones facial muscles with fast and easy to view results. In addition to their existing treatment line, which includes traditional fillers and Xeomin, a lower toxin alternative to Botox, the Emsculpt machines offer the latest in anti-aging and muscle development. Endorsed by multiple celebrities from Rebel Wilson to Jessica Simpson, Emface offers no needles, no downtime, and proven results without the complications associated from traditional filler treatments. The Emface functions by stimulating the muscles in the face through selectively contracting them. This leads to increase muscle density, with an average patient experiencing 37% wrinkle reduction and 30% increase of muscle tone after only four treatments." Ignite Med Spa owners Jessica Fett said, "It's time to make your muscles work for you!" and added that the Emsculpt NEO can be used on any part of the body to increase muscle tone while simultaneously burning fat without downtime or surgery, and only a few treatments needed to see results. Visit the website for more details, and you can also follow Ignite Med Spa on Facebook and Instagram @ignitemedspaandwellness.
While exiting the Whole Foods parking lot one day last week I snapped this photo of The Byline construction at 920-924 Farmington Avenue. They seem to be making substantial progress, and I'll get some official updates on the project soon!
While the opening is still a ways out, permits are in place and build-out is now well underway for Black Bamboo's new location at 766 Farmington Avenue, in the space formerly occupied by Anna's Hair Perfection. Black Bamboo owner Sonny Chen purchased the building in the fall of 2021, and is completely updating the space. It's slightly larger than the current location, with more on-site parking, and will also allow Chen to make a long-term commitment to the business.
Don't forget that voting is open for the 2023 Best of West Hartford. You can vote as often as you like, through 11:59 p.m. on Wednesday, June 28. Click here for the details.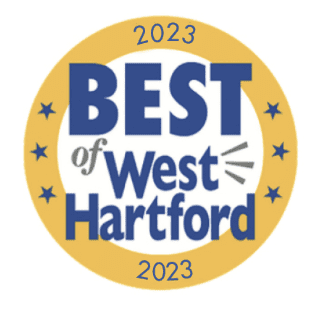 Congratulations to West Hartford residents Brendan Kaufmann and Laura Turner, who were recently named 2023 recipients of the

Max

 

Cares

 Foundation Culinary Arts and Hospitality Management Scholarship. In 2023, a The Foundation is providing a total of $30,000 in financial support to 12 college-bound or currently-enrolled students from the Greater Hartford or Greater Springfield regions who are pursuing an education in the Culinary Arts or Hospitality fields. MCF Board Member and Scholarship Committee Chair Carol McCabe said in a news release, "We are thrilled to continue the

Max

Cares

Foundation's commitment to the future of this industry. We are particularly delighted that four of the students are enrolled in programs for which we have not had previous applicants. We look forward to seeing how these future professionals proceed in their career and are happy to support their journey." Branden attends Johnson & Wales University, while Laura attends Central Connecticut State University.
Hundreds of people attended the fourth annual "Agents in the Outfield" at Dunkin' Park hosted by the Miale Team at Keller Williams. Thanks so much to Deb Ortega for including us in the event, which was not only a fun time but also raised more than $5,000 for Connecticut Foodshare! Matt Miale, his children, Ryan and Devan, and Agent Chris Grant were major participants in the festivities preceding the Yard Goats vs. Seawolves game (which the Yard Goats came back to win at the end, but after we had given up), and many others had a chance to unfurl and hold a giant American flag on the field.
It was announced last week, during the Paris Air Show, that the Triumph Group, Inc. Systems Electronics and Controls business, based in

West Hartford,

was awarded a major multi-year contract from The Boeing Company on the AH-64 Apache Environmental Cooling System which is expected to bring a significant number of new jobs to town. "Triumph has supported Boeing on the AH-64 Apache ECS for over two decades providing critical Thermal and Heating System for the fleet of over 2,000 helicopters. Building on our successful integration of the former Fairchild business into our West Hartford CT engine controls factory as part of our consolidation plan, this contract allows us to extend and expand our ECS offerings to Boeing and the US Army on both OEM and aftermarket deliveries. Our West Hartford site benefitted from our partnership with the

State of Connecticut

whose infrastructure investments make it possible to retain high-wage manufacturing jobs in the state. This contract ensures Triumph as the sole source ECS provider for the Apache for the coming years,"

Justin Wolfanger

, President of Triumph Systems, Electronics and Controls said in a published news release.
The "gardens of eating" are a vibrant part of West Hartford's dining scene and have been in use since early May, but something has been missing. The painting of the art barriers on the dining corrals in West Hartford Center and Blue Back Square was canceled twice due to weather, but the West Hartford Art League has already lined up the artists and is hopeful that third time will be a charm. You can come watch the painting in progress beginning early Saturday morning, July 1, along LaSalle Road (Arapahoe to Farmington Avenue), Farmington Avenue (LaSalle to South Main) and Memorial Road (Isham to Trout Brook). The portions of the roads where the work is taking place will be closed until mid-day, or until the work is complete, for the safety of the artists.
Greg Dassonville, a 2007 Hall High School graduate, was a guest on Stuart Brown's podcast, "On Broadway," last week. The episode can be heard at BroadwayRadioPrograms.com. Dassonville is a published fashion stylist currently working in New York City, who in 2018 launched his business, DassonVogue. According to Brown, his work was featured on the opening night red carpet of Disney's Frozen on Broadway. "Greg's personal styling services, specifically his Wardrobe Revamp, has revolutionized how people approach shopping and wearing clothing for all occasions. Since his start, Greg has provided styling for The Tony Awards, The Emmy Awards, Broadway Opening Nights, Concerts, Editorials, and various Red Carpets for Movie premieres.  For the 2023 Tony Awards, Greg provided styling for Tony Award Nominee Betsy Wolfe of & Juliet and for Adrianna Hicks of Some Like It Hot," Brown said. While a student at Hall, Dassonville was a member of the Choraliers and a Jazz Dancer. He graduated from Syracuse University in 2011 with a BFA in musical theatre and has worked as an actor, including touring with the Broadway National Tour of Young Frankenstein. The podcast is part of Brown's 24/7 online Broadway radio station, SoundsofBroadway.com, which plays the best from Off-Broadway, Broadway, and the London Stage.
Congratulation to Nate Chandler, who has been named a portfolio analyst at West Hartford Center-based YHB Investment Advisors, Inc. Chandler completed his Bachelor of Science with a major in finance from Central Connecticut State University this spring, where he took part in the CFA Research Challenge. He will be contributing to bond and equity research, as well as providing support for the company's portfolio managers.
ICYMI, Connecticut's Department of Community and Economic Development is providing close to $40,000 to assist with the installation of the tail of Conny the whale in the greenway along Trout Brook Drive. Click here for complete details.
Remember, if you have any business news to share, add it in the comments section below or email Ronni Newton at [email protected].
Like what you see here? Click here to subscribe to We-Ha's newsletter so you'll always be in the know about what's happening in West Hartford! Click the blue button below to become a supporter of We-Ha.com and our efforts to continue producing quality journalism.