A round-up of openings, closings, and other news about West Hartford businesses.
By Ronni Newton
It's the Monday after Thanksgiving, and I hope everyone had a wonderful holiday!
I looked back at what I wrote in the introduction to this column the weekend after Thanksgiving last year, and I could probably copy and paste most of it – including, although it was in a different location, our chance sighting of President Biden's motorcade.
I'm writing this column on Sunday afternoon, from Nantucket. Just like last year, we had a wonderful Thanksgiving dinner at our daughter and son-in-law's house in West Hartford – what we hope will remain a new tradition – and then left for the island first thing Friday morning – a tradition we have had for many years, and one we very much missed in 2020.
Today is my husband Ted's birthday, and we have been celebrating this weekend with our kids, his parents, his brother and sister-in-law, and our niece and nephew.
While we have traditionally loved welcoming the Christmas season at the Nantucket tree lighting on the Friday after Thanksgiving, we decided to skip it this year in part because we didn't want to wait through long security lines when it was raining and windy. When President Joe Biden would attend the tree lighting back when was vice president there were Secret Service around but no special security measures in place (we actually crossed paths with him in 2013 and 2014 at the Nantucket Pharmacy, where he was getting hot cocoa for his family right before the event), but things were very different last year when we waited more than an hour to be screened and then missed the main event.
As we were heading to town on Saturday to see the tree – while pulling out of a parking lot we randomly ran into (almost literally) the presidential motorcade as President Biden was on the way to church. A few roads were closed to traffic because of the president being in town, but we could still walk around and it gave us better vantage points for taking photos.
We did try to catch the motorcade again on Sunday as he was heading to the airport, but we misjudged the timing by a few minutes and then ended up too far away to really see Air Force One take off.
Millie has had a great time with a full house of people to pay attention to her, and a few long walks on the beach.
While I have been eating practically nonstop for the past week, we didn't do any dining in West Hartford (or even Nantucket) restaurants. We do have plenty of food-related news to share in the column though!
There were 29 positive cases COVID-19 in West Hartford over the past seven days (as of Saturday), and a positivity rate of 8.3%, roughly the same as last week. It is the season of respiratory viruses, however, and this year many more people seem to be sick with other types of viruses. (Click here for more information from the West Hartford-Bloomfield Health District about the symptoms of various viruses and how to protect yourself.) One day I hope to be able to delete this paragraph completely, but in the meantime, please continue to have patience since not everyone has the same level of comfort, continue to look out for each other, support our local businesses – and stay safe and healthy.
If you're looking for news about West Hartford in print please note that many stories from We-Ha.com, as well as other local news, is published in the twice-monthly issues of the West Hartford Press.
If you have information to share about local businesses, please provide details in the comments or email Ronni Newton at [email protected].
**************************************************
See your business name and ad below. Let us know if you're interested in sponsoring Business Buzz by emailing [email protected]!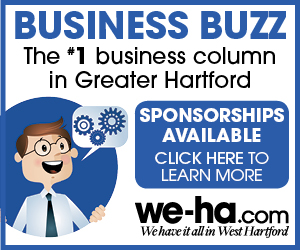 Here's this week's Buzz:
Food is once again available at WeHa Brewing & Roasting Company (141 Shield Street), and everyone associated with the new kitchen operation is pretty excited about it. Lucky 13 Kitchen had its soft opening on the Wednesday night before Thanksgiving, and the menu that is a collaboration between Tony Camilleri of Toro Restaurant Group (and co-owner of Park Road Pasta Kitchen which just opened a few weeks ago), Manuela Castille from Mana Nena food truck, and Cody McCormack of WeHa Brewing & Roasting. Camilleri said that even though he was in the midst of opening PK, everything came together as the right time to open Lucky 13. "When we first sat down with Cody it seemed like a really cool project," Camilleri said, something that would give him creative license beyond the menus at his other restaurants, which include Toro Loco in Farmington and Toro Mexican Street Food on Raymond Road in West Hartford. The menu – much of which is gluten-free – draws some inspiration from his other restaurants, and from the Mama Nena food truck which has fantastic empanadas, but is an entirely different concept, Camilleri said. "Manuela and I met when we were at Barcelona together for a few years," he said, and they have been working together because the Mama Nena food truck does its prep at what is now Park Road Pasta Kitchen at 14-16 Oakwood Avenue. The menu is fun food, he said, and he anticipates the sliders (Sticky maple pork belly and chicken sriracha) will be big hits, as will the sweet potato hummus (served with grilled pita and topped with chili oil), the fig and mozzarella flatbread, the empanadas, street tacos, and the loaded jojo fries. "We try to match the menu so it really matches the brewery feel," he said. And as for the name – "I just thought it was a fun name. I always liked the number 13, and it's been a lucky number for me," Camilleri said, and Manuela approved. They've hired a line cook who will help run the actual kitchen at WeHa Brewing & Roasting, Camilleri said. Lucky 13 is currently open when the taproom is open (Wednesday through Friday beginning at 2 p.m. and at 11 a.m. on weekends). "We will eventually have brunch on weekends and happy hour as well," McCormack said. There is not currently table service but food can be ordered at the bar. One other thing I learned in my visit to WeHa Brewing & Roasting last week is that they now offer their beer by the can. A few food photos can be found below, and I look forward to sampling many of them personally very soon!
Over the summer we reported on Zach Shuman's departure for Tampa, but the West Hartford native and Hall High School graduate, who was formerly the executive chef as well as managing partner at Union Kitchen, has returned to the area, moved back into a house in West Hartford on the very same street where he lived previously, and has a new position in the industry – as executive chef at Butchers & Bakers, just over the line in The Exchange in Farmington. Butchers & Bakers, one of the restaurants under the umbrella of Locals 8 Hospitality Group (along with Plan b) opened in April 2017, and the original menu was focused on made-from-scratch American fare, focused on meat and fresh-baked items as the name implies, but the concept has strayed. "My goal is to turn it around, make it more of a culinary destination, back to the original concept," Shuman said. He plans to modernize the menu and give it a new look beginning in January, downsizing it to include fewer items, but with better cuts of meat, fresh bread, and more pastas. "More approachable, fine dining casual," Shuman said. Welcome back, and I look forward to sampling the new menu!
WeHa Candle Co.'s products have been available at markets, fairs, pop-ups, and assorted retailers since the local start-up was founded by a couple of West Hartford natives in the summer of 2020. And now the home-grown business that calls "HOME" its passion is about to get its own home. "Townie" Phil Dube, who owns WeHa Candle Co. with his wife and fellow "townie" Jennifer, confirmed that they will be opening a manufacturing facility and storefront in the next few weeks at 635 New Park Ave., Unit 3C. More to come once they open, but in the meantime you can purchase their products (their candles that are named after places in West Hartford as well as other items make great holiday gifts) through the website www.wehacandleco.com or at local retailers Stay on Park, Good Cause Gifts, Hartford Baking Company, Kimberly Gift, and the West Hartford Gift Shop at the Noah Webster House. For more information you can also email Jennifer at

[email protected]

, or call 860-559-8040.
I'd love to serve you a drink! If you can come out to Union Kitchen on Giving Tuesday, Nov. 29, between 4 p.m. and 7 p.m., I will be one of several celebrity bartender at an event that will be raising funds for the CT Brain Tumor Alliance. Other bartenders will be Bob Maxon from NBC-CT, Alyssa Taglia from News 8, Liz Barry from FOX61, Brian Schactman fromWTIC-1080, Stephanie Simoni from WFSB, and Joe D'Ambrosio from WJMJ, Christine Stuart from CTNewsJunkie, and Mayor Shari Cantor. Click here for more details.
There are many ways to support local nonprofits on Giving Tuesday, and among the other events taking place is a fundraiser for West Hartford Pride at Oath Pizza in Blue Back Square.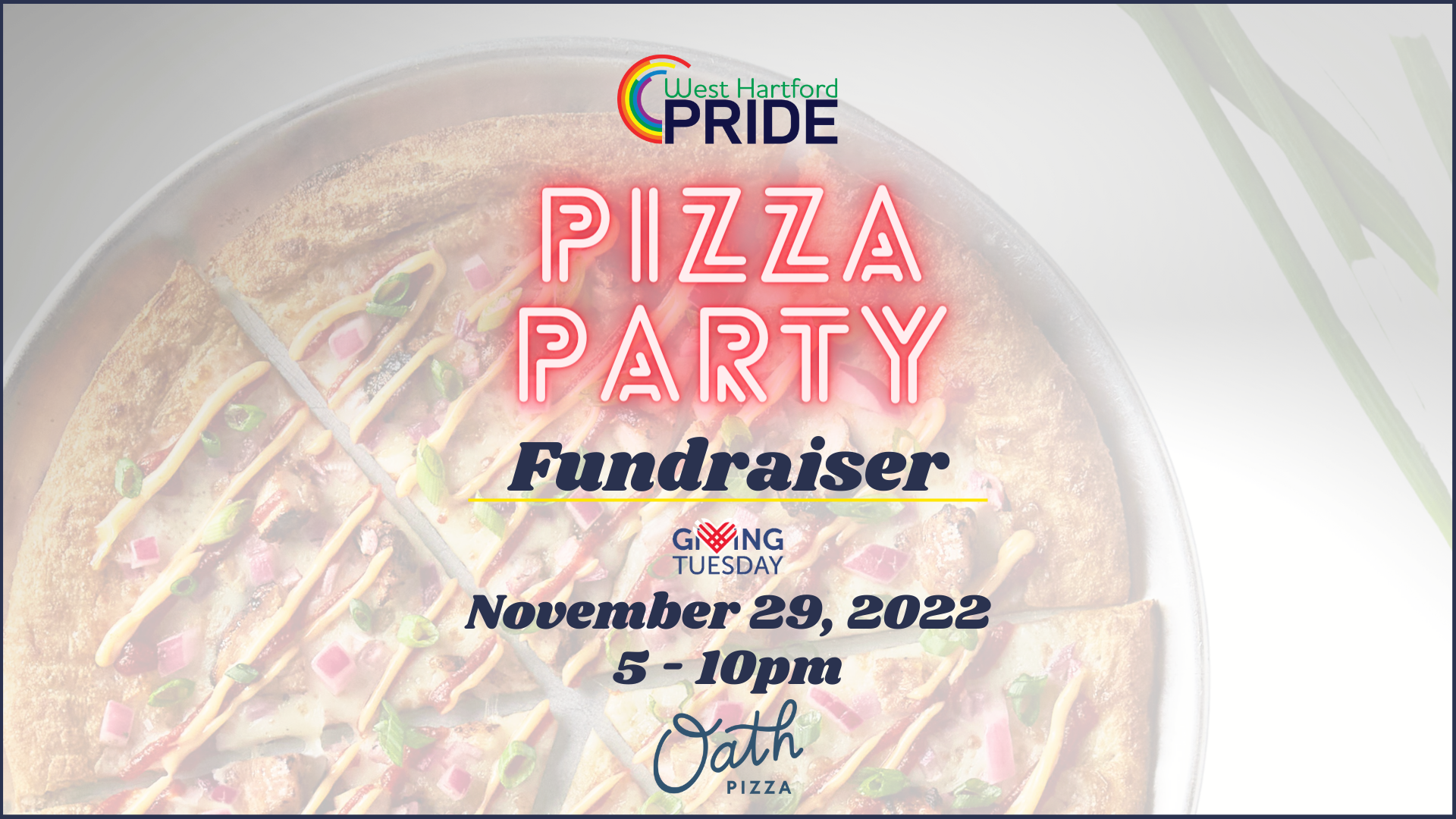 Longtime West Hartford resident Vinny DiNatale – who works as a bus driver for Glastonbury Public Schools – has organized not one but two toy drives for Big Brothers Big Sisters. DiNatale has been a Big Brother (adult mentor) with Big Brothers Big Sisters of Connecticut for the past 11 years. In 2019, for his dedication to mentoring, DiNatale was presented an Outstanding Mentor Award by U.S. Senator Chris Murphy at a special reception in Middletown during National Mentoring Month. During his time as a Big Brothers Big Sisters volunteer, DiNatale has mentored two boys. He mentored Nick, from Glastonbury, for seven years until Nick aged out of the program. Next, DiNatale was matched with 11-year-old Zeke from New Britain. Now that this match is over, DiNatale is looking forward to mentoring again. While waiting to be matched with another mentee, he is keeping busy by planning the holiday toy drive – called "Cram the Van" – that he founded and has single-handedly spearheaded since 2013. During those nine years, he's gathered toys for kids in the Big Brothers Big Sisters of Connecticut programs with a retail value of many thousands of dollars. This year, DiNatale is upping the ante. He's getting ready for his original toy drive on Dec. 3 at the Richard's Irving Gas Station at 890 Main Street in South Glastonbury. And he's also working hard on another toy drive to be held on December 10 at Overhead Doors at 97 Berlin Road in Cromwell. Both toy drives are from 10 a.m. to 2 p.m. Learn more about Big Brothers Big Sisters of Connecticut at: www.ctbigs.org.
Max

Cares

Foundation announced last week the launch of the 6th Annual Roasts for the Holidays campaign. According to a news release, the initiative raises funds to provide "

Max

-quality" holiday food to shelters and soup kitchens that prepare and serve meals to those experiencing food insecurity in the Greater Hartford, Connecticut and Greater Springfield, Massachusetts regions. This year, the

Max

Cares

Foundation will match total gifts to the campaign up to $25,000 with 100% of funds raised being used to provide food and support for area charitable organizations. Now through Dec. 31, 2022, diners can support Roasts for the Holidays while visiting any

Max

Hospitality location by simply adding a charitable contribution to their check at the end of their meal, or to any take-out order placed via the individual

Max

Restaurants websites.

Max

's Oyster Bar,

Max

Burger, and Savoy Pizzeria & Craft Bar in West Hartford are among the participating restaurants, along with 

Max

Downtown and Trumbull Kitchen in Hartford,

Max

-A-Mia in Avon;

Max

Fish in Glastonbury;

Max

's Tavern in Springfield, MA; and

Max

Burger in Longmeadow, MA. Tax-deductible donations can also be made online at maxcaresfoundation.org. "In 2021, we were able to provide thousands of memorable and nourishing holiday meals via sixteen shelters and soup kitchens in Greater Hartford and Greater Springfield. The generosity of diners and donors allowed

Max

Cares

Foundation to provide $50,000 worth of food to these worthwhile organizations. We are gratified that our patrons believe that no one in our community goes hungry during the holidays," Richard Rosenthal, president of the

Max

Cares

Foundation, said in the release. Nonprofits that received donations of food in 2021 include: House of Bread in Hartford, Springfield Rescue Mission, Loaves and Fishes in Hartford, Open Hearth in Hartford, Open Pantry Community Services/Loaves and Fishes Kitchen in Springfield, YWCA of Hartford, Mercy House and Shelter – St. Elizabeth House/Friendship Center, Interval House in Hartford, Hands on Hartford, CSO/Friends of the Homeless in Springfield, Community Renewal Team's McKinney Shelter Hartford and East Hartford locations, Salvation Army of Bristol, The Friendship Center in New Britain, Loaves and Fishes in Enfield, CT, and Lorraine's Soup Kitchen and Pantry in Chicopee, MA. 

Max

Cares

Foundation is pleased to be expanding its outreach this holiday season by adding new participating non-profits in the Springfield and Hartford regions.
It's not in West Hartford but is a regional draw so I'm mentioning it here … Hartford's Holiday Market, Winterfair,  has returned to Hartford for its second year. Winterfair, which opened for Small Business Saturday and was open Sunday as well, is being held inside Union Station's  Great Hall and will be home to over 30 vendors – local makers, creatives, craftspeople, and entrepreneurs – each of the 12 days of the market. According to a news release, more than 100 small and micro businesses are set to participate in the holiday market, where visitors can find something for everyone in their family or on their holiday shopping list – along with brining holiday spirit to downtown Hartford. There will be programming each day including: craft workshops and demonstrations; live bands, DJ's, and carolers; visits from Santa; a coffee and food kiosk from Semilla Cafe + Studio; a bar cart on select days; and food trucks outside the station each day. The Great Hall will be transformed into the place to find your holiday spirit . The Greater Hartford Transit District operators of Union Station are excited to welcome events back to the Great Hall. Vicki Shotland, Executive Director of the organization had this to say: "The Greater Hartford Transit District is extremely pleased to have Winterfair at Union Station this upcoming holiday season. The importance of bringing a vibrant and proven successful event to this end of Hartford is important for the residents of this City, neighboring towns, and visitors from other outlying states." Remaining dates for Winterfair include Dec. 2-4; Dec. 9-11; Dec. 16-18 and Dec. 23. Hours are Fridays 5-9 p.m., Saturday and Sunday noon-5 p.m. Special events, workshops and more will spotlight local talents and businesses as well as showcasing recent graduates of the Floor–Plan Retail Incubator program in partnership with reSET Entreprise Trust.
ZipZyme Omega, a product produced by PhytoSmart, a company co-founded by West Hartford resident and CEO Deena Sisitsky, helps dogs and cats live healthier lives – safely and easily through an ocean algae-based supplement that is added to their food. ZipZyme Omega, according to a news release, is an innovator in the industry, delivering the most effective and natural DHA Omega 3 straight from the source: ocean algae. With its U.S. patented technology, ZipZymeTM Omega has pioneered a brand-new category in the world of pet health nutritional therapeutics, and is a wholesome, all natural, fresh food nutrient developed by a team of dedicated scientists and pet lovers. The transformative product is sourced and produced in the United States. According to a news release, groundbreaking research underway by ZipZyme and Phytosmart has now earned the support of the National Oceanic and Atmospheric Administration (NOAA) of the U.S. Department of Commerce. NOAA is a federal agency that "enriches life through science." The agency "holds key leadership roles in shaping international ocean, fisheries, climate, space and weather policies," according to the NOAA website, which notes that government "best serves the public interest by partnering with private sector, academic and research entities." Up-to-date product information is provided at www.ZipZymeOmega.com, and free shipping with online orders is now available.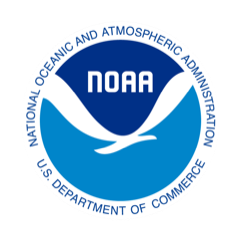 ICYMI, West Hartford's Holiday Stroll returns to the Center and Blue Back Square this Thursday. Details can be found here.
There are a few days left to support the Ron Foley Foundation at the Battle of the Bars, which ends on Nov. 30. Click here for details.
Remember, if you have any business news to share, add it in the comments section below or email Ronni Newton at [email protected].
Like what you see here? Click here to subscribe to We-Ha's newsletter so you'll always be in the know about what's happening in West Hartford! Click the blue button below to become a supporter of We-Ha.com and our efforts to continue producing quality journalism.