Whiting Lane Elementary School was named a Blue Ribbon School for closing the achievement gap among student subgroups.
By Ronni Newton
Principal Karen Kukish knew last year that Whiting Lane School had been nominated as a Blue Ribbon School, but when she got the official notice that the school had earned the recognition, she was beyond thrilled.
"It is such an incredible, great honor and privilege to receive this national Blue Ribbon School recognition on behalf of my entire faculty and staff, our students, and our wonderful community of families that we partner with each and every day," Kukish said in a phone interview. "I am just so proud and I feel so blessed to be a part of this great district of West Hartford Public Schools, and the Whiting Lane community," she said.
"We were thrilled that someone noticed," said Kukish, who is particularly proud that the Blue Ribbon School status was in the category of closing the achievement gap between subgroups of students, including English Language Learners, students who receive special education services, and economically-disadvantaged students.
"We've been coming along, and this is the highest honor we can achieve," she added. "It's even more incredible because we are a Title I school, we are an intensive academic school."
Whiting Lane is one of just 297 schools nationwide to earn Blue Ribbon recognition. U.S. Secretary of Education Miguel Cardona announced the names of the schools Friday morning during his Road to Success Back to School bus tour.
Just four schools from Connecticut earned the recognition. In addition to Whiting Lane, Great Plain School in Danbury, E.O. Smith High School in Storrs (Regional School District 19), and Booth Hill School were named Blue Ribbon Schools.
"I applaud all the honorees for the 2022 National Blue Ribbon Schools Award for creating vibrant, welcoming, and affirming school communities where students can learn, grow, reach their potential, and achieve their dreams," Cardona said in a statement. "As our country continues to recover from the pandemic, we know that our future will only be as strong as the education we provide to all of our children. Blue Ribbon Schools have gone above and beyond to keep students healthy and safe while meeting their academic, social, emotional, and mental health needs. These schools show what is possible to make an enduring, positive difference in students' lives."
Kukish, who has been Whiting Lane's principal since 2012, credits the teachers, the district, and the families, all of which continue to provide support and partnership for the school's rich, robust, and diverse learning community. More than 20 primary languages are spoken at Whiting Lane, she said, among the roughly 375 students who attend the Early Learning Center – a town wide program for students in Pre-K – as well as grades K-5. About 25% of the students at Whiting Lane are identified as students with disabilities, and inclusion, awareness, and acceptance are promoted at all grade levels.
"Our teachers are simply amazing, they work tirelessly to differentiate their instruction methods in alignment with best practices to meet the needs of all of our students. We set the bar high, our expectations for student achievement are high, and we have the structured supports in place to ensure that each child meets with success and displays significant amounts of growth over time," said Kukish. "
In addition to a PPT (Planning and Placement) team, which works to identify students' needs and implements a specialized learning program if necessary, Whiting Lane has a Student Success Team (SST), a "collaborative, school-wide team of educators, including classroom teachers, interventionists, and school-based support staff" that works together in support of student academic and behavioral progress.
"We all have a very close bond, we support each other and we believe in our kids and their potential," said Kukish, stressing the importance of education and developing the perseverance and determination to succeed.  The administration, teachers, and staff champion the kids and take the time to develop real and authentic relationships based on mutual respect and trust."And it matters, it has a significant impact on their classroom performance," she said. 
"We leave no child behind as we strive towards our collective goal of creating an environment that ensures equity, inclusion, and excellence for all while reducing barriers and closing the opportunity gap for our children. It is critical to us that our staff members and our students feel seen, heard and valued," Kukish said.
She also credits partnerships with families as key to the success at Whiting Lane."We also are so very fortunate to have such amazing families who just provide us with the highest levels of support. We couldn't do it without them, their partnership is invaluable," said Kukish.
"I am incredibly happy and proud of Karen and all of the dedicated teachers, staff, students and families of Whiting Lane in achieving this recognition," Interim Superintendent Andy Morrow said. "It's a wonderful opportunity for the rest of the state and the entire country to see what we have known for many years – that Whiting Lane is a very special school!"
Once Kukish learned last year that Whiting Lane had been nominated through the State Department of Education, an extensive and comprehensive application process began. It required submission of information in categories that included curriculum, instruction and assessment practices, positive school climate, family engagement and partnerships, creating a professional culture, and school leadership. The many steps and layers were all worth it," Kukish said.
When Kukish announced the award to the school community on Friday morning, she also announced that a celebration, with a DJ and refreshments, would be held next week.
An official recognition ceremony will be held in Washington D.C. in early November as well.
"This award validates the passion and dedication of the Whiting Lane community and all of West Hartford in creating an inclusive learning community where equity and positive relationships are embraced each day, and all students are motivated to thrive," said Morrow.
Gov. Ned Lamont and State Department of Education Commissioner Charlene Russell-Tucker also offered their congratulations Friday to Whiting Lane and the other three Blue Ribbon Schools in Connecticut.
According to the U.S. Department of Education, up to 420 schools may be nominated each year by the top education official in all states, the District of Columbia, U.S. territories, the Department of Defense Education Activity, and the Bureau of Indian Education. Private schools can also be nominated by the Council for American Private Education. This year is the 39th cohort of the program, and approximately 10,000 awards have been bestowed to more than 9,000 schools since the program began.
West Hartford has had several schools earn Blue Ribbon School recognition for high academic performance, including Bugbee in 2013, Smith STEM School in 2001, and Sedgwick Middle School in 2000, but Whiting Lane is the first to earn the recognition for closing the achievement gap.
The State Department of Education noted that Whiting Lane has earned School of Distinction status for the four consecutive academic years from 2015-16 through 2018-19, based on strong academic growth. In 2018-19, students demonstrated growth in the top 10% statewide for students overall and students with high needs in ELA and mathematics.
"Whiting Lane's success reflects positively on everyone in the West Hartford Public Schools and our community," Morrow said.
More information about the program can be found on the U.S. Department of Education's National Blue Ribbon Schools Program webpage.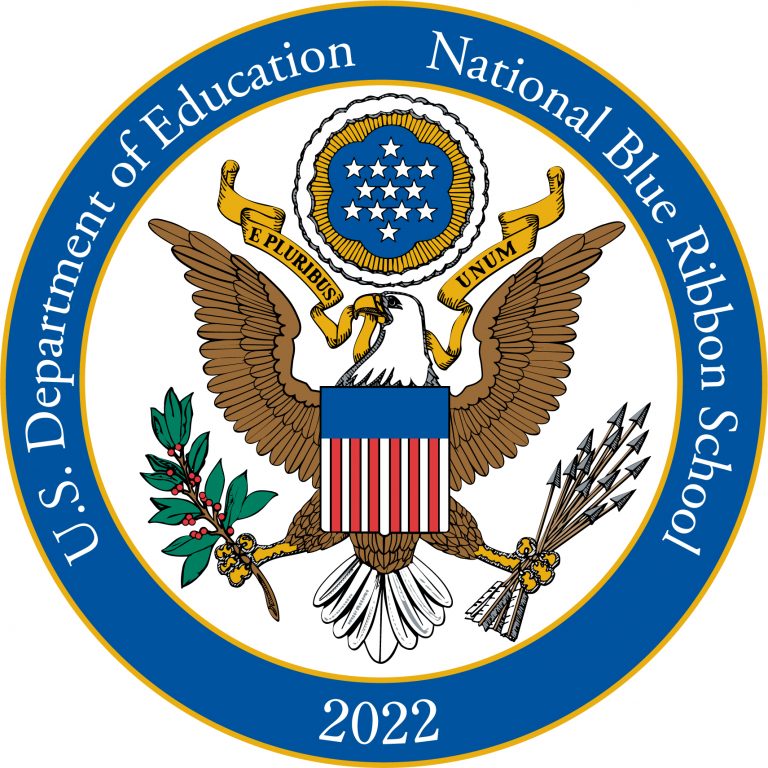 Like what you see here? Click here to subscribe to We-Ha's newsletter so you'll always be in the know about what's happening in West Hartford! Click the blue button below to become a supporter of We-Ha.com and our efforts to continue producing quality journalism.