Donations can be dropped off at curbside tables outside all three West Hartford Public Library branches.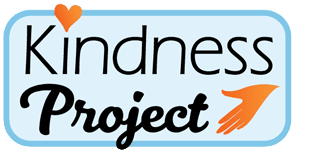 Submitted
West Hartford Public Library will collect donations for those in need at the curbside tables at all three locations for the fourth annual Kindness Project.
The Fourth Annual Kindness Project seeks donations of hygiene and cleaning products for the West Hartford Food Pantry and Fern Street Universalist Church Backpack Program. In previous years, thousands of personal hygiene products and other items have been collected.
In the spirit of kindness toward others, the West Hartford Library will help those in need with your donations. Donations will be collected in our specially marked Kindness Project boxes located at the curbside at all three libraries.
New, unopened items that are needed include:
Deodorant
Toothpaste and toothbrushes
Feminine hygiene products
Toilet paper
Body soap, Body wash
Tissues
Hand sanitizer
Laundry detergent
Cleaning products
Originally inspired by the book "Wonder" by R.J. Palacio – a story of learning to show compassion and kindness toward others – the Kindness Project has grown each year. The Children's Department created it in 2017 to help children and adults in the community.
Donations can be dropped into specially marked boxes at all three library locations. Donations will be delivered to the West Hartford Food Pantry and the Fern Street Universalist Church Backpack Program.
Please note, all donated items are to be new and unopened.
For more information, visit bit.ly/kindnessproject2020.
Like what you see here? Click here to subscribe to We-Ha's newsletter so you'll always be in the know about what's happening in West Hartford! Click the blue button below to become a supporter of We-Ha.com and our efforts to continue producing quality journalism.