Despite the pandemic and hybrid mode at secondary schools, West Hartford Public Schools will continue their annual support of PJ Day for the Kids, a fundraiser for Connecticut Children's Medical Center.
Submitted
This year marks the 10 year anniversary of PJ Day for the Kids – a day when students and staff are encouraged to wear their PJs to school and to donate $1 or more to support the kids at Connecticut Children's Medical Center, who often wear their PJs everyday while undergoing treatment.  
All money raised during PJ Day remains right local, directly assisting patients at Connecticut Children's.
Again this year, all West Hartford Public Schools are participating in PJ Day, though it will look a little different due to the hybrid and remote learning model. The schedule for the event is:
Elementary Schools: Dec. 11

Middle Schools: Dec. 11 (red cohort) and Dec. 18 (blue cohort)

High Schools: Dec. 10 (red cohort) and Dec. 17 (blue cohort)
However, wearing PJs to school isn't the only way to contribute to this important cause. West Hartford Public Schools and Harry's Bishops Corner have teamed up to raise additional funds! For every Harry's BC gift card purchased between Nov. 24 – Dec. 24  (minimum value $25), you will receive a bonus gift card. You may choose to keep the bonus gift card OR donate the funds to PJ Day on behalf of WHPS.
"PJ Day is near and dear to my heart, and I am so proud to be a part of this generous community," said Laura Nichols, West Hartford Public Schools PJ Day Team Coordinator. "Last year, our WHPS families and staff raised over $17,000, and while we all find ourselves in uncertain times right now, these brave children still need our support. As the 2020 slogan for PJ Day goes, 'Cancer wasn't cancelled,' and we are committed to doing what we can to help. Thank you to everyone who has helped get this event up and running in each school building, and within our RLE schools."
To make a donation in support of our WHPS team, scan the QR code below with your phone's camera, or follow this link.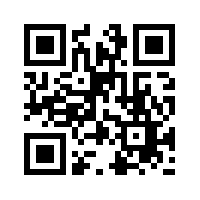 "Thank you for your help, support and generosity! Together, we really can make a big difference!!" Nichols said.
Like what you see here? Click here to subscribe to We-Ha's newsletter so you'll always be in the know about what's happening in West Hartford! Click the blue button below to become a supporter of We-Ha.com and our efforts to continue producing quality journalism.