West Hartford African American Social & Cultural Organization and the Noah Webster House & West Hartford Historical Society are teaming up for a conversation about 'The 1619 Project,' examining praise and criticism for this new look at our national narrative.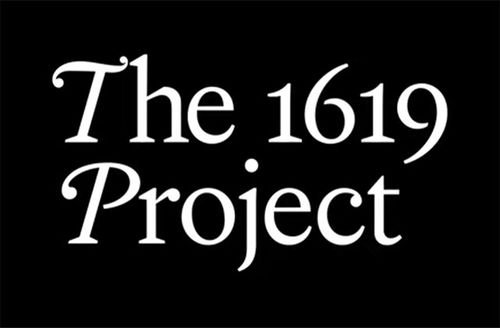 Submitted
In August 2019, The New York Times Magazine released a special issue called The 1619 Project. Published on the 400th anniversary of the first arrival of Africans on American soil, The 1619 Project is a historical analysis of how slavery shaped American political, social, and economic institutions.
Spearheaded by journalist Nikole Hannah-Jones, The 1619 Project challenges Americans to reframe U.S. history by marking the year when the first enslaved Africans arrived on Virginia soil as our nation's foundational date and placing "the consequences of slavery and the contributions of black Americans at the very center of our national narrative."
Since its publication, the facts purported in The 1619 Project and, indeed, its central purpose, have been strongly debated. In December 2019, a group of American historians published a letter criticizing the Project, applauding Hannah-Jones' attempt to unearth the central element of slavery and racism in American history, but objecting to its cynicism and "displacement of historical understanding by ideology."
Join the West Hartford African American Social & Cultural Organization and the Noah Webster House & West Hartford Historical Society on Wednesday, Feb. 26 for a conversation about The 1619 Project.
Dr. Benjamin Foster, Jr., a scholar on the African American experience, will review elements of The 1619 Project and share some of the feedback it has received, including both praise and criticism. A panel discussion with historians including Dr. Shayla Nunnally, Professor of Political Science at the University of Connecticut, will discuss the project further, before opening up the conversation to the audience.
The conversation will take place at the Noah Webster House & West Hartford Historical Society, 227 S. Main St., West Hartford, on Wednesday, Feb. 26, 2020. Meet and greet at 5:30 p.m.; conversation will begin at 6 p.m. This event is free and open to the public. Space is limited, please register online at www.noahwebster.yapsody.com.
A Public Intellectual, Dr. Benjamin Foster, Jr. is one of 30 individuals from throughout the nation who was presented the "Distinguished Service Award" by the 400 Years African American History Commission. Foster currently serves as an Adjunct Professor of African American Studies at Central Connecticut State University. In addition, he is the Convener, Institute Cross Cultural Awareness and Transformative Education, LLC.
Dr. Shayla C. Nunnally is an Associate Professor of Political Science and the Africana Studies Institute at the University of Connecticut (Storrs), where she teaches undergraduate and graduate courses in American politics and African American politics, public opinion, and political behavior. She is a summa cum laude graduate of North Carolina Central University. Nunnally specializes in research on political socialization, racial socialization, trust, intergroup relations and attitudes, social capital, collective memory and memory transmission, black American partisanship, black (political) institutions, and African American political development.
The West Hartford African American Social & Cultural Organization's mission is to facilitate fair and equitable participation in the civic, political, economic, education and cultural activities within the West Hartford community.
The Noah Webster House & West Hartford Historical Society is a cultural destination where citizens can learn to understand and appreciate the past. The museum preserves the birthplace of Noah Webster, the founding father, educator, author, and lexicographer who taught generations of Americans what it means to be American. This National Historic Landmark is also a repository for West Hartford history, the community that molded Noah Webster's future and is still thriving over 250 years later. The historic house and exhibit spaces are open daily 1 until 4 p.m. For information on the museum's extensive school and public programs, please visit www.noahwebsterhouse.org or call 860-521-5362. The museum would like to thank the Hartford Foundation for Public Giving for their continued support.
Like what you see here? Click here to subscribe to We-Ha's newsletter so you'll always be in the know about what's happening in West Hartford!