We-Ha.com welcomes Letters to the Editor from the public. Please provide your name and town, as well as your phone number at the end of the letter. Phone numbers will not be published but are required in case verification is needed. Please submit letters to [email protected].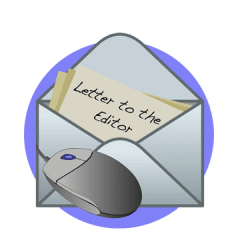 I just finished penning a humorous text to two of my friends about your email announcement Thursday afternoon. I casually joked about how West Hartford wine stores had their highest grossing sales, ever, that evening, further quipping that moms across our town were giving their kids cereal for dinner while enjoying their own liquid diet unable to focus on preparing an adequate meal.
A text that invoked some "LOLs" left me in tears as I struggled to wrap my brain around the reality of your disclosure. Several hours earlier the texts, emails and calls were endless with stories of children crying upon hearing the news that our beloved principal was no longer ours to cherish. As one friend lamented, your revelation was like hearing about a death in the family.
This elementary school ride I am on with my child is nearly two years into its tenure and the experience has been nothing short of extraordinary. Because I have such an intimate involvement in the school as vice president of the PTO and so many other volunteer opportunities, I liken this adventure to that of winning the lottery. I have observed countless interactions between you and your students and I am consistently left with this feeling of awe; unable to process just how magical the moments truly are, including those with my son. Your ability to honor every student, even with the simplest affirmation, leaves the most indelible mark. Your actions are a constant reflection of your character and the compassion you afford to everyone inspires even the most troubled and difficult child to believe there is greatness within them.
The kindness, patience, tolerance, charity, goodness, joy and love you demonstrate to the entire Smith STEM School community is what makes all the difference in a world that struggles to embrace different. You can be taught how to teach our kids, but you can never teach how to care.
At this very moment, I would gladly trade a million dollar lottery ticket for the opportunity for my child to be in your care for the next 4 years, to learn from you those lessons that will extend far beyond the classroom. Sadly, your guidance and presence will be replaced by someone who will bring with them all the credentials worthy of being the principal of Smith STEM School and our community will embrace him or her with open arms, but there will always be something missing for those of us who have come to adore the person who believes mightily in every one of his students.
You have held our kids' hands and their hearts so gently over the years and, for that, an entire community could not be more grateful.
On behalf of the entire Smith STEM School community, we congratulate you on this new chapter in your life and wish you all the best. Charter Oak has hit the jackpot! I know I speak for the Smith community when I say we miss you already.
The words "thank you" will never be enough.
With a heavy heart and sincere gratitude,
Michelle Bonner
Smith STEM School Parent