Ryan Keating has stepped down as president of FLOW.
By Ronni Newton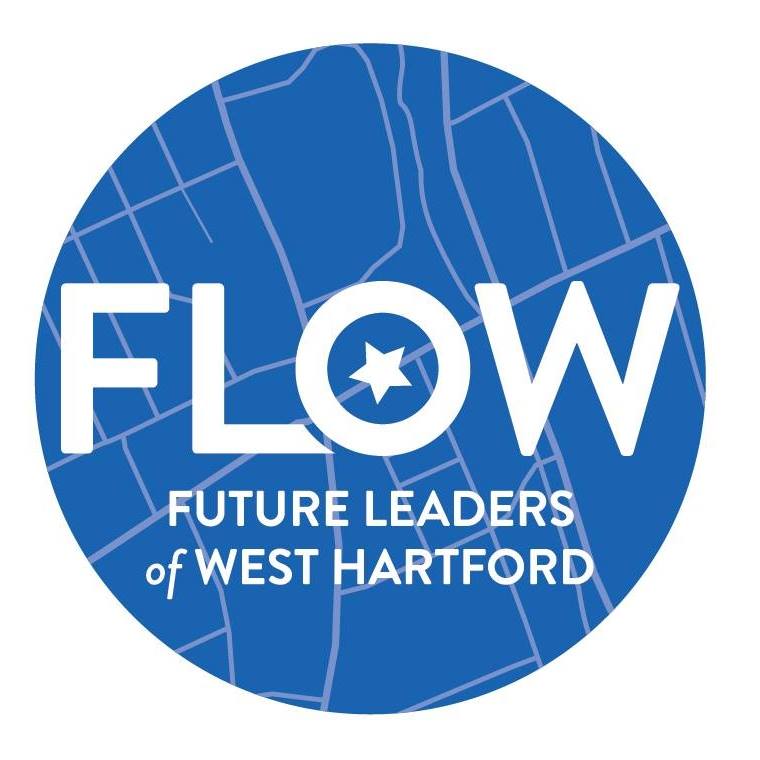 Nearly a year after officially launching FLOW (Future Leaders of West Hartford), Ryan Keating, a principal with the family-owned Keating Agency Insurance, has stepped down as the organization's president.
"It is exciting to see the growth of the Future Leaders of West Hartford reach a point where a strong leadership team and group of board members are in place to provide an easy transition. I am confident that the group will not miss a beat as I step back to focus more time and energy into my business and other projects planned for 2018," Keating said recently when he announced that he would turn over the reins to Kristen Gorski, West Hartford's economic development specialist, who previously served as FLOW's vice president.
Keating, 30, returned to West Hartford in 2016 to join his family's business. He grew up in town, but went away to college in Tampa Bay and then lived and worked in San Francisco, San Diego, and Dallas. As the youngest by far in his office, he was looking for a way to connect with other young professionals and correctly assumed that others felt the same need.
According to Morgan Hilyard, associate director for the West Hartford Chamber of Commerce and one of FLOW's founding members, there are about 200 people now involved with the young professionals group.
"Over the last 16 months from the ideation of FLOW, to successful events and community support received, the proudest part for me is the amazing collection of founding board members we have put together," Keating said. The way everyone has been able to come together has been instrumental in the success to making FLOW the group that West Hartford needs for years to come."
Hilyard said that it's exciting to move FLOW's leadership along, and understands that Keating has a lot on his plate.
"Kristen Gorski is moving up to the president's position, and will be able to take the group to a new level with philanthropic events," Hilyard said.
"We're working on building up our committees," said Hilyard. "We have so many fantastic members volunteering their time and energy."
FLOW has multiple events coming up soon, Hilyard said, including a Jan. 25 member social at Zohara from 5:30-7:30 p.m. (click here to register), and a "Small Business Success" luncheon on Feb. 12 from noon-1:30 p.m. in Room 400 of West Hartford Town Hall.
FLOW's membership targets individuals 40 and under, and the organization, which is a division of the West Hartford Chamber of Commerce, focuses its programming on the career development needs of that demographic.
"As a young professional, life can be ever-changing and the ability to learn and grow through groups like FLOW is the foundation to being a future leader for other opportunities in business, life, and philanthropy," said Keating.
Gorski will remain president until July, when the group was already set to elect a new president and vice president. The vice president position will remain open until then.
"A huge thank you and vote of confidence to the leadership committee consisting of Kristen Gorski (Town of West Hartford), Matt Banever (Daswani Clothiers), Amber Jones (Amber Jones Photography), Aaron Bohigian (Webster Bank), Maria Angelico (Colliers), Morgan Hilyard (West Hartford Chamber of Commerce), and founding Board members Matt Daly (Creative Financial Staffing), Michael Thibodeau (BlumShapiro), Daniel Flynn (Professional Business Services), Susan LeBel (Simsbury Bank), Lyle Rotondo (Berkshire Hathaway), Jeff Loviano (whSquared/What's Happenin' West Hartford), Erin Tracey (ADNET Technologies), Jonathan Wang (Pratt & Whitneey), Dave Souza (GOLFTEC), Cailin McBee (Balance Massage Therapy), Steve Quish (Bouvier Insurance), Justin Aguado (Aetna), Rachel Noiseux (Stanely Black & Decker), and Marjorie Brown (CTB Staffing)," Keating said.
For more information about FLOW, visit the organization's section of the West Hartford Chamber of Commerce website or follow on Facebook.
Like what you see here? Click here to subscribe to We-Ha's newsletter so you'll always be in the know about what's happening in West Hartford!