A round-up of openings, closings, and other news about West Hartford businesses. 
Business Buzz is sponsored by NBT Bank, and we are very thankful for their support!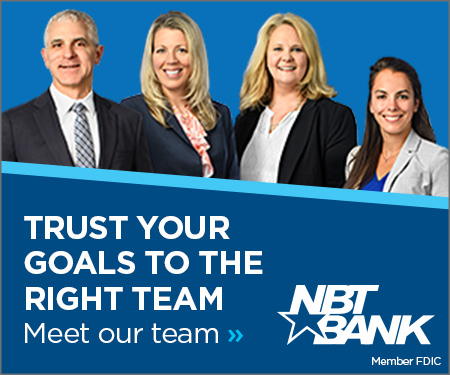 By Ronni Newton
It's the second Sunday of vacation, and never again will I put in writing that I'm counting on things staying quiet in West Hartford while I am away because last week was certainly the opposite of quiet. (Last time I went out of town there was unprecedented flooding.)
Our friends who were visiting from DC (Ted's college roommate and his wife, whom we don't see very often) were thankfully very understanding of my need to respond to the breaking news of a police officer-involved shooting in West Hartford and the release of a preliminary report along with the extremely graphic and difficult to watch videos of the incident. In my decades as a journalist in West Hartford, I have never reported on a situation like this and I haven't spoken to anyone who can recall a fatal shooting by a West Hartford officer ever taking place.
We are continuing to stay on top of all news in West Hartford even when I am not personally in town, and while this column is a bit shorter than usual it's mostly a function of (not counting breaking news) August being a slow time for businesses and many people on vacation. We do have some great news and some sad news this week, and there are plenty of build-outs in the works that will be big news to share in the upcoming weeks.
Since I can't contain my food photo obsession, below are a few highlights of some of the meals we've eaten out on Nantucket in the past week. There are a lot of outstanding high-end restaurants here, but it's also very difficult to get a reservation this time of the year and we tend to gravitate toward the casual and relaxed places when we're on the island – including The Surf, which is the snack shack at Surfside Beach that we walked to for breakfast with a view on Saturday morning.
Millie has been having a great vacation, and over the weekend met a "twin" – technically a Sheepadoodle – named George, who is the same age and the same size. They had a great time running around together, and in case you can't tell, Millie is the dog in the back.
If you're looking for news about West Hartford in print please note that many stories from We-Ha.com, as well as other local news, is published in the twice-monthly issues of the West Hartford Press.
If you have information to share about local businesses, please provide details in the comments or email Ronni Newton at [email protected].
**************************************************
Here's this week's Buzz:
The Frenchie Co. has just opened at Westfarms – marking not only the company's first Connecticut location, but also its first permanent U.S. location! The Frenchie Co. is an avant-garde "smart-luxury accessories brand," which uses cutting-edge technology and smart design to develop hand-crafted wallets and bags that are displayed in the retail story in a unique "art gallery-inspired" concept. Wallets are made from Italian leather as well as carbon fiber and ballistic nylon, and The Frenchie Co. will also feature a custom line of patented, self-adjusting and expandable backpacks. A news release notes that the company plans to debut "its never-before-seen antibacterial clothing with copper and silver infusion." The brand, which was founded in 2-15 and first featured on Shark Tank Colombia in 2018, already has more than 100,000 customers worldwide. It has been featured in Forbes, Esquire, GQ, and in other publications. "We saw a real need in retail for elegant, yet functional products that were not being met. We created The Frenchie Co. and launched the first product through crowdfunding with huge success," Daniel Mejía, co-founder of The Frenchie Co., said in a news release. "We're very excited to bring our Smart Luxury products to Westfarms. Our art gallery-inspired store will be a perfect fit, and a first step towards our goal of opening 30 stores in the US. by 2025." Westfarms General Manager Elizabeth Ryan said, "In keeping with our commitment to bring unique retailers to our shoppers we are excited to see The Frenchie Co. and its first store in Connecticut. The Frenchie Co. is the type of brand that resonates with our shoppers and complements our existing luxury brands at Westfarms." Ryan said she anticipates this emerge brand will take after the popularity of Impossible Kicks – Westfarms first emerge brand – which opened its first store front at Westfarms in 2021 and now has 17 stores nationwide. The goal of the "Emerge with Taubman" program is to introduce new concepts – including small and cutting edge brands –  "to shopping centers in highly sought-after and affluent markets because they have potential to become strong and successful brands." The 1,320 square foot store is located on the lower level of Westfarms between Center Court and JCPenney. For more information about The Frenchie Co. visit their website www.thefrenchie.co or follow @thefrenchieco on Facebook or Instagram.
Also at Westfarms, the Squishable pop-up is back! Squishables are "fluffy round spheres" in shapes like animals and food items. Some creatures are available "undercover," disguised as other objects, and they come in a variety of sizes, according to the website. Squishable is located in the former Body Shop space on the lower level Center Court area.
I usually save the closing news for the end of the column, but I have gotten so many messages (email, texts, Facebook …) about CVS closing the 978 Farmington Avenue store that I want to address it earlier. I have confirmed that the CVS in West Hartford Center is indeed closing, on Sept. 20. "The landlord raised the rent," was the reason given to me by a supervisor at the store, who did not want her name to be used. She did tell me that all of the employees in the 978 Farmington Avenue store will be relocated to another store (and there are six others in West Hartford itself – 1240 Farmington Avenue, 150 South Main Street, 1099 New Britain Avenue, 1044 Boulevard, 344 North Main Street, and inside the Bishops Corner Target). I did speak with Elliot Pollack, who owns the building, and who said that while he "can't comment on discussions with a tenant" regarding the lease negotiation, he did say the current lease does not end until January 2024. There is nothing to report yet regarding a replacement tenant. "We're working on it," Pollack said.
Progress continues on the build-out of Boqueria, which will be opening in Blue Back Square in the former Balos (most call it the former Besito) space at 46 South Main Street. I don't have an opening date yet, but they have been doing a lot of hiring. This will be the 10th location of the "Barcelona-inspired tapas bar" and the first in Connecticut. Other locations are in New York City, DC, Chicago, and Nashville, and a location in Boston's Seaport area is very close to opening.
Black Bamboo has reinstated its lunch specials – which were discontinued when the pandemic began – and they include charitable component that will support a local organization. "People are always asking when we are doing the lunch specials again, and we did and put a good cause with it," owner Sonny Chen told me. Sonny said soccer was very important to him when he was growing up (he played at Conard) and his family didn't have a lot of money. "Now I'm trying to give back to the kids in our backyard," he said. A portion of the sale of each lunch special (see lunch menu below or click here for the full website) will support the Hartford Lions Soccer Academy, which is located in the north end of Hartford, to help purchase cleats, jerseys, etc. There are a few other soccer clubs that Sonny said he will also plan on supporting in the future to help provide positive outlets to help keep kids off the streets, he said. Pre-COVID he said he used to sell more than 100 lunches per day, so he's hopeful the specials will once again be popular.
I went to college more than 500 miles from home, and was very lucky that one of my freshman year roommates was from our college town, and I got to be "adopted" by her family for holidays, etc. For those who need help navigating their new college town, West Hartford resident, Deena Samberg-Shefsky, has launched MindyKNOWS Hartford. Founded in 2019, at Washington University in St Louis (Deena's alma mater), MindyKNOWS is a membership based, campus concierge service run by a local mom for the benefit of University of Hartford students. When her son, Jordan (now a UHart alumnus), began school she saw the need for local support for his friends and classmates. As a 23-year resident of West Hartford she has a deep and rich network to tap into. "Think of us as a combination concierge/old college friend/cousin you love. I am a local mom who can be there when you can't, providing assistance to your student and giving you peace of mind.".Memberships are available for monthly, semester and year long support and enable families to receive local referrals and advice in addition to access delivery of locally-sourced care packages for celebrations, get well soon "pick me ups" as well as customized deliveries. For more information visit MindyKNOWS.com or email

[email protected]

.
Delamar West Hartford, in collaboration with the New Britain Museum of American Art, has unveiled a new art installation featuring the works of Chester-based artist Elizabeth Gourlay. "Elizabeth Gourlay: Color, Chords, and Threads," which can be found on the first and second floors of the hotel, features over a decade of work by the artist. "Gourlay's abstract and optically dazzling paintings and works on paper will delight the eye and mind. This exhibition follows on the heels of Gourlay's recent solo exhibition at the NBMAA entitled Eclectic Threads," a news release states. "We are very excited to be sharing Elizabeth Gourlay's work with our visitors at Delamar West Hartford," Charles Mallory, founder of Delamar Hotels, said in the release. "Art is an integral part of Delamar Hotel's DNA. We look forward to continue collaborating with New Britain Museum of American Art to showcase local artists and support their work." Gourlay noted that "[t]he work in this exhibition spans from 2012 to 2023 and demonstrates my continued fascination with geometric form, rhythm, and color. My work aims to resonate with viewers, stimulating interpretation and reflection. Each piece is not merely a visual presentation, but a silent dialogue between the observer and the medium, which gains meaning though shared sensibilities with music and architecture." The exhibit, which opened Aug. 7, is open to hotel guests as well as the local community for viewing. More details about the Delamar West Hartford can be found here.
Christian Silva launched the GYMGUYZ West Hartford franchise earlier this year (see feature in the June 19 Business Buzz) and is having his grand opening celebration on Sunday, Aug. 20, from 1-4 p.m., at 345 West Main Street, Avon. There will be two group fitness classes offered ($20 per class) with all proceeds being donated to Make-A-Wish Connecticut. Visit the website for more details.
A "West Hartford Mentor Takes His Mentee Out To the Ballgame": Big Brothers Big Sisters Connecticut shared that on "Salute to the 90s Night" at Dunkin Park, when the Hartford Yard Goats were battling the Reading Fightin' Phils. Partying in one of the stadium's famous Luxury Suites and thrilling to the baseball action were a group of "Bigs" (mentors) and "Littles" (mentees) who took in the game and enjoyed the Luxury Suite perks as guests of Mastercam in Tolland. One of those mentors was West Hartford resident Evan Quick, who works for McLellan Tree Services. Evan was with his mentee, 10-year-old Eon from Glastonbury. Evan and Eon have been matched in the Big Brothers Big Sisters community-based program for close to a year.
Remember, if you have any business news to share, add it in the comments section below or email Ronni Newton at [email protected].
Like what you see here? Click here to subscribe to We-Ha's newsletter so you'll always be in the know about what's happening in West Hartford! Click the blue button below to become a supporter of We-Ha.com and our efforts to continue producing quality journalism.