A round-up of openings, closings, and other news about West Hartford businesses.
By Ronni Newton
I'm 10 days and two completed novels into vacation on Nantucket, and while I'd like to think I've been able to completely leave the real world behind that's not completely true. I haven't been working every single day, and today's newsletter is a bit leaner than normal, but this is also the lull before the "return to reality" time of year when many people are either on vacation or transporting kids back to college.
As I type this early Sunday evening, a deer is actually hissing at Millie. There are more deer on Nantucket than there are bears in West Hartford, and we have seen a momma deer and her fawn hanging out in our yard nearly every day. I had another photo of a group of deer we saw earlier in the evening that I was planning to include here until this happened, and I wish I could share the audio file of the noise the deer is making at Millie (who is attached to a lead and can't chase after it but is watching carefully) because it's like nothing I have ever heard before.
Other than the deer, it's very quiet at our house now. Sam and his girlfriend returned to Boston, Ted's brother and his family left earlier in the week, and the friends from DC who were supposed to visit had to cancel at the last minute due to the illness of an elderly parent. Along with beach time accompanied by plenty of seagull chasing time for Millie, running (I'm keeping up with the half marathon training and ran 9.3 hot and humid miles on Friday morning), and biking, we're planning to spend as much time as possible visiting with and helping out Ted's parents over the next few days.
While we tend to grill most of our dinners and sit out on the deck in the evenings, we did enjoy a beer at The Tavern in town and a casual dinner out with Sam and Kate over the weekend at a Nantucket restaurant that caters to locals and that we have visited at least once a year ever since our kids were little. Initially it was one of the few places that had outdoor seating, placements that came with crayons to color, and chicken nuggets shaped like dinosaurs. Sadly it's closing at the end of this season unless there is a buyer. The restaurant business is tough everywhere – and we have a few West Hartford closings to report below as well.
The state changed its COVID reporting a few weeks ago and while detailed reports aren't issued daily the number of positive tests over the past week for each town is updated each day. The most recent report (as of Sunday) indicates 59 positive tests in West Hartford over the previous seven days – which again is down quite a bit from the previous week. The positivity rate is at 10.3% – which doesn't include the home tests that are positive but not reported – but that percentage is lower as well. Statewide the numbers continue to improve. One day I hope to be able to delete this paragraph completely, but in the meantime, please continue to have patience since not everyone has the same level of comfort, continue to look out for each other, support our local businesses – and stay safe and healthy.
If you have information to share about local businesses, please provide details in the comments or email Ronni Newton at [email protected].
**************************************************
Connecticut Physical Therapy Specialists is the sponsor of this week's Business Buzz!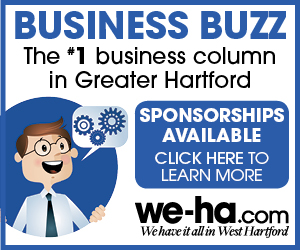 Here's this week's Buzz:
"I am not changing a thing," said Sim Sohn, the new owner of Harry's Bishops Corner told me when we met right before I left for vacation. "I bought the brand and the history." Sohn, who lives in West Hartford with his wife and 10- and 13-year-old sons, grew up in the area and prior to purchasing Harry's was working as a VP and head of U.S. sales for Staples, as well as a frequent customer. Sohn did engage recent University of Hartford graduate Sophie Groenstein (@sogroenart) to create a colorful window mural, and brought in Derik Plaisted as general manager. Everyone on the team of 26 employees has remained on staff, he said. "We will be catering to what people want, and gluten free is one of them," Sohn said. Harry's Bishops Corner has been known for gluten-free pizza, and the reason the former owners – Kevin and Anne Plaut – decided to sell was to focus on their business of manufacturing and distributing gluten-free pizza dough, which Harry's will continue to use. "We have an enormous amount of pride in how we deliver gluten-free pizza," Sohn said, including having one of the six ovens dedicated to gluten-free pizza, and a separate refrigerator, utensils, and cutters, to avoid cross-contamination and ensure that those who have celiac can rest assured that their pizza is truly safe to eat. "My kids have allergies, and I take it very seriously," he said. Going forward as Harry's Bishops Corner owner, Sohn is looking forward to this opportunity to be even more a part of and involved in the West Hartford community.
It appears that the opening is soon approaching for the Gong cha location at the former Subway at 932 Farmington Ave. I've reached out to owner Sonny Chen and will announce the opening date as soon as I can!
A dozen people from the West Hartford community – who either live or work in town, or both – have been recognized in the Hartford Business Journal's "40 Under Forty" Class of 2022. They include Deputy Mayor Liam Sweeney; West Hartford Economic Development Coordinator Kristen Gorski; The Place 2 Be owner Gina Luari; David Bergman, associate professor of operations and information management at UConn; Will Herchel, CEO of Verogy; Dana M. Hrelic, counsel at Pullman & Comley LLC; Zach Malek, director of Business Development at ESPN; Geoff Matous, president and CEO of Wellinks; Melissa Paul, director of College Partnerships and Reach Forward for Hartford Promise; James Shimer, senior director of Strategy and Planning for Hartford HealthCare; Maria Shimer, director of Ayer Neuroscience Institute Specialty Programs at Hartford HealthCare; and Latonia Willilams, partner at Shipman & Goodwin LLP. The honorees will be celebrated on Sept. 22 at an event at Pratt & Whitney Stadium at Rentschler Field. For the complete list of honorees, click here. Congratulations to all!
Congratulations to J.René Coffee Roasters on celebrating 10 years on Park Road! I'm sorry to have missed the special celebration on Saturday, but certainly want to highlight the milestone anniversary. J.René Coffee Roasters actually began roasting in 2006, and in 2012, co-owners José René Martínez and Marie Engel opened the coffee shop on Park Road. In December 2019, they added the shared space with Cookshop Plus in West Hartford Center. "We are so grateful for the support we've received from the West Hartford community over the past 10 years on Park Road and 16 years in business. We source, roast, and serve some of the best coffees in the world, and that wouldn't be possible without the constant support of our customers," Martínez said. Engel echoed Martínez's statement saying, "There's not a day that goes by that I don't pinch myself. We are so fortunate to have a wonderful community, location, and team." Many of Connecticut's coffee shops are owned and operated by former J.René Coffee employees. Martínez travels the globe as an active member of the specialty coffee community, participating in hundreds of farm visits, coffee competitions, lab inspections, quality initiatives, and more. Additionally, Martínez created Victus Coffee, a coffee company dedicated to giving $2 from every bag sold to great causes, after being inspired by the Rwandan national cycling team. Victus Coffee is owned by Martínez, Engel, and Anne Mercer, and has donated more than $15,000 to non-profit organizations around the world since its inception, the business noted in a news release.
Healing Meals is collaborating with multiple local businesses to raise funds for its mission. "We reached our 100,000 meals-served milestone in June and now we are walking/running for clients at the Eversource Hartford Marathon," Cristy Sorkin, events manager, said. "Healing Meals invites the community to join our Nourish with Love team so that our clients will continue to receive healing, nutrient-rich meals when they need it most. To reach our $125,000 fundraising goal, local chefs/restaurants have reserved a Fundraising Night in September dedicated to Healing Meals." Fundraisers are Thursday, Sept. 1 at Toro Loco in Farmington (owned by West Hartford resident and restaurateur Tony Camilleri); Small State Provisions, West Hartford on Thursday, Sept. 8; Present Company, Simsbury, Thursday, Sept. 15; and Flatbreads, Canton, Tuesday, Sept. 20.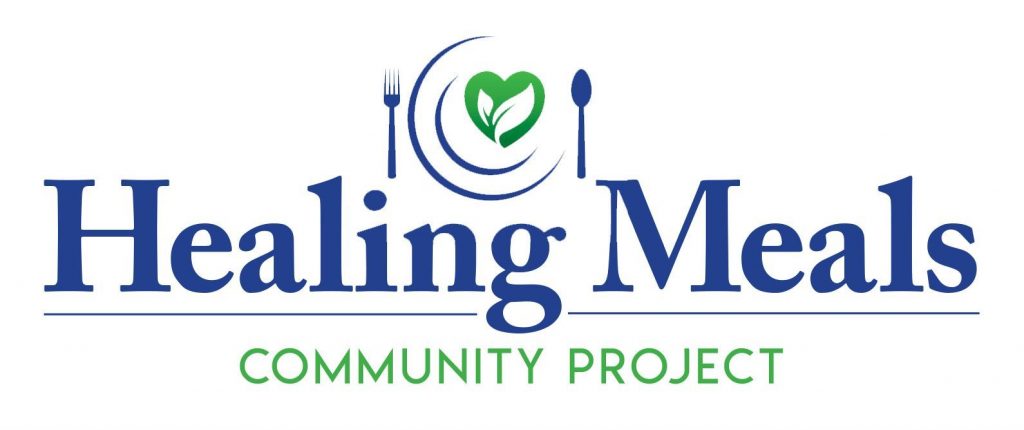 Another update from the Green Teahouse, now in its second week at their new kiosk – smaller, but "brimming" with loose leaf teas and accessories – and located downstairs by the Nordstrom side of the Westfarms Mall, near Aldo Shoes. "We are thankful for all of our fans who have visited us at our new location, and we are hoping to reach any of those who are yet unaware of our move downstairs," said Laura, the store manager. "Our fans can keep updated on our permanent store move in the fall, through our Instagram and Facebook (@TheGreenTeahouseUsa), as well as sign up for our online newsletter (www.thegreenteahouse.com). We don't want them to miss out on their favorite Teahouse treats, and we sure don't want to miss out on the opportunity to serve them! And hopefully we will gain some new fans along the way!"
I've been getting lots of questions about the opening plans for Rosa Mexicano in Blue Back Square, and the most recent update is that they have applied for their liquor permit. The latest I have heard is that October is the target date for opening, and I'll share any further updates as soon as they are available.
Gov. Ned Lamont was at GastroPark in West Hartford last week for a "Young Professionals Meet & Greet" that included members of FLOW (Future Leaders of West Hartford) as well as young professionals from other area Chambers of Commerce. "He spoke for a few minutes, then answered questions from local young professional leaders on topics of interest to this cohort, including job training, student loan debt, child care, higher education, diversity initiatives, and more," said West Hartford Chamber of Commerce Director of Development & Programs Kate Kobs.
West Hartford Center-based YHB Investment Advisors, Inc. is excited to welcome Sid Agnihotri as a portfolio analyst. Agnihotri will be supporting portfolio managers with analytical, trading, and other investment management-related work. He is a 2019 graduate of the University of Buffalo with a B.A. in Political Science.
Now for the sad news, and we have a few items this week. Just a few months after opening in mid-May of 2022, Phatty Wagon, which had been operating as a separate business out of the kitchen at WeHa Brewing & Roasting, has closed. "We are sad to announce we have to close our kitchen at WeHa Brewery due to times being very tough in this industry," Phatty Wagon owner Nick Glenn posted on Facebook on Wednesday morning. "Though our journey was short, we are very proud of the product we provided and full of joy with the support we received. We will be back, make no mistake about that. The Phatty Wagon dream is just on a short break. We thank you all from the bottom of our hearts for allowing us to feed you." WeHa Brewing & Roasting remains very much open serving their coffee and beer, however, and owner Cody McCormack said he would let me know of any plans for a new restaurant operation in the space.
I'm also very sad to confirm that SPoT Coffee has closed at Blue Back Square. This one took many people by surprise because the place always seemed to be busy. I was a frequent customer and probably had a meeting there nearly every week since they opened in April 2018. (The notice posted on Facebook said five years, but I am sure about the April 2018 opening because I was there on the first day.) Not only has SPoT closed, but all of the furnishings have been removed so it definitely seems final. Blue Back Square management said they are unable to comment at this time, but I hope to have further information shortly.
Remember, if you have any business news to share, add it in the comments section below or email Ronni Newton at [email protected].
Like what you see here? Click here to subscribe to We-Ha's newsletter so you'll always be in the know about what's happening in West Hartford! Click the blue button below to become a supporter of We-Ha.com and our efforts to continue producing quality journalism.