A round-up of openings, closings, and other news about West Hartford businesses. 
By Ronni Newton
We picked the coldest day in years to head to Vermont for a family ski weekend, but thankfully the arctic conditions will be short-lived and I'm hoping that the prognostication by Chuckles, the resident groundhog at the Lutz Children's Museum, of an early spring will indeed be accurate.
I don't recall ever seeing my car thermometer register below-zero temperatures, and certainly not a double-digit below-zero temperature, so I had to take a photo of the -10 degree reading when Ted and I were heading home from dinner on Friday night. We're staying in Saxtons River, VT, and I captured the weather channel reading of -15ºF  before going to sleep Friday. Ted said he saw -16ºF when he first woke up on Saturday morning, but it was back up to -15ºF by the time I checked. I'm trying to follow the "There is no bad weather only bad clothing" axiom, and with two layers under a fuzzy wool sweater, warm wooly socks, lined boots, a scarf, hat, down coat, and double-layer mittens, I will say that the few minutes I spent outside were tolerable.
We did postpone the skiing part of our weekend until Sunday, which means along with doing plenty of eating and watching basketball, most of this column was written while staying snug and warm inside our inn on Saturday afternoon. Both kids and their significant others were able to join us, and we had a great time visiting the Harpoon brewery and playing games (including "Throw Throw Burrito") on Saturday night.
I hadn't skied in three years – I remember distinctly that it was March 1, 2020, and when we stopped for dinner on the way home the discussion was all about the looming COVID-19 pandemic – but after the first run or two it felt great to be back out there. And Sunday's weather was perfect!
Millie, who loves the cold weather, enjoyed her weekend at Daleypawz. Thanks to Courtney for keeping her entertained and happy, and for sharing photos with me!
There was a ton of interest in last week's column and quite a few comments on Facebook, but some of the comments that frustrate me the most are when people ask for the address of the feature photo. All it takes is quickly clicking on the article to find out the answer. It's free – there is no paywall and never has been on the We-Ha.com site – and probably faster and easier than crowd-sourcing the answer. I never respond to questions like that, but really do appreciate when other readers chime in and inform people that the information they are seeking is in the article. We-Ha.com site earns revenue from advertising, and if no one reads the articles then we won't have advertisers and won't be able to cover the news. Rant over, and thank you for listening and reading.
I've skipped it for a few weeks, but I'll add in this other opportunity to support our news gathering – sponsoring this column, or sports.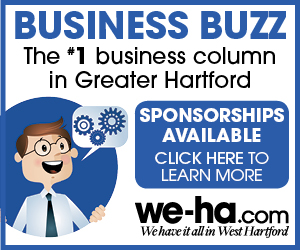 There were 21 positive reported cases of COVID-19 in West Hartford over the past seven days (as of Friday), and a positivity rate of 7.2% – and based on the statewide report last week there seems to be a definite downward trend in the number of cases as well as the positivity rate. It still, of course, doesn't take into account the home tests that don't get reported to the state. Hartford County (along with the rest of Connecticut) is classified as "medium" risk by the CDC, with mask-wearing recommended for those at high risk of getting very sick or those with household members or people they are regularly in contact with who are vulnerable. It remains the season of respiratory viruses, and this year many more people seem to be sick with a variety of viruses. (Click here for more information from the West Hartford-Bloomfield Health District about the symptoms of various viruses and how to protect yourself.) I still hope to be able to delete this paragraph that time has not yet come. In the meantime, please continue to have patience since not everyone has the same level of comfort, continue to look out for each other, support our local businesses – and stay safe and healthy.
If you're looking for news about West Hartford in print please note that many stories from We-Ha.com, as well as other local news, is published in the twice-monthly issues of the West Hartford Press.
If you have information to share about local businesses, please provide details in the comments or email Ronni Newton at [email protected].
**************************************************
Here's this week's Buzz:
There have continued to be many questions about the opening of Chopt Creative Salad Company (333 North Main Street) in Bishops Corner, and recently I had to assure several readers that the fast casual salad is still opening in West Hartford even though the Glastonbury location recently opened. I had been assured by Economic Development Coordinator Kristen Gorski that the build-out process was underway with active permits through the Building Division, but I decided to get photographic proof last week. I happened to luck into meeting the manager of the contracting team – who at first questioned why I was standing outside taking photos of the exterior, but then brought me inside for a tour and update. He said that several inspections were planned for late last week, sheetrock was to have been installed by the end of Friday, and if all goes well the goal is to have the space substantially completed by March 17. Signage is now in the process of being installed. For those who are not familiar with Chopt is a fast-casual chain, founded in 2001 by best friends Tony Shure and Colin McCabe, and has more than 70 locations in nine other states other than Connecticut – where there are restaurants in Glastonbury, Stamford, and Greenwich. Chop't has a menu of classic and "light" salads, more than two-dozen dressing options (some also sold by the bottle), warm bowls, and the opportunity to also customize salads with an extensive choice of greens, fruits and veggies, cheese and dairy, crunch, and other toppings. While the stores are all corporate owned, the company prides itself on community involvement, both supporting frontline workers and sourcing ingredients. According to their website, "When it comes to supporting our local communities, we strive to form long-term partnerships with local food artisans, farmers, small businesses, and producers with better food and better practices. This approach, along with our commitment to source the freshest produce available, enables us to create the most flavorful salads and bowls around."
Build-out of Boqueria has now gotten underway at 46 South Main Street in Blue Back Square – the space formerly occupied (briefly) by Balos, and prior Besito. The space has been vacant since Balos closed in January 2020, but Charter Realty, owner of Blue Back Square, recently invested in significant upgrades to the patio (Fleming's patio was renovated as well), prior to finalizing the lease with Boqueria. The opening goal was originally the first or second quarter of 2023 based on the last update I received from their corporate office, but the build-out is going to be fairly extensive so I am guessing it will be at least a few months before the work is completed. According to their website, Boqueria specializes in Spanish paella and tapas, as well as creative cocktails, and is also known for a festive atmosphere. There are several New York location as well as two locations in Washington, DC, and one in Chicago and Nashville.
Total Fit Studio has been open at 276 Park Road under the ownership of Gabby Peralta, but the all-women's fitness studio has recently expanded its offerings, returning to some of its original programming such as group fitness circuit training. With the hiring of West Hartford resident Michelle Hollander as the new manager, they've also now added daily all-levels yoga. As she put me through the paces of a HIIT-style (high intensity interval training) circuit workout, Hollander shared her philosophy and her reasons for getting involved with the all-female studio. "Women are pleasers. They are used to taking care of everyone else," and she said as she's gotten older, she's realized that "chapter 2" of life is not a fairy tale and it's time to focus on self-improvement goals. Hollander started a business hosting travel-retreats for women, got certified in yoga, and then met Peralta who was interested in starting a yoga program at Total Fit, and also wanted to focus on her online "peachbody" training programs rather than the day-to-day operations of the studio. "I want to help women reach their goals, whether they are 26, 55, or 80," Hollander said. As the mom of three boys (who are hockey players), Hollander does not have a zen approach to yoga, or fitness, but rather an understanding of the importance of fitness to mental as well as overall health. "You have to meet your body where it is," she said, adding that yoga is a way of life "that teaches you to breathe when times are hard." Classes (see the website for details) are daily Monday through Saturday, with the first weekday class at 6 a.m. There is daily yoga, as well as small group training (six people or fewer per class), and an eight-week challenge which also offers nutrition and other support. Hollander personally teaches the Monday/Wednesday/Friday early morning classes, as well as all of the yoga classes. I really enjoyed the circuit training, and even though I tend to have a "no pain, no gain" approach to working out, I was not too sore the next day. And I very much appreciated when Hollander texted me to see how I was feeling!
Gather55, a program of Hands On Hartford, is has been open at 55 Bartholomew Avenue in Hartford (many will recall the location as the former Spaghetti Warehouse) since last fall, and each month a different featured chef creates new recipes that become part of the dinner menu. For the month of February it's Chef Xavier Santiago, a "Chopped" champion and the executive chef of The Statement Group (The Place 2 B in West Hartford and other locations, RAW, Cantina and Charred). I had a delicious dinner at Gather55 last Wednesday with Jeannette Dardenne of INGroup Creative, and chatted with the manager, West Hartford resident Molly Reynolds, who explained the concept. For dinner, the restaurant offers a three-course prix fixe menu for $42 (no tipping the server, but extra can be added to support the program) with new items added by the rotating chef of the month. Previous chefs have included Billy Grant (Restaurant Bricco, Bricco Trattoria), Tyler Anderson (Millwrights), and Emily Mingrone of Tavern on State in New Haven. As featured chefs are added, the menu grows and diners are able to mix and match to create their three course meal. Wine and beer is also offered (at an additional charge), with pairings suggested. At dinnertime, 20% of the seats are available for people who are not able to pay (email

[email protected]

or call or text 860-929-2316 to make a request). The chefs donate their time, and the dinner is intended to be self-sustaining, Reynolds said. "The idea is once the dinner is making a profit, it can help support breakfast and lunch," which operates primarily as a "participation model," Reynolds said, noting that it is not a soup kitchen. Most of the meals are either $2 or free (in exchange for 30 minutes of volunteer time), although there is a posted price for those who are able to pay. The menu changes every other week. While the dinner chefs are involved personally even after setting the menu, most of the menu items are actually executed by chefs Jeremy and Patricia, who are employed by Hands On Hartford. Gather55 is open for breakfast and lunch on Monday through Thursday, and dinner on Wednesday through Saturday. More information, including hours and the menu, can be found on the website.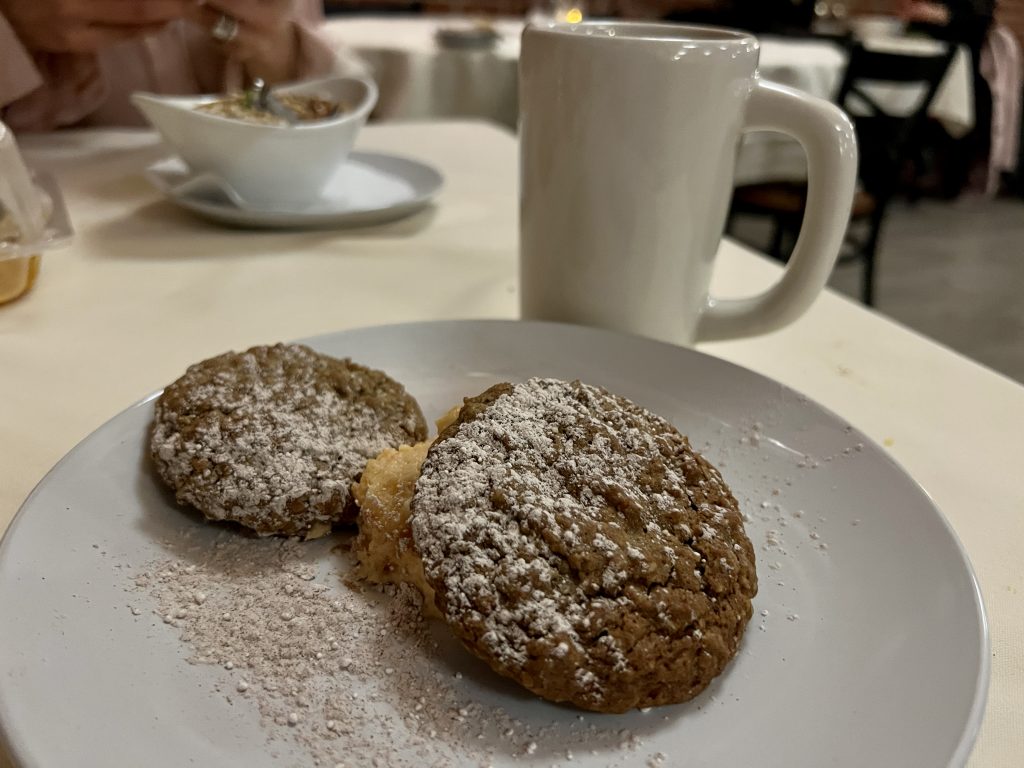 Jane Owen, owner of Jane Owen Public Relations, and her husband, film producer Fernando Ferro, recently relocated from Hollywood to West Hartford in part because of reading about the accolades the town had received as not only the best place to live in the state but also as one of the best places to live in the country, and because West Hartford has an ever-expanding restaurant and entertainment scene that Owen is looking to tap into. She has now officially announced the opening of the West Hartford location of Jane Owen Public Relations, which was founded in 2011 and has expanded into an international team worldwide, working with clients of various fields, from plastic surgeons to film companies, to hospitality and tine artists such as longtime client and artist Domingo Zapata who Owen said told her, "I wouldn't want to work with anyone else!" The company has recently been recognized as one of the top PR Firms in the United States in 2022 by Clutch and won the 2022 Lux Life Global Excellence Award for High Performing Public Relations. Owen has recently joined the boards of Ballet Theatre Company and Connecticut Children's Hospital Foundation, and is looking to bring her experience producing events worldwide to the local area. "I have spent the last year building my local press and vendor contacts to be ready for any locally based clients, whatever their needs and goals are," she said. For more information, visit janeowenpr.com or follow on social media.
Award-winning jazz singer/songwriter

Allegra

Levy

, a Hall High School graduate, is bringing "her distinctive brand of sweet, swinging elegance straight to the hearts of young and old alike" with her first album for children and families, Songs for You and Me, to be released on April 7, 2023. "Named a Top 10 Rising Star among jazz vocalists in DownBeat's 2021 Critics' Poll,

Allegra

Levy

is that rare jazz songbird who pens her own tunes," a press release states. "Songs for You and Me offers families a jewel-box collection of sparkling songs that fit right in with the music

Allegra

loved while growing up: Raffi, Cat Stevens, Joni Mitchell, Ella Fitzgerald, and more. 'This album was written for everyone, because the little kid in us still just wants to sing along,'" she said.
Congratulations to West Hartford-based author

Devon

Bohm

, who lives in town with her husband, son, and dog – Harry Dresden Pawter – and who is a winner in the L. Ron Hubbard Writers of the Future Contest and has earned a trip to Hollywood and a week-long master-class workshop, and will have her winning story published in the international bestselling anthology, L. Ron Hubbard Presents Writers of the Future Volume 39.  According to a news release, "

Bohm

is a poet and writer who received her BA from Smith College and her MFA in Poetry and Fiction from Fairfield University. At Fairfield,

Bohm

became increasingly frustrated with the denial of genre fiction as 'Literature' and began exploring the big question of why people were attracted to different forms of speculative fiction. The answer she found didn't surprise her, as it was what she'd always valued about her favorite writers: genres like fantasy or science-fiction perform the same function of all good literature by finding new and inventive ways to help the reader see their world (and self) more clearly." Bohm's first full-length collection of poetry, Careful Cartography, was published by Cornerstone Press in 2021 as part of their Portage Poetry series. The book was shortlisted for the 2022 Eric Hoffer Award, winning both the First Horizon Book Award for a debut poetry collection and the distinction for a publication by an academic press in the contest. Additionally, her poetry has been featured in numerous publications, but this is her first professional sale in fiction. She said she "looks forward to you reading not only this story, but hopefully much more (and many more genres) from her in the future." More information about the Contests can be found at www.WritersoftheFuture.com.
Lhakpa Sherpa is back to work at Whole Foods in West Hartford, but her accomplishments as a mountain climber and guide are finally getting the national and international recognition she deserves following the New York Times publication of a fascinating feature story, written by

Bhadra Sharma

and  and published last week, about the woman who continues to break her own records successfully summiting Mount Everest. Sherpa's latest successful climb was last May, and she told the NYT that this year she plans to climb K2, and attempt another summit of Everest.
A delayed shout-out regarding the very successful March of Dimes event, the Signature Chefs Auction Hartford, which was held in late October at Rentschler Field. West Hartford restaurants that donated their time and samples of their food to the 200 guests that evening included The Place 2 Be, Artisan at the Delamar, Blue Plate Kitchen, Toro Taberna, and PokeWorks. Other restaurants that participated included Bear's Barbecue, Tangiers, and RAW. Kate Terricciano, owner of Image Marketing which represents Blue Back Square owner Charter Realty, co-chaired the event with Chris Cykley, Owner of Construction Solutions Group. The couple supports

March

of

Dimes

to honor Kate's son Anthony, who was born 15 weeks premature in 2014. Matt Scott of Fox 61 and Renee Denino of iHeart Media served as emcees, and over $60,000 was raised to support the March of Dimes.
ICYMI, Stantec, the consultant hired by the town to help develop the West Hartford Center Infrastructure Master Plan, held a public forum that I attended last week to obtain additional feedback to the proposed concept plans for roadway reconfiguration, bike lanes, and the placement of outdoor dining amenities on LaSalle Road and Farmington Avenue. Some really interesting ideas were shared, and the complete story can be found here.
Young adults (ages 14-20) have the opportunity to impact the town in important ways by joining the advisory committee of the West Hartford Greater Together Community Fund. Details can be found here.
Best of luck to now-former Mandell JCC COO Annie Keith, who has a new role at the JCC in Charlotte. The complete story can be found here.
Remember, if you have any business news to share, add it in the comments section below or email Ronni Newton at [email protected].
Like what you see here? Click here to subscribe to We-Ha's newsletter so you'll always be in the know about what's happening in West Hartford! Click the blue button below to become a supporter of We-Ha.com and our efforts to continue producing quality journalism.