A round-up of openings, closings, and other news about West Hartford businesses. 
By Ronni Newton
As of Sunday it's astronomical spring – and the weather has felt very spring-like for the past few days! I know Friday's delightful weather was just a tease, but it sure was nice and it was great to see restaurants throughout town opening up their patio seating and people out and about everywhere.
If you follow We-Ha.com's Facebook page, I finally updated the cover photo with a shot of my neighbor's flowers.
It's March Madness season, too – another one of my favorite times of the year. While I am very sad about the Husky men losing in the first round, I am very happy that the UConn women and the Duke men have thus far been winning. (I started to write that sentence before the Duke vs. Michigan State game, but stopped abruptly so as not to jinx anything. My friends know I am very superstitious about sports, and I got a few texts Sunday asking me if I was standing on one foot during the Duke game. I would have been, but I did that during the last few minutes of the UConn game Thursday night and it didn't work.)
Luckily basketball is a sport I really like and also understand well, since I've also written quite a few basketball stories about our high school teams over the past week!
Ted went to his office at MassMutual one day last week. It was two years and five days after he had last been there, and he said there was not a speck of dust. He took down and recycled the Ansel Adams calendar frozen in time since March 2020. It was very quiet having him gone for an entire day, but I did reclaim using the entire house as my home office.
One of this week's dining experiences is going to be a separate story (luncheon honoring Ann Uccello), and the other (a dinner from WECO Hospitality) is a bullet point below, but we had also had a great dinner this weekend at Union Kitchen!
The universal indoor mask mandate was lifted in West Hartford as of Thursday, Feb. 10 (click here for the details) as of today masks will be optional in schools, libraries, and other town buildings (click here for details). Some business owners, however, may still ask that their customers wear masks. And many people will choose to wear masks in a variety of settings. Please have patience with each other and our choices, continue to look out for each other, support our local businesses – and stay safe and healthy.
If you have information to share about local businesses, please provide details in the comments or email Ronni Newton at [email protected].
**************************************************
Here's this week's Buzz:
Back in late November I was thrilled to break the news that G-Monkey – which has long been a food truck by the owners of G-Zen (actually the food truck came first) – would be opening its flagship restaurant in the former Citizen Chicken & Donuts space at 625 New Park Ave. in West Hartford. This week there have been some updates to the plans, with G-Zen owners Ami Beach and her husband, master chef Mark Shadle, announcing that they will be closing G-Zen on April 30, as they evolve their brand from a sit-down restaurant to a fast-casual dining concept complete with an updated vegan menu. "G-Monkey Plant-Fueled Fast food will be an evolution of our two brands, G-Zen in Branford and G-Monkey Mobile, into a fresh, modern and plant-forward fast food restaurant," Beach and Shadle said in an announcement Monday on the G-Zen website and on social media, and I spoke to Beach last week to get some more details about the plans for G-Monkey in West Hartford, including why they chose this specific location and who their target customer is. Beach said early on the New York Times reviewed G-Zen, giving it a coveted "don't miss" recommendation, and calling it "a vegan retreat for carnivores." Their customers, Beach said, are not necessarily vegan or even vegetarian, but when they eat at G-Zen or from the G-Monkey food truck, "they know it's good and it makes them feel good. … Love the food that loves you back, you, your soul, and the environment." Beach said the food truck preceded G-Zen by a full year, and when the pandemic hit they never closed the restaurant for a single day or laid anyone off, but they did find that most of what they were serving was the type of food that lent itself to takeout. "Quick service, easy food, no cash," she said. People would purchase food that they could eat over the course of a few nights. Beach and Shadle, who both got COVID themselves, ultimately decided it was clear that they needed a shift, needed to evolve, needed to simplify from a 60-item menu to something more manageable. "Now is the time," she said. "People are begging us for the truck, but it can only go out in nice weather." Opening a brick and mortar location, with plant-based fast food for the entire family, made sense. "He is turning all his expertise as a master chef, whittling it down into a fast food concept with the integrity," Beach said of Shadle. And why West Harford? Beach has lived in West Hartford, attended Watkinson, worked in West Hartford, married someone from West Hartford. "For me it's coming home. … I've always had a longing to come back to West Hartford." The G-Monkey food truck has gotten a great reception at GastroPark, and Beach said now the timing was right and there was a "real gap and void" for their concept in town. "I'm really excited about the branding and the fun, and what G-Monkey means," she said, a brand that includes fashion (staff will wear "certified plant pushers" shirts) and design, and "normalizing vegan food" so it's an option in the same was as going to a local burger or chicken fast casual spot. There is a major focus on gluten-free, allergen-free, and while not certified, the food is kosher friendly. "We are going to have a kids meal," she added, with options like a vegan kid's burger and grilled cheese, served with organic apple juice, sweet potato fires, and a G-Monkey shortbread cookie – and a mini rolling pin, which ties into the bougie design elements of the space. Thirty rolling pins will be included as an art installation as a nod to the 30 years that Shadle has been baking bread. "Mark has literally been making the same bread every day for 30 years. Everything is made from scratch, from the burgers, to the rolls, to the house-made ketchup," she said. Other design elements that will be included in the restaurant are a living "Instagram wall with purpose" created from locally-sourced moss, Beach said, which includes the words (see feature photo above of the rendering) "Our Future is Vegan." It's a strong message she said, and the beginning of their #plantfueledfastfood movement. While G-Zen will close its doors at the end of April (the space is available for lease, she said), the G-Monkey truck will be back on the road on Earth Day (April 22), and will be visiting GastroPark as they prepare for the opening of the West Hartford restaurant which Beach said she hopes will be right after Memorial Day. For more information, visit gmonkeyfastfood.com or gmonkeyglobal.com, or follow on social media (@gmonkeymobile on Facebook, Instagram, and Twitter). Photos below have been provided to We-Ha.com by Beach.
I thought the work on the The Residences at Berkshire Road was moving ahead more quickly than expected, but it's been 15 months since the Town Council approved the project for the property at the corner of Berkshire Road and New Britain Avenue, where three buildings will include 26 apartments. Before ground could even be broken for the buildings, the developer had to run a sewer line down Berkshire Road. "We're moving ahead, moving along, and the goal is to be open in September," developer Joe Calafiore said in a phone interview last week. He said a panelization process has been used to construct the framing – meaning that the rough framing is all done in a factory and then put together at the site where insulation, wiring, piping, etc. added. The process cuts the framing time roughly in half, he said, but supply chain issues have slowed some aspects of the project. Installation of the mechanical is currently underway, he said, and the brick work on the outside should be installed soon. "It's going to look really nice," Calafiore said, adding that he has already gotten numerous inquiries from potential renters. Of the 26 total units, three will be one-bedroom units and 23 will be two-bedroom units. While rates are subject to change, when the project was proposed, the rent for the two bedroom units was estimated at $2,000-$2,200 per month. Two of the one-bedroom units will be deed-restricted for workforce housing – reserved for occupants whose median income is 80% or less than the median income for West Hartford as determined by HUD, and Calafiore said his management company will verify the income qualifications. The rent for the workforce housing units was estimated in late 2020 at $1,351 per month, and the remaining market-rate one-bedroom unit were estimated to rent for $1,800-$1,900 per month.
Bear season is over (not literally, the live ones are getting more active), but as spring arrives, Dog Walk is coming to West Hartford! 20/20 Media is launching the new fundraiser, which they said will "brighten West Hartford with a fabulous display of one dozen fiberglass dogs, each one the creative work of a talented artist and sponsored by a local business who will select a nonprofit organization to benefit from proceeds raised by visitors. The dogs will measure 35 inches high, by 40 inches long, and will be 9 inches wide. See PDF at the end of the column for all of the details.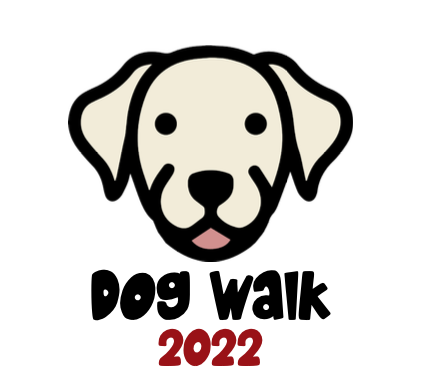 WECO

Hospitality

, a business founded in March 2020, at the start of the pandemic, is a community of local kitchens focused on cooking and delivering freshly prepared, chef-crafted dinners (by local chefs) Monday through Friday. The business, based in Massachusetts but serving more than 100 towns, cooks and hand-delivers daily, with pricing based on the cost of ingredients and a contribution, on the honor system, based on what customers "believe is fair for 'overhead, labor, and love." They have now started offering service in West Hartford, and sent me a delicious meal last week to test out. The next time I would probably try to order the same thing for both of us since it was a bit complicated trying to heat up both the duck confit and the paneer tikka masala at the same time, but the portions were more than ample, and everything was really tasty. We saved the "Takes Two to Mango" beverage for Friday night when we mixed it with some golden rum, and still have some artichoke dip left! Click here for the ordering details and menu.
I've gotten a few questions about what is happening with Frida (1150 New Britain Ave.) in response to a Facebook post by co-owners Xiomara Zamudio and her husband, Daniel Chávez. Zamudio. According to Zamudio, a trained chef, while Frida was initially her concept she has sold her share to co-owner Sandy Sanchez, and the restaurant will remain open, while Zamudio and Chávez focus on opening El Santo on Farmington Avenue in the Center. Zamudio expressed her hopes that both will be very successful.
I completely missed this sure sign that spring was on the way. The happy news about Rita's opening for the season was posted on Facebook a few weeks ago, and the frozen custard shop at 1134 New Britain Ave. in the Elmwood section of West Hartford reopened for the season after its winter hiatus on Feb. 26.
It's a long story covered with lots of red tape, but organizers of Best of West Hartford have made the difficult decision to hold the awards ceremony as a virtual event. It will be held via Zoom, tonight from 6-7 p.m. I'm going to be one of the announcers, and hope you'll listen and celebrate the businesses that were selected by the community as their favorites for 2021 in a variety of categories. Complete details can be found here.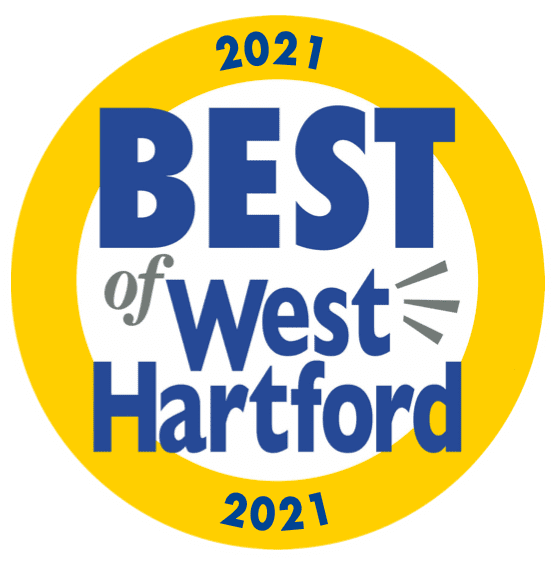 Westfarms has named Kelly Even as its new marketing and sponsorship director, responsible for leading marketing and sponsorship initiatives for the premiere shopping center located in West Hartford and Farmington. "I'm thrilled to join the Westfarms team and build upon the center's solid foundation in the Connecticut," said Even. "The retail advertising and activation industry is more dynamic now than ever. I look forward to providing non-traditional advertising solutions to regional companies, while delivering a shopping experience that's truly unique for our customers and tenants." Even will oversee Westfarms corporate accounts and advertising deliverables to reach Westfarms built in shopper audience, including Hartford HealthCare, Comcast, NBC CT, Genesis, and The Bushnell Center for the Performing Arts, to name a few. She will also create and oversee the center's marketing and advertising plan to continue to attract customers and traffic at the retail destination. Even brings nearly 10 years of professional marketing experience to her new position. Most recently, she served as the senior marketing sales and events manager with Parkville Market, Connecticut's first food and entertainment hall. She developed extensive partnership programs with its advertisers and created its strategic marketing plan that attributed to its opening success and beyond. A native of Wethersfield, CT, Even is an avid chef at home, a graduate of Fordham University and has studied Fashion Marketing at the Istituto Europeo di Design SRL in Milan, Italy.
Lauren Lansing, a West Hartford resident and owner of F45 in West Hartford and Avon, shared the following event information: Want to help but don't know where to start? Join us Saturday, March 26th, to help us raise funds for the Ukrainian refugees! Food will be sponsored by Bear's BBQ,  The Cake Gypsy, Bela Vida, Hopmeadow Brewing bit.ly/HelpFeedUkraine1 Event Admission grants you access to all of the food, beer, desserts, raffle and more! 100% of the proceeds go World Central Kitchen which has created a new model for disaster relief helping devastated communities recover and establish resilient food systems and is first to the frontlines. They are feeding hundreds of thousands of refugees fleeing Ukraine with the help of volunteers! Seeing first-hand footage, local Farmington Valley businesses and residents knew they wanted to help how they could to get others involved! You don't have to go to Poland to be a hero, join our event to help get World Central Kitchen the supplies they need! The event is Saturday, March 26, from 11 a.m.-2 p.m. at F45 in Avon, 260 West Main St. More details can be found here.
Congratulations to Bernard Kavaler of West Hartford, managing principal of Express Strategies, a Hartford-based public relations consulting firm, who has been appointed to the Board of Advisors for The Michael Bolton Charities. According to a news release, the nonprofit organization, founded nearly three decades ago by Grammy Award winning singer/songwriter Michael Bolton – who grew up in Connecticut and remains a resident – provides assistance to women and children impacted by the devastating effects of domestic violence, physical and emotional abuse, through initiatives and programs that work to end these tragic cycles of violence and abuse. "It is a privilege to support the efforts of The Michael Bolton Charities, and the impact their meaningful initiatives have on individual lives," said Kavaler. "Their dedication to make a difference is unwavering, and decades of determination, collaboration and innovation reflect that."
University of Saint Joseph Director of Athletics Amanda Devitt announced last Wednesday that Adam Goss has officially been named the first-ever head coach of the newly-added USJ 

baseball

program. Goss is set to lead the newest Blue Jays program as a club team first during the 2022-23 academic year, with the varsity program set to debut in 2023-24. Goss is a Connecticut native (Waterford), a former

baseball

student-athlete at Division II powerhouse Franklin Pierce University, and has been an assistant coach at Division III Nichols College for the past three seasons. He begins his new role as a head coach at USJ on Monday, March 21. "We are thrilled to have Adam join our University and start our

baseball

program," said Devitt. "Through the interview process, he stood out as someone of high character that could make an immediate impact out on the recruiting trail. Adam was part of a very successful college program as a student-athlete, and we are confident he will bring that success here to USJ."
Remember, if you have any business news to share, add it in the comments section below or email Ronni Newton at [email protected].
Like what you see here? Click here to subscribe to We-Ha's newsletter so you'll always be in the know about what's happening in West Hartford! Click the blue button below to become a supporter of We-Ha.com and our efforts to continue producing quality journalism.