A round-up of openings, closings, and other news about West Hartford businesses. 
Business Buzz is sponsored by NBT Bank, and we are very thankful for their support!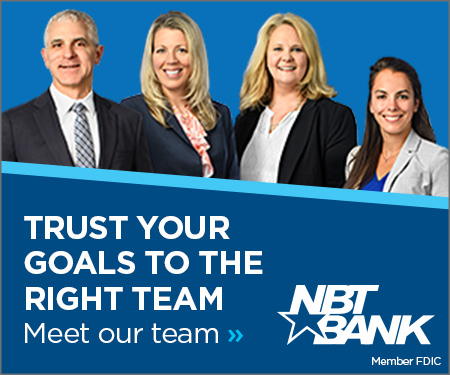 By Ronni Newton
A phrase many of my friends (especially college friends) probably never thought I would say: "Go Huskies!" I'm sad about the UConn women's basketball loss on Saturday, but Saturday night's win by the UConn men's team was fantastic and I am excited as they head to the Final Four!
It didn't feel much like springtime on Saturday, but Sunday was beautiful and a great morning for running or walking (or in my case photographing) Johnny's Jog. You can read all about it and see the photos here.
Millie got her spring haircut on Friday, so the weather had better stay relatively warm. It's always shocking to see how little dog is under all that fur, and I definitely look forward to her getting a little bit fuzzier over the next few weeks and months!
This is the time of year when I generally start interviewing college students about summer internships at We-Ha.com. If you (or anyone you know) is interested, please reach out by email at [email protected].
Last week was jam-packed with activity in West Hartford – and Thursday was probably one of my busiest days in quite some time! It started with a visit to West Hartford by the South African Consulate General (more on that to come), a meeting with our business manager, police department promotions and swearing-in of new officers (story to come), a ribbon cutting (see below), and then taping of a segment with Dennis House that appeared on WTNH's "This Week in Connecticut" on Sunday morning (see link below). I was very happy that my only plans Thursday night were to sit on the couch and watch basketball (and a win by the Huskies!)
Watch the clip from the show below!
I've been meaning to have dinner at 1001 Mexican Restaurant and Bar ever since I wrote about it in this column a few weeks ago, and it was the perfect spot for dinner Saturday night in between UConn basketball games. Ted adventurously ordered one of general manager Greg Morales' creative cocktails, "The Notorious F.I.G."(black fig vodka, sagamore rye, carpano Antica, and cherry bitters) – which he said was excellent – while I opted for a classic margarita (also excellent). Our dinner started with birria egg rolls, and then Ted had an Al Pastor burrito while I tried the pescado (grilled swai – which is a mild Vietnamese white fish topped with pico and a chipotle crema drizzle). Chef Juan Carlos invited us to try one of his specialty desserts (of course we could not refuse!) which was a delicious "Chimi cheesecake" served with ice cream. Look for news about 1001 Mexican's grand opening to come. It's planned for April 22.
There were just 8 positive reported cases of COVID-19 in West Hartford over the past seven days (as of Sunday) and a positivity rate of 4.7% – continuing to trend in a good direction. While the data doesn't take into account the home tests that don't get reported to the state, it's good to see those numbers continue to remain low. Maybe I will soon be able to delete this paragraph (maybe even next week) – and I sure hope so! In the meantime, please continue to have patience since not everyone has the same level of comfort, continue to look out for each other, support our local businesses – and stay safe and healthy.
If you're looking for news about West Hartford in print please note that many stories from We-Ha.com, as well as other local news, is published in the twice-monthly issues of the West Hartford Press.
If you have information to share about local businesses, please provide details in the comments or email Ronni Newton at [email protected].
**************************************************
Here's this week's Buzz:
I walked by the former LobsterCraft at 981 Farmington Avenue last week and noticed the windows had been papered over and the lights were on – a sure sign that the space had been leased and build-out was underway. And I'm excited to share that indeed there is a new tenant, and hopeful plans for opening on May 1. What was the denizen of a classic New England food item is undergoing transformation into a space featuring a classic Brazilian street food item. "We're so excited to be there. We had been looking for quite some time. When LobsterCraft left, we thought it was the perfect location," said Tatiana Mehmeti, CEO and owner of Boost Bowls. Mehmeti opened the first Boost Bowls in Bethel, and a second location in Newtown, and West Hartford is going to be the first franchise location and will be owned/operated by Nicole Bartel, who has been one of the managers at the Newtown location. Açaí bowls are the main attraction at Boost Bowls, Mehmeti said, and many customers opt for the popular "build your own bowl" option of a base, granola, and three toppings of your choice. They also feature salads – with all dressings made in house – and sandwiches. You won't find deli meat sandwiches, but they do offer items that include chicken, including a chicken Caesar wrap. They also offer made-to-order fresh juice cleanses. The menu will be the same as what is offered in Newtown, Mehmeti said. Many shops that feature açaí bowls are beach-themed, but Mehmeti is from Brazil – and that's where açaí comes from – and she said Boost Bowls will have a different feel to it. "We want to be different, go for a more urban vibe, with a lot of positive energy," she said. In Brazil, açaí is street food that they eat for lunch, not. just at the beach, she said. There isn't much work to do on the space other than cosmetic updates, and Mehmeti said she has the plumbing permit and is hopeful for an opening by May 1. When Boost Bowls is ready to open, they plan a grand opening that will include free bowls to the first 50 customers and automatic entry into a contest to win floor seats to the Beyonce concert at Gillette Stadium. I'll be sure to announce the opening as soon as it's finalized. Photos of some of the menu items are below, and for more information about Boost Bowls, visit their website.
Crumbl Cookies is open in the Corbin Collection! There was a soft opening Thursday and the grand opening was Friday. I dare you to not to salivate within moments of walking in the door because the smell of freshly baked cookies is absolutely amazing. The cookies are enormous, and each is technically 3-4 servings, franchise owner Tucker Bartone told me. "Being here next to Westfarms is great," Bartone said, and even before the official grand opening they had already sold about 1,500 cookies, he said Friday morning. Bartone said the Town of West Hartford has been "delightful" to work with, and he's also very grateful that he and his co-franchise owners were able to convince the landlord to subdivide the space (Club Pilates just opened next door) which they originally wanted to lease in its entirety to a government recruiting agency. "It was a huge victory," he said, and the goal is for West Hartford to be the flagship location among their franchise-owned stores, which currently include Manchester and Milford. Bartone and his group will also be opening Crumbl Cookies locations in Newington and Norwalk, he said. All cookies are served fresh and warm, in a signature pink box. And if you want to be fair in splitting up those servings, they have a nifty cutting tool that creates even portions. I remember reading somewhere that when you break apart a cookie the calories fall out … (wink, wink).
I'm not fabricating this segue. I actually went straight from the Crumbl Cookies to sample a workout regimen at WeHa Fit. Mike Walker, a personal trainer and nutrition coach with more than 20 years experience, opened 

WeHa Fit in the former Degras space at 261 Park Road late last year, and after chatting with Mike when he hosted the Chamber of Commerce's after hours on March 16, he invited me to test out a training session, which I did along with one of his existing clients, my friend Kristen Fritz. He took us both through the circuit-style HIIT (high-intensity interval training). The full body workout included three rounds of 10 exercises. The first round was 30 seconds on followed by a 30-second rest before moving to the next exercise, and the active portion increased to 45 seconds and then 60 seconds in subsequent rounds, with the rest time remaining at 30 seconds. "It makes it more challenging by adding more time," Mike said – and he wasn't kidding. I really do love a good HIIT workout, and Mike quickly learned what I am relatively good at (squats, push-ups, dynamic side-to-side leaps across a box that remind me of how much I really loved step aerobics), and what I need to work on (shoulders and lower core). I still feel the effect of the battle-rope-torture (just kidding about the torture but it was definitely hard). Mike said that he has a lot of middle age or older clients who are working on functional training, but he also works with young athletes. The 1,100-square foot studio has enough space for classes, which Mike said he will eventually offer. Right now he's focused on

 one-on-one personal training in a private studio setting, which many of his clients prefer. His customized comprehensive programs focus on improving lifestyle and overall wellness through. programs that include functional strength training, aerobic training, power rack training, core training, boxing, and cardiovascular training. "I love that I'm the only one here. It's so comfortable," said Kristen, who graciously let me share her time. I didn't go through the normal intake process, but for other first-time clients, Mike said he does an in-depth assessment and discusses goals and issues or injuries a potential client might have. The most rewarding part of the job, he said, is seeing the progress of clients who start off not be able to do a deadlift (they may not even know what a deadlift is) or lunge. "Personalized training in a private studio space allows for clients to focus and feel comfortable in their environment, while also allowing the trainer to pay close attention to one client at a time," he said. "You will never find a one-size

fits

all, cookie-cutter approach to training at my studio. Every training session is personally tailored to each client and geared towards improving their lifestyle and wellness goals. Mind, body, and spirit are also a big part of my training philosophy. We talk about meditation, stretching, and self-care." For more information, visit the WeHa Fit website, or call Mike Walker at 646-378-8086. He also spent years working in the restaurant industry – and you can still find him on Saturday nights waiting tables at Treva, which he loves.
Congratulations to Scott Kluger and Hartford Baking Company on their sixth anniversary – which was Wednesday, March 22, and which they celebrated with $6 sandwiches. Half of those six years were during the pandemic, he told me over coffee at the 965 Farmington Avenue store on Wednesday. "We are happy to be out of the pandemic, and I have lots of plans for the store," Kluger said, including finally making use of the liquor permit they secured a few years ago and doing more with the cool upstairs space, which is light-filled and has a great view of the Center. Right now HBC's West Hartford Center store is open from 7 a.m. until 4 p.m., but they would like to capture the early evening crowd and later this spring hope to add desserts and perhaps dessert cocktails with later hours on Thursday, Friday, and Saturday nights. There are also plans for a jazz brunch featuring live music, Kluger said, and details will be forthcoming. The new Farmington (767 Farmington Avenue) location is where the catering operation is headquartered, and that location as well as Glastonbury (400 Hebron Avenue, next to the new Trader Joe's) are doing fairly well now. One previous issue that Kluger and many others in the hospitality industry had been struggling with has greatly improved, he said. "Our staffing is stable. We have very low turnover," he said.
The Dog Walk has added a new dog – one that benefits Dog Star. It was painted by students at the University of Hartford Art School. The new dog was unveiled on March 16, and has joined the other dogs currently on display at the Mandell JCC in West Hartford. Click here for more details about the dogs.
We went to see Playhouse on Park's stop/time dance theater's "Stop Time Dance Machine" on Friday night. There are still tickets available to the original show, created by Artistic Director Darlene Zoller, which runs through April 2. It's such a fun show, and the dancing is amazing! More details can be found here.
Congratulations to Eric Bergenn whose opening of his new business, Bergenn Financial Group, was celebrated Thursday with a ribbon-cutting by Mayor Shari Cantor and the West Hartford Chamber of Commerce. The office is located at 45 South Main Street, and more information can be found here.
April 3 is "Free Cone Day" at Ben & Jerry's! Info about the promotion at the West Hartford Ben & Jerry's (5 ½ South Main Street) can be found here.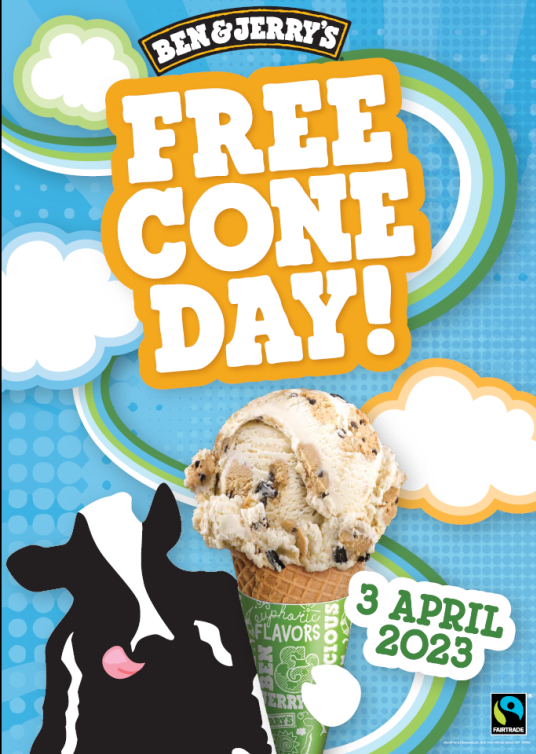 Albertus Magnus College is highlighting the work of alum Reyna Zascirinskis '19, LPC, ATR-p of West Hartford, who earned her Master of Arts and Art Therapy and Counseling at Albertus – the only program of its kind in the state. Currently a Mental Health Therapist at Well Life Therapy, LLC, in East Berlin, Zascirinskis' recently published paper in the journal The Arts in Psychotherapy is based on her graduate thesis work, Alberta's Magnus said in a news release. The paper is entitled "An Exploratory Study of the Coming Out Road Drawing: A Novel Growth Promoting Intervention for Sexual and Gender Minority Individuals" which is co- authored by her thesis advisors, Associate Professor of Psychology Dr. Bonnie Pepper and Adjunct Faculty Member Abi Tishler. "I believe that the passion, drive, and dedication of my educators and mentors at Albertus is what allowed me to have access to the resources and tools necessary to put forth such a study," said Zascirinskis. "There was never a time where I was discouraged from my vision and pursuit of the project. To have this project now come to publication, gives me hope that I can contribute to the conversation within the art therapy community surrounding the importance of exploring coming out stories in a creative and therapeutic way."

Congratulations to West Hartford resident Jaime Seltzer, who has joined the Voices of Hope team as director of development. "

Jaime

is a lifelong member of the West Hartford Jewish Community and has a career spanning over 45 years in the Development and Fundraising arena," Voices of Hope Executive Director Kathy Fishman said in an email. "Her most recent position was as the Executive Director of American Friends of NATAL: Israel's Premier Trauma and Resiliency Center where she has worked since 2019.  Prior to that,

Jaime

worked for Hadassah for 7 years and as the Financial Resource Development Director at the JFGH after almost 30 years as a member of the staff and management team.

Jaime

serves on UConn School of Social Work and Ben Bronz Academy boards and is a member of the Mandell JCC Development Committee."
The Board of Directors of Mikveh Bess Israel of Greater Hartford has announced the hiring of West Hartford resident Jennifer Klau as director. Klau has held leadership positions at Beth El Temple and Beth David Synagogue, served on numerous volunteer committees and will continue as

 

marketing communications and administration manager for the Jewish Historical Society of Greater Hartford. "l am eager to work with the board to maximize the mikveh's visibility, user base and fundraising in our area. Our goal is to increase the community's knowledge about and comfort with the mikveh, which we hope will lead to increased use and a healthy financial future," Klau said in a statement. According to the announcement: "Established in 1852, Mikveh Bess Israel is a sacred space for ritual cleansing and purification for the Jewish Community. Maintaining a mikveh is an essential obligation for a Jewish community and the Greater Hartford community has sustained this vital institution for over 170 years. Board President, Shira Eliassian, commented, 'With Jennifer's strong organizational skills, communal knowledge and connections, and passion for Jewish life, we know our mikveh is poised to serve Greater Hartford's Jewish community in an even more meaningful capacity in years to come.'"
ICYMI, there are some updates to the leadership at the Seniors Job Bank. Click here for the details.
Remember, if you have any business news to share, add it in the comments section below or email Ronni Newton at [email protected].
Like what you see here? Click here to subscribe to We-Ha's newsletter so you'll always be in the know about what's happening in West Hartford! Click the blue button below to become a supporter of We-Ha.com and our efforts to continue producing quality journalism.