A round-up of openings, closings, and other news about West Hartford businesses.
By Ronni Newton
May is coming to an end on a very summery note, and although as I write this on Sunday it's still relatively cool outside, by the time you read it on Monday the temperature will certainly agree that it is the unofficial start of summer.
Many people have the day off on Monday, and I hope it provides the opportunity for some downtime as well as a chance to reflect on the meaning of Memorial Day and honor those who made the ultimate sacrifice to preserve our freedoms and way of life.
It's been a tough week for this country, and there is certainly a lot to consider as we grieve for the families in Uvalde.
West Hartford's traditional Memorial Day observance returns this year for the first time since 2019, with the parade kicking off at 10 a.m., followed by a ceremony at the Veterans Memorial in the Center right after the parade (approximately 11 a.m.). Look – and listen – for a military flyover during the parade! Everything you need to know about parking, road closures, and other Memorial Day schedule changes can be found through this link.
I didn't anticipate last Tuesday night's Town Council meeting lasting as long as it did (but there was a lengthy discussion on the adult-use cannabis ordinance, and you can find that story here) and I didn't manage to eat dinner before the first public hearing began at 6:30 p.m. That was a big mistake, but many thanks to Council member Al Cortes who passed out Women's History Month Hershey Bars which definitely assuaged the hunger! (When I got home around 10:30 p.m. I did up the nutrition level with my usual post-late-night-meeting meal of scrambled eggs.)
Ted and I headed to Nantucket on Wednesday morning for a quick visit with his parents, and even though it was quite windy we did get a few good walks on the beach before some foggy and rainy weather set in. Millie, of course, enjoyed her happy place.
Friday night dining out was at Fusaro's, one of our favorite Nantucket restaurants, a hidden gem that has great food and isn't overly expensive.
Millie actually got an extended vacation with our kids and their friends because she stayed on Nantucket while we headed to Barrington, RI for an east coast reception celebrating the wedding of one of Ted's cousin's sons. The weather cleared up and the sun came out by the time we arrived, and it a wonderful reunion with some family members we hadn't seen in many years. Saturday ended with a casual dinner at a sports pub before heading home for the rest of the Memorial Day weekend.
Thanks to all who provided some advice and referrals regarding our need to replace the furnace and possibly add air conditioning. The air conditioning is going to be something I really crave this week!
As editor I take responsibility for all of the content on this site, whether I have written it or not, and always appreciate comments and advice of readers – especially those who read more than just the headline of a story. I apologize when there are typos or other mistakes and correct them as quickly as possible, but please think about how those comments are delivered. I'm far from perfect, no one is perfect, but to begin an email about a minor error with a statement about how disappointed you are in our reporting is just, in my opinion, hurtful and unnecessary. We're doing the best we can to deliver the news, and to share the stories that otherwise would go un-reported, as thoroughly and accurately as possible.
West Hartford is still in the COVID-19 red zone, but the case counts have finally started to decrease in town after at least six or seven weeks of increases. Recently, the West Hartford-Bloomfield Health District issued a warning urging the community to take precautions and to utilize available resources to avoid contracting the virus. Please have patience with each other and our choices, continue to look out for each other, support our local businesses – and stay safe and healthy.
If you have information to share about local businesses, please provide details in the comments or email Ronni Newton at [email protected].
**************************************************
Here's this week's Buzz:
There is now a new place to get bubble tea in West Hartford Center! A franchise location of Kung Fu Tea had its soft opening Friday at 5 South Main St. in West Hartford Center, in the space that was formerly Esquire Cleaners. Plans to open the West Hartford location have been underway for nearly two years, said Anna Le, who is co-owner of the business with her cousin, Karen Le. They secured the franchise in July 2020, she said, and once they secured the location – for which the landlord had done a white box renovation after the cleaners closed and moved out in 2020 – it took about nine months for the rest of the renovations. Both Anna and her cousin are lifelong Connecticut residents (she's from East Hartford and Karen is from Manchester), and both are excited to open Kung Fu's first location in the state. The nationwide franchise business was founded in New York in 2010, after owners Michael, Allen, and Ray wanted to recreate the type of bubble tea they had found on a recent trip to Taiwan, and recruited their friend, Sean, who owned a bubble tea business in Taiwan. Kung Fu Tea now has more than 300 locations, including in New York and Massachusetts. A focus on "3T" is the key to the Kung Fu Tea difference, the business' website states. They include using premium tea leaves, brewing the tea at the prime temperature, and steeping the tea for the exact right amount of time. "We chose it because there are a lot of flavors we like," said Anna regarding the reason they decided to open a Kung Fu franchise. "I'm more of a fan of the punches, and my cousin really likes the slushes and milk teas," she said. She likes that there are so many flavors available, and the collaborations and unique offerings the company does with other partners. Top sellers (see image below) range from the sweet the Cocoa Cream Wow to the refreshing Mango Slush. Most of the milk-based drinks use lactaid milk (good for those who have lactose intolerance, and there is a choice of tea base, with green and oolong as the most popular, Anna said. Many people like the tapioca boba balls in their tea, but those are completely optional, as are many other available toppings. The West Hartford location will be open shortened hours (typically noon until 6 p.m.) during the soft opening phase while training employees (they hired 11, and had a lot of interest in the job, Anna said). They are planning a grand opening for the weekend of June 24, which will also include BOGO options and an expansion of hours. For more information, follow Kung Fu Tea on Facebook or Instagram (@kftweha).
Nikkee Edmiston, the director of Real Estate Operations for Ohio-based Arhaus, and architect Luis Pupo of RDL, spoke to the West Hartford Town Council last Tuesday night at a public hearing, but the application was very thorough and there were very few questions before the application for changes to the Special Development District to accommodate façade updates which face New Britain Avenue and some minor changes to the parking lot was unanimously approved. The parking changes had actually been approved several years ago when the Town Council approved an update for Maggie McFly's to open, but that project was a victim of the COVID-19 pandemic. Arhaus was founded in 1986, Edmiston said, and the store offers luxury home furnishings and décor, ranging from modern to traditional. "We chose Westfarms because we do perform very well in the Northeast and we realized [this area] is undersaturated with luxury furniture," she told the Town Council. Arhaus currently has 79 stores and plans to open four more this year. Pupo described the Arhaus façade as incorporating "clean modern lines" with natural materials for the brand's signature style, and while the 11,000 square foot store itself will occupy space on the lower level only, updates to the exterior will replace the current monochromatic appearance of the upper level area (which is a service corridor) as well, Pupo said. Attorney Robin Pearson, representing Arhaus, noted that while many malls are struggling these days, "it's a credit to West Hartford and Farmington that [Westfarms] is able to attract all kinds of high-end distinctive tenants." Edmiston said the plan is to begin construction at the end of June or early July, with an opening planned for May 2023. This will be the second Arhaus store in the state. A location opened in South Norwalk which has been very successful, Edmiston said. "Thank you for flying in from Ohio and giving reflections on the store and impressions of the mall," Mayor Shari Cantor told the Arhaus team. "Arhaus will be welcome in this part of Connecticut and this does revitalize a very bland side of the mall," she said.
Renovations are getting underway at the former Williams Shoes store at 132 Park Road, and plans are for Portobello Pizza Restaurant to open in that space. Several permits for the build-out have been approved and others are in progress, according to West Hartford Economic Development Coordinator Kristen Gorski. When I drove by last week, a contractor was building a new patio. The banner indicates that Portobello will offer "fine Italian cuisine" featuring pizza, pasta, and chicken. Portobello is not part of a chain and will be a standalone restaurant, according to Gorski, and I'll provide more detail once I track down the owner!
The West Hartford Chamber of Commerce gives out spotlight and other awards at its annual meeting and dinner (scheduled for June 27, see details here) and on Friday morning Chamber President and CEO surprised everyone during the virtual Connections meeting with a cool music video announcement of the winners. He even convinced me to sign on to the meeting at the way-too-early-for-this-night-owl time of 7:30 a.m. for the surprise announcement. Spotlight Award winners are: New Business – Ashley Sodipo – Pink Flamingo Party Co.; Entrepreneur – Yvonne Alston – Indelible Impressions Consulting; Legacy Business – Toy Chest; Nonprofit – Noah Webster House & West Hartford Historical Society; Unsung Hero – Avi Smith-Rapaport; Economic Driver – West Hartford Housing Authority; Young Professional – Kathryn Joerg – Junior League of Hartford. Chamber Staff Awards are: Chamber Volunteer – Christine Looby – Trinity Health Senior Communities; Chamber Partner – Jennifer Evans – WHCi; Elizabeth Gustin Basil Women's Leadership Award (first time this award has been given) – Rhona Free, president of the University of Saint Joseph); and the Noah Webster Award – Christopher Clarke – Merrill Lynch. There were more nominations this year than any other year in recent history, Conway said.
From a news release: The popular saying, "practice makes perfect" certainly held true for Flora Restaurant of West Hartford at the recent Mocktail Tasting fundraising event for A Promise to Jordan, a nonprofit organization based in Simsbury. The family-owned business clinched top honors by winning both the Best Mocktail and Best Appetizer categories at the charitable food and beverage competition, which raised more than $5,000 for addiction and substance use awareness. The recovery-friendly event, which attracted nearly 100 supporters, took place at Real Art Ways in Hartford on May 22, 2022. "After winning 'Best Overall Mocktail" for our Pink Panther drink last year, we were determined to preserve our honors with our new Northern Lights alcohol-free beverage, while turning up the heat in the appetizer department with our Hearts of Palm Ceviche," said KC Ward, co-owner of Flora Restaurant. "Both are super popular items on our menu, so we are excited that the event attendees enjoyed them as well."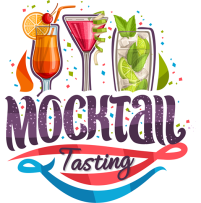 KeyBank is launching a "Key4Women" series promoting woman-owned businesses, and the first episode will air on June 1, from 2-3 p.m., and will feature West Hartford resident and The MedSpa Chief Operating Officer 

Roni

Rodman

. She will be appearing live and will be discussing her journey as a woman business owner, and her experience with Key4Women, and the episode will include a virtual tour of The MedSpa. Register by May 31 through this link.

Congratulations to West Hartford resident and Board of Education member Jason Chang who was honored with the University of Connecticut's Provost's Outstanding Service Award, UConn Today announced last week. Chang is associate professor of History and Asian American Studies, director of the Asian and Asian American Studies Institute, and a faculty affiliate of El Instituto, American Studies, and Maritime Studies. Among the activities cited in Chang's nomination were his service to the Board of Education as well as West Hartford Board of Education, his leadership role in the successful advocacy of the Make Us Visible grassroots campaign. Also receiving the award was Lawrence Silbart, professor in the Department of Allied Health Sciences in the College of Agriculture, Health and Natural Resources.
Another UConn-related congratulations goes to medical student and Hall High School graduate (Class of 2013) Sara Schulwolf of West Hartford, who is the recipient of a 2022 Excellence in Public Health Award from the U.S. Public Health Service (USPHS) Physician Professional Advisory Committee. Details can be found here.
Throughout the month of June, Harc is the chosen nonprofit beneficiary of Big Y's Community Bag program. Harc will receive a $1 donation for every $2.50 reusable Big Y Community Bag purchased at the West Hartford's Big Y store, located at 772 North Main Street in Bishops Corner. "We are thrilled to participate in this innovative program that makes it easy for shoppers to give back to local nonprofits while actively reducing plastics in the environment," said Dan McLaughlin, Interim CEO and CFO of Harc. "We appreciate the community support in this important initiative to make a difference."
Andy Fleischmann, longtime West Hartford resident and president & CEO of Big Brothers Big Sisters of Connecticut, presented a Hartford mother with the first time ever Parent Partner of the Year Award at the organization's Big Brothers Big Sisters of the Year Awards event, Big Brothers Big Sisters announced in a news release. The annual recognition celebration, now more than 50 years old, was held recently at the Mark Twain House & Museum in Hartford. It was held live, after two years of being presented virtually due to the COVID-19 health crisis. Five individuals and one early education center were showcased for their outstanding contributions to youth mentoring. One of recipients, Nija Deleon Saunders of Hartford, accepted the new Parent Partner Award for consistently going above and beyond to facilitate the match relationships of her four boys, each of whom are paired with adult mentors in the Big Brothers Big Sisters community-based program.
ICYMI, West Hartford Fellowship Housing has been awarded federal low-income tax credits which will spur the long-planned redevelopment of the Bishops Corner property, with the ultimate plans of adding 88 more affordable housing units to the 213 that currently exist. Click here for details.
Remember, if you have any business news to share, add it in the comments section below or email Ronni Newton at [email protected].
Like what you see here? Click here to subscribe to We-Ha's newsletter so you'll always be in the know about what's happening in West Hartford! Click the blue button below to become a supporter of We-Ha.com and our efforts to continue producing quality journalism.