The West Hartford Pride Festival and DragFest was held on June 26, 2021 in Blue Back Square.
By Ronni Newton. Photos by Sophie Christensen and Ronni Newton
The courtyard, Isham Road, and the sidewalks of Blue Back Square were filled with positive energy and rainbows Saturday as the West Hartford Pride Festival and DragFest brought music, food, and fun for people of all ages to West Hartford with the theme of "love wins."
Musical and dance performances, including a drag show, as well as a story time and speeches by members of the community highlighted an afternoon dedicated to inclusivity where everyone was invited to be themselves.
More than 30 vendors set up booths that lined the sidewalks, offering food, drink, and a variety of activities.
"How good does it feel to be in person, celebrating each other?" said Mayor Shari Cantor, as she kicked off the town's first official Pride Fest. The 2020 event was to have been a festival of similar scale, but had to switch to a virtual format due to COVID-19.
"We believe in love, and we celebrate our diversity. We need to celebrate our differences and our diversity but most important our unity. We are stronger, we are healthier, we are happier because we join together, support each other, and help each other through this unique and sometimes very challenging journey of life," Cantor said.
"Today I want to have us all join together in a celebration of love and support."
Johanna Schubert, co-chair of the West Hartford Pride Festival and DragFest, said the event – also a collection for the West Hartford Food Pantry – was incredible.
"West Hartford Pride welcomes people from across the spectrum of age, gender identity, race, sexuality, ability and class," organizers said in the description of the event, which capped off a month-long celebration of Pride that began with a flag raising in Unity Green on June 1.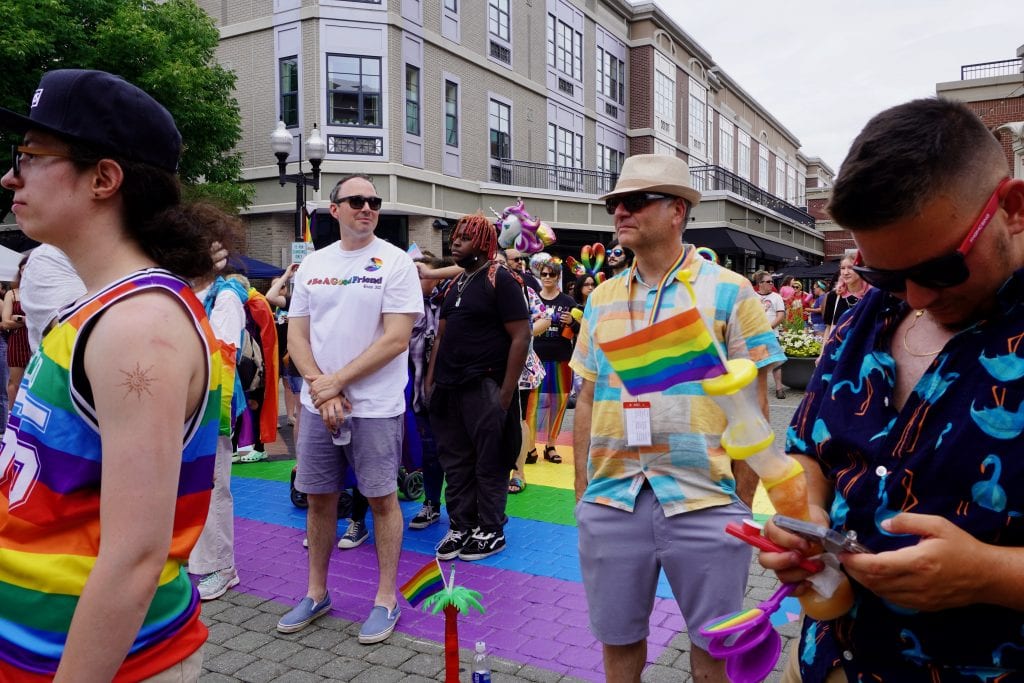 Like what you see here? Click here to subscribe to We-Ha's newsletter so you'll always be in the know about what's happening in West Hartford! Click the blue button below to become a supporter of We-Ha.com and our efforts to continue producing quality journalism.