We-Ha.com welcomes Letters to the Editor from the public. Please provide your name and town, as well as your phone number at the end of the letter. Phone numbers will not be published but are required in case verification is needed. Please submit letters to [email protected].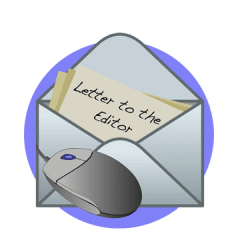 Dear Editor,
I believe we all recognize that our state and nation are in the midst of a financial crisis.  Today, more than ever, as voters we must be extremely thoughtful and diligent in choosing our elected officials.  On Tuesday, November 4, we in Farmington and West Hartford have the opportunity to make such a decision for State Representative.  Bill Wadsworth has proven his fiscal conservatism in the State Legislature, where he never missed even one session or vote, and prior to that as a member of the Farmington Town Council for eleven years.   He has been a person ahead of his time regarding the issue of fiscal constraint; warning of the crisis that we are now experiencing.  At the same time, he is alert to making sound investments in our future.  Bill championed open space and economic development during his town council tenure.  As our State Representative, he supported the Connecticut Bioscience Center, which will bring hundreds of jobs to Farmington and the Valley.  He stood firm against the highest tax increase in our state's history.  He has been recognized by the Connecticut Business & Industry Association (CBIA) for his outstanding voting record on key bills impacting Connecticut's economic growth and business climate.  Bill's family has served Farmington, our state and nation for many generations, as farmers, elected officials and in business.  Bill follows in that wonderful and generous tradition of service.  He always stands up courageously for what he believes is right and good for his town, his district and Connecticut.  Bill has earned our support!  Please take the time to vote on November 4.
George M. Reider, Jr.
 Farmington Town Council Chair – 1989 – 1993
 Connecticut Insurance Commissioner – 1995 – 2000