A round-up of openings, closings, and other news about West Hartford businesses. 
Business Buzz is sponsored by NBT Bank, and we are very thankful for their support!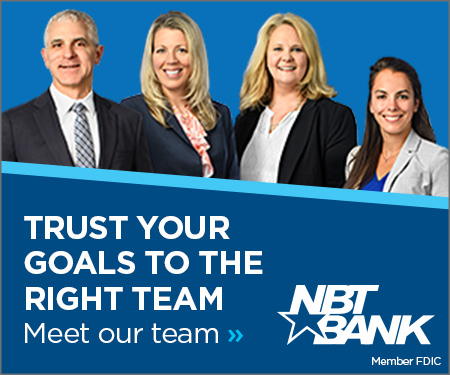 By Ronni Newton
Even though today is the first Monday of August, a full week of this month has passed by. Although the weather this summer has been pretty lousy (with the exception of last week), I'm hoping to eke out every moment of beach time I can on our annual August family time on Nantucket.
While I am not completely disconnecting I'm hoping that West Hartford remains relatively quiet for the next two weeks, and thanks in advance to intern Bridget Bronsdon and other collaborators for holding down the fort! We are having a celebration of life for my father-in-law at the end of our vacation and have lots of family members coming out for that, but I'm also hoping to have some much needed time sitting on the beach and reading, as well as biking and running (got through a tough 7.1 miles on Sunday morning) and of course enjoying lots of great food and drink.
Sunday was one of those perfect beach days that we always dream about, and Millie had a great time taking some dips in the ocean, too – at least up to the tops of her paws!
We didn't have a chance to go out for either lunch or dinner last week, but I did have an amazing egg sandwich at Small State Provisions' new bakery and coffee shop in Avon. I'm working on a full story about West Hartford resident Kevin Masse's expansion of his business, but consider the below photo a tease …
I am certainly going to be squeezing every last moment of summertime out of the next few weeks, we already bought and donated school supplies and families are talking about who their kids' teachers are or are finalizing plans for heading off to college, and when I was running on the Conard track last week the football team was already practicing. I'm just going to leave this quote here.
If you're looking for news about West Hartford in print please note that many stories from We-Ha.com, as well as other local news, is published in the twice-monthly issues of the West Hartford Press.
If you have information to share about local businesses, please provide details in the comments or email Ronni Newton at [email protected].
**************************************************
Here's this week's Buzz:
Arsen's Gym will be opening on Saturday, Aug. 12, at 17 Andover Drive in West Hartford (off Oakwood Avenue). I met with owner Arsen Sapsa last week to hear about the opening plans, and what makes his gym stand out from the other fitness facilities in West Hartford. "It's for people who want to lift weights," Arsen said. It's flashy, and everything is black. There aren't movies, or basketball courts, or a pool – but there is every type of weightlifting machine you could imagine. "We have all the basic stuff, plus the cool stuff," he said. And there are plenty of duplicates of the popular machines so there shouldn't be any need for waiting around inside the voluminous 10,000 square foot gym that was created out of several long-vacant spaces in the industrial park. And while Arsen's Gym does not have classes, they do offer personal training. Arsen said he moved to Connecticut from Ukraine with his family at age 4. "We came here for a better life, and we made it happen," he said. The West Hartford location is his fourth gym (the others are in Orange, Stratford, and Wallingford), and the New Haven County resident said he said he started looking in West Hartford after realizing that people were driving from West Hartford and the surrounding area all the way to Wallingford. "We saw there was a need, and the stars aligned," he said. In addition to the extensive assortment of machines – like 12 different kinds of leg presses – he noted that they have dumbbells in weights ranging from 5 pounds all the way to 150 pounds. The equipment is competition-rated, and power lifters have access to weights that are measured in kilograms, he said – which is what they use in bench, squat, and deadlift competition – rather than measured in pounds as most gyms have. There are also private posing rooms with mirrors, so that body builders can check their form. Memberships begin at $50 per month for those who sign an annual contract, and there is 24-hour access for members and an available membership that provides access to the other facilities as well. And there may be more of those soon. "We are planning on franchising across the country. That's the future plan," Arsen said. For more information, visit the website.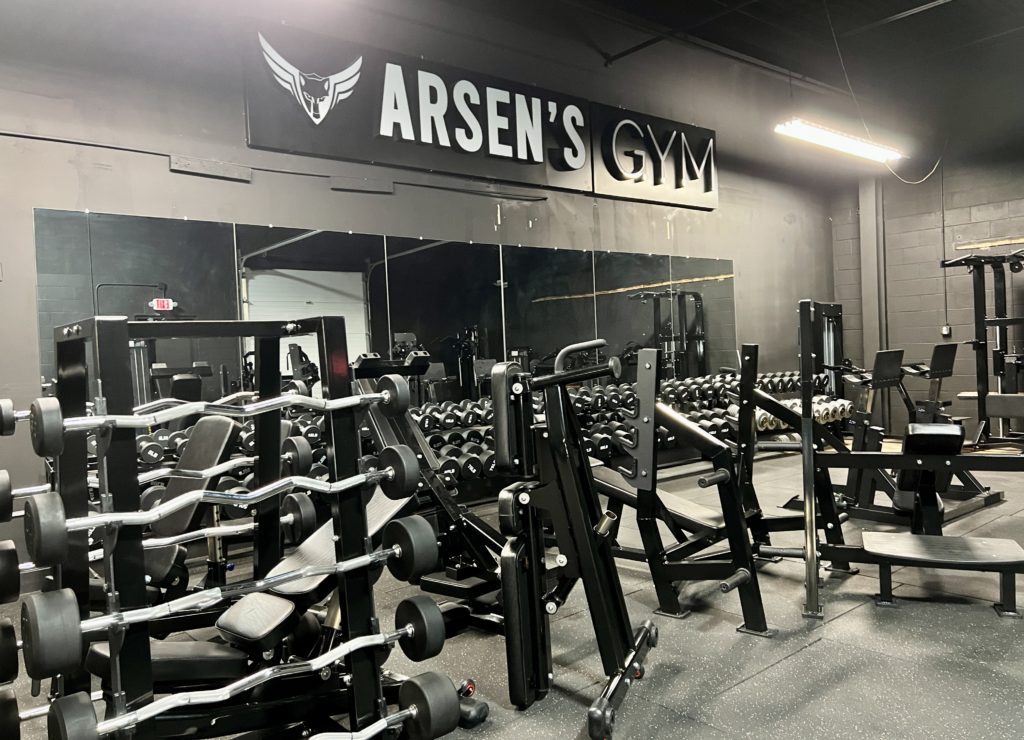 A few weeks ago in this column we featured the plans shared by Hope & Stetson owner Emma Muchin to open a second store in West Hartford Center, and now they have shared the name: Lil Hope. Lil Hope will be opening this fall at 18 LaSalle Road, in the space recently vacated by SockStarz. "Over the years, we have gotten so many requests for more baby & children pieces, so this fall, we will be able to give you all just that!" states a post on Hope & Stetson's Facebook page. The new store will be the place to shop for "all things baby, kids, and even a little maternity," and will allow for the expansion of popular departments at Hope & Stetson's 982 Farmington Avenue store, such as denims, basics, and sweaters.
Budr, West Hartford's first cannabis retailer, had its grand opening and a ribbon cutting last Monday morning. There were about a dozen people in line before the ribbon cutting at 8 a.m. Monday. The store opened at 9 a.m. and the first 50 people in line received a 50% product discount. The first person in line was a woman from New Britain, who said she was up early after her cats woke her up and got in line at 5:50 a.m. I joined members of the Town Council and Chamber of Commerce for a tour of the back-of-house area of the facility, where security is even tighter than it is in the rest of the space. "Cannabis can't be stored outside of this vault," said Derrick Gibbs, co-owner with Carl Tirella of Budr. All product is pre-packaged, and there is no loose material – nor is there any odor. Each transaction is limited to 7 grams, and there is a 28-gram daily maximum. At the opening, Gibbs also noted that while Budr is a retailer not a medical marijuana dispensary, "We do have a program where we give discounts to medical card holders." More details about Budr can be found by clicking here.
There are a few new stores preparing to open at Westfarms, and one that is already open. Perfume Gallery is located on the upper level, next to JCPenney.
West Hartford resident Suzanne McKenzie, owner of Able Made (which sadly no longer has a store at Westfarms), has been in the news a few times lately, including a feature in the Boston Globe. After her husband died of sudden cardiac arrest on the soccer field at Boston's Moakley Park, McKenzie launched the Ucal McKenzie Breakaway Foundation, which recently donated an automated external defibrillator (AED) to the site. The business has also been featured on CBS/Boston. UMBF's Hartford camp will run from Aug. 14-18, and McKenzie said there's a chance that the Swaby sisters – who graduated from Hall High School and are both playing for Jamaica in the World Cup, will make an appearance. Of course that depends on how the team is doing – and their next game is at 4 a.m. (EDT) on Tuesday against Colombia.
Great news from the Elmwood Business Association! EBA announced at last week's meeting that they have received a $10,000 ARPA grant that will be used to purchase new holiday lights for New Britain Avenue. "It should make for a brilliant holiday season," announced Rick Liftig.
James C. Hagan, President and CEO of Westfield Bank, announced last week that Christine Koster has been appointed to vice president and commercial loan officer in the West Hartford location, responsible for building relationships with business clients in Connecticut. According to a news release, Koster has spent over 25 years in the financial industry. "She began her career with other local banks as a Vice President Relationship Manager and has held additional roles including Vice President Commercial Loan Officer, prior to her current role. 'We are very excited to have Chris join our Connecticut Commercial Lending team. Her years of experience working with small businesses in the market along with her drive to provide exceptional customer service make her a perfect fit for our growing team,' said Jamie Garcia, Senior Vice President, Commercial Loan Officer & Team Leader. Koster serves on the Board of Directors for Friends of Connecticut State Parks and additionally serves as the President and Board of Directors for the Friends of Hammonasset. Asides from serving her community, Koster enjoys traveling by RV and has visited 48 states and counting.
Environmental Systems Corporation (ESC), a leading provider of building technology solutions throughout New England, announced last week that they have now partnered with Fidelity Building Services Group (Fidelity BSG). In a news release, ESC noted that over the company's 51-year history, "ESC has built a strong reputation as a trusted service and end-to-end solutions provider for a variety of sophisticated facilities and campuses. ESC's customers rely on them to design, install, and service Building Automation, Energy Solutions, EV Charging, Solar Power, Security, Fire/Life Safety, Audio Visual Technology and HVAC/Mechanical systems. These customers are primarily in the commercial, industrial, healthcare, educational, governmental, utilities, and municipalities throughout the Northeastern United States." ESC President Craig McCurdy commented, "We knew it was time to find a partner to take our company to the next level. We had no shortage of options but found Fidelity to be by far the best for us. The company's vision, talent, and culture are world-class and can clearly bring us where we want to be." Executive Vice President Mike Mullen added, "The synergy of our partnership with Fidelity broadens the horizon of opportunity for ESC and our talented Team Members. This is really a best-case scenario for them and our customers."

West Hartford's Bloom Natural Health (95 South Main Street), will hold a free information session on Zoom on Aug. 14 in advance of their next Metabolic Health Program. For more information about the program (which runs from Sept. 18 through Oct. 23, visit the website.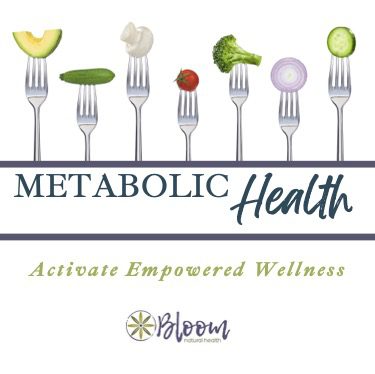 Congratulations to Paul L. Bourdeau, Heather J. Rhoades, and Kelley Galica Peck of Cummings & Lockwood's Private Clients Group in West Hartford on being named "notable practitioners by Chambers in their "2023 Chambers High Net Worth Guide," which offers market-leading rankings, reviews and insights to the world's leading professional advisers
Congratulations to Ben Fuchs, of West Hartford-based Fuchs Financial, on his appointment to the Board of Directors of the Mandell Jewish Community Center, located in West Hartford. Fuchs Financial, founded in 2019, is focused on helping retirees and people preparing for retirement to maximize their finances, providing a full range of short and long-term retirement planning services, including income planning, investment planning, tax planning, healthcare planning, and estate and legacy planning. "I'm grateful for the opportunity to assist my colleagues on the Board and the Finance Committee," said Fuchs, who is also a resident of West Hartford. "The JCC is a place I enjoy and appreciate, and I look forward to helping it continue to thrive."
Remember, if you have any business news to share, add it in the comments section below or email Ronni Newton at [email protected].
Like what you see here? Click here to subscribe to We-Ha's newsletter so you'll always be in the know about what's happening in West Hartford! Click the blue button below to become a supporter of We-Ha.com and our efforts to continue producing quality journalism.