A round-up of openings, closings, and other news about West Hartford businesses. 
Business Buzz is sponsored by NBT Bank, and we are very thankful for their support!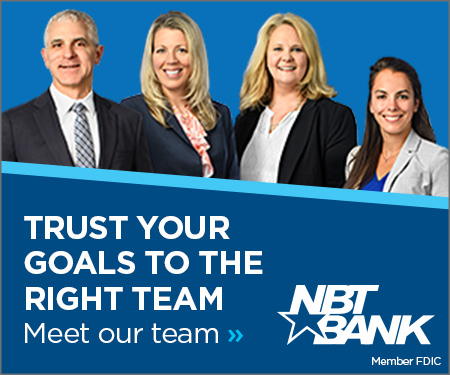 By Ronni Newton
I hope everyone is enjoying a great Fourth of July weekend – or at least will have the opportunity for a great celebration on July 4th.
Please note that while we had a newsletter today, there will NOT be a We-Ha.com newsletter on Wednesday this week. Trash and recycling are also delayed this week, and you can find some other information about holiday-related schedule changes here.
We've made our annual Fourth of July trip to Nantucket where we are spending time with Ted's mom and a steadily rotating group of other family members – including both kids and their significant others (and our future grandson who will hopefully be born already acclimated to the sound of the ocean).
Millie is also getting some quality beach time!
I'm still recovering from my foot injury that resulted from being tripped by someone's dog, and was a bit sad that I wouldn't be able to run the usual Firecracker 5K this year, but instead we decided to try out another Fourth of July race event. On Saturday, Ted and I, and our son-in-law, all did one of the "Race for Open Space" events. I managed the 2-mile walk without two much pain (and finished second in my age group), Matt ran the 5K, and Ted ran the 10K (also second in his age group on a very hilly and sandy course). I even ran into an old co-worker from my days at Marsh & McLennan in DC and it was great catching up.
The only meal I have eaten out in the past week was at the Chamber of Commerce annual dinner last Monday night at the Farmington Polo Club (link to the story about the awards ceremony below) and I didn't take photos of the buffet. So far we have been grilling dinner and eating all of our other meals here at the house – but I did enjoy a rare ice cream cone from the Nantucket Juice Bar. (I'm lactose intolerant, so I don't eat ice cream all that often, generally only when it's really good ice cream which Juice Bar definitely is!) I shared this photo of my cone on social media because I thought it looked a lot like the ice cream on the sign – but some of my friends saw something else. One thought it looked like George Washington, and another suggested Bernie Sanders.
Another interesting sighting on Nantucket was an inflatable whale – almost as large as the now-defunct Conny – on the front lawn of a water sports shop. This one's tail needs a bit of work, or at least some more air!
If you're looking for news about West Hartford in print please note that many stories from We-Ha.com, as well as other local news, is published in the twice-monthly issues of the West Hartford Press.
If you have information to share about local businesses, please provide details in the comments or email Ronni Newton at [email protected].
**************************************************
Here's this week's Buzz:
Many people in the community have been wondering about the fate of the Arethusa location at 975 Farmington Avenue, which closed its cafe last summer but reopened in September for ice cream and dairy product sales, only on Wednesday through Sunday afternoons. I'm thrilled to report that there's a great answer: Le Mazet will be opening in the space, and the Arethusa ice cream and dairy shop operations will remain! "Think French country, don't think Parisian bistro," said Jared Cohen – who was an original partner in Republic (Bloomfield and Hartford) but recently sold his shares with the plans to launch the new brand. "We will have a beautiful 48-bird Rotisol Rotisserie," he said, the gold standard of rotisseries which is being imported from France. They will offer rotisserie chicken to go, along with keeping the Arethusa ice cream counter as well as cheese and other dairy products (like the Arethusa butter, which I have been addicted to since the store first opened), but will also be doing some renovation of the space to be able to accommodate seating for about 50 people at a combination of banquettes, a 10-seat bar, and another five-seat tasting bar in front of the rotisserie, plus outdoor seating. Cohen said he loves the way the space looks, so the changes will be primarily a retrofit and as minor as possible. Le Mazet will serve small plates, a conserva menu (featuring tinned fish – a trendy new version of charcuterie), cassoulet, boeuf bourguignon, croque-monsieur and croque-madame, as well as sandwiches, salads, and Fish en Papillote. The menu hasn't been finalized yet, Cohen said, but tasting will begin in a few weeks, with the hope of opening Le Mazet by the first of September. Jacob Studenroth, owner of Wise Old Dog, will be an important advisor to the business Cohen said, and will be putting together "a shockingly good French wine list" to go along with the full bar offerings. "It really worked out well," Cohen said, adding that he was already planning on the concept when he became aware of the opportunity to partner with Arethusa owner Tony Yurgaitis. "The combination of French country and farm dairy – it's a little bit of kismet," Cohen said. The work will start this week, and the Arethusa ice cream and dairy operation will be completely closed for the duration of the renovation, but will return along with the Le Mazet opening as soon as possible.
Several new businesses have recently opened at Westfarms! They include Collectables and Cards (a small Manchester-based business that has another location at Buckland Hills) in the former Portrait Simple space near Nordstrom, the trendy menswear store Regal in the former Impossible Kicks space also near Nordstrom (Impossible Kicks relocated), and Meraki Salon & Barber, which is located on the lower level next to Macy's.
"So you think past Halloweens have been bonkers? Well this one promises to be even better,"

Matt Warshauer

, creator of the annual West Hartford "

Halloween House

," said in the introduction to a

GoFundMe campaign

he launched last week to raise funds for this year's display. "I have big plans, but need some help with funding. I've only done the $ ask once before and you all were so great. Hope you can help me again and when things go up know that you were a part of the Halloween madness!!"

Warshauer's other GoFundMe crowdsourcing campaign was in 2021

, when he spent roughly $1,000 to procure the skeletons he used as the "insurrectionists" scaling 8-foot-high walls to reach a replica of the U.S. Capitol building. As of Sunday evening he had raised $1,020 of the $1,500 goal.
Butchers and Bakers – just over the West Hartford line in the Exchange in Farmington – will be hosting its first ever chef dinner on July 19. Four chefs, including West Hartford resident Zach Shuman (executive chef of Butchers and Bakers) and Zephyr's Street Pizza owner Dante Cistulli – will be collaborating for the four-course meal. Details can be found below.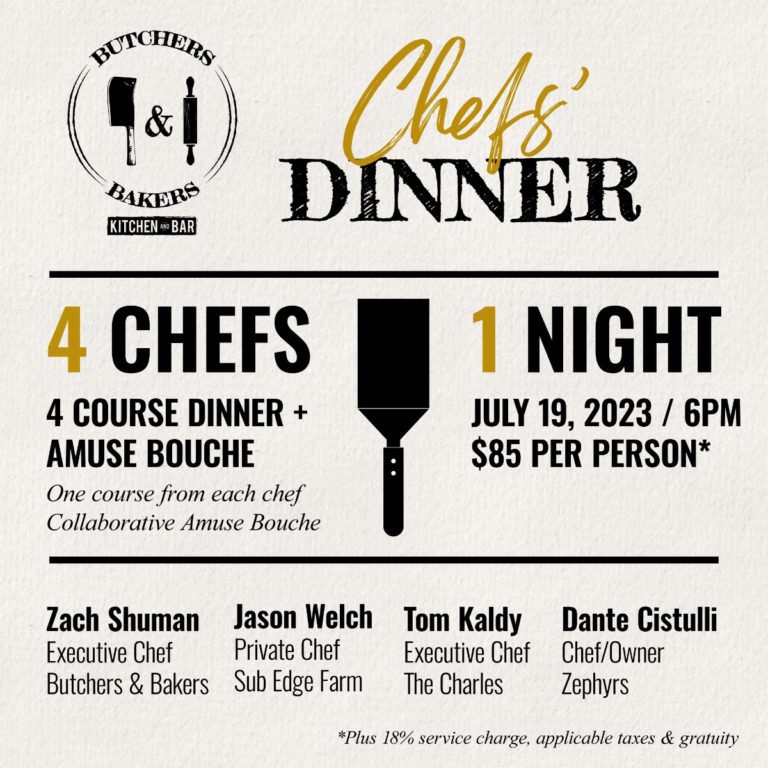 John LaBelle, from West Hartford, was one of more than 160 guests and golfers who came out to support of Big Brothers Big Sisters of Connecticut at the youth mentoring organization's Annual Golf Classic, held recently at the Golf Club of Avon. The fundraising event consisted of a day of world-class golf on one of the state's finest courses followed by an evening program with a delicious dinner, motivational speakers, and several exciting raffle items. John's company, the Hudson Insurance Group, was a Bronze Sponsor of the yearly tournament. Funds raised will support existing mentoring match relationships and will create new relationships between state children in need and caring adult mentors, who help the children reach their highest potential. Learn more about Big Brothers Big Sisters at: www.ctbigs.org. Seated from left in the photo below are, Ryan Eastman of Avon, Director of Inland Marine at Hudson; and Candace Chieppo from Wallingford, Assistant Director of Inland Marine at Hudson. Standing from left, West Hartford's John LaBelle, Regional Underwriting Manager at Hudson; Lauren Cutro Berry, from Canton, Inland Marine Senior Vice President at Hudson; and Matt Deneen, also from Canton, Hudson Pro Senior Vice President.
It's not in West Hartford, but anyone who drives on I-84 will certainly see and have a chance to appreciate New England's tallest mural, which was unveiled Thursday by the Greater Hartford Arts Council (GHAC) at an event attended by Gov. Ned Lamont, Lt. Gov. Susan Bysiewicz, Sen. Richard Blumenthal, and Hartford Mayor Luke Bronin. "Reawakening Wonder" reaches 170 feet, 18 stories high, and is a true beacon of hope and wonder, GHAC said in a news release. "Projects like this help to advance the visibility of art in Hartford while supporting the creative economy. The mural is a part of the Hartford Creates program, a collaboration between the Arts Council and the City of Hartford. Additional support from Shelbourne and the Roberts Foundation helped to make this work of art possible." Michael Rice was the artist who created the mural, one of many murals throughout the region commissioned through RiseUp for Arts. "Public art is not just a form of artistic expression, it's a powerful tool for community engagement and social change. It brings people together, sparks conversations, and creates a sense of pride and identity in our city. For local artists, it's an opportunity to showcase their talent, make a living and make a lasting impact on their community. Let's continue to invest in public art and build a more vibrant and connected Hartford!" said Rev. Dr. Shelley Best, CEO of the Greater Hartford Arts Council, in a statement. "When I look at the mural, I see a local 10-year-old child named Sam, whose soul is magical and radiates with a glow of innocence and curiosity. My hope is that this wall will help reawaken the hibernating inner child within each of us, for we can all learn a lot from Sam. I know I have," Rice said.
Remember, if you have any business news to share, add it in the comments section below or email Ronni Newton at [email protected].
Like what you see here? Click here to subscribe to We-Ha's newsletter so you'll always be in the know about what's happening in West Hartford! Click the blue button below to become a supporter of We-Ha.com and our efforts to continue producing quality journalism.