A round-up of openings, closings, and other news about West Hartford businesses. 
Business Buzz is sponsored by NBT Bank, and we are very thankful for their support!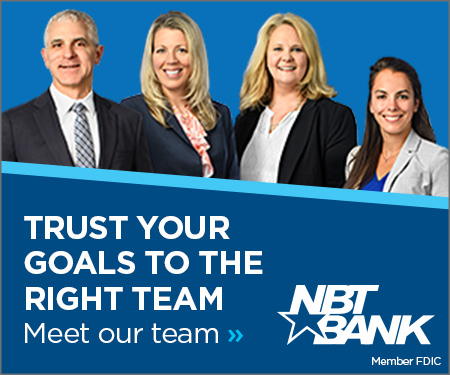 By Ronni Newton
It's hard to believe that it's been 22 years since 9/11.
In the days that followed I worried a lot about the future of our society. As I do every year I'll re-read the essay I wrote in September 2001 as a way to ensure that I will never forget how I felt that day, how most people in this country felt. It was a time when we as Americans first realized that unimaginable terror could affect every one of us.
The recent weather is nothing like it was on Sept. 11, 2001, with crisp mornings following by sunny, warm afternoons. We have really had some awful weather lately – the past few days in particular. This was the week our coverage of high school sports was set to resume, but Mother Nature had other plans. Reporter Paul Palmer was set to cover a soccer game on Thursday, but the extreme heat led to an early closing for the schools and with that the cancellation of after-school activities. On Friday, Paul arrived to cover the Conard vs. Middletown football game – which was ultimately suspended after the first quarter when the thunderstorms kept on coming. He returned to Conard on Saturday – the game was supposed to resume at 6 p.m. – and if you were in town last night you know how that turned out. Paul has Hall field hockey on his schedule tonight, and I've got my fingers crossed.
I was actually out of town Thursday night through mid-day Saturday, attending the wedding of Ted's first cousin's son in Newport – where it was equally hot and humid, but thankfully didn't rain. I'm sure when they planned a September wedding they weren't worried about the lack of air conditioning in the church, and with 250 sitting shoulder-to-shoulder late Friday afternoon it was quite steamy in there. The reception was at the Navy War College Officers Club – which had some really cool views of the Claiborne Pell Newport Bridge. The many Newtons in attendance felt very welcome by the light-up sign the bride's father made for the event!
We had a bit of time to explore Newport in between wedding-related events, and of course we went out to eat a few times. We enjoyed lunch on Friday at Pasta Beach with my brother- and sister-in-law, and post-wedding Saturday morning a hearty breakfast at Newport Creamery, accompanied by plenty of coffee, was just the thing.
We had tickets to the evening session of the Real Ale Harvest Festival at the Noah Webster House, and returned home from Newport in plenty of time thinking that it might rain at the tail end of the 6-9 p.m. event. But … after waiting it out at our house long enough to watch Coco Gauff win the US Open, we thought the rain was letting up and our group walked up to the Noah Webster House, arriving as the heavens opened up yet again. Despite the torrents of rain we had a fun (definitely unforgettable) time, sampled some great and rather unique brews, and enjoyed dinner (eaten inside, where it was dry even if we weren't) from the Salt & Pepper and Hot Taco Street Kitchen food trucks.
We've had a number of articles that have inspired comments lately, which is great, but after all this time we are still getting people trying to post comments without providing their full names. A few didn't even seem to use their first name. I can see the email addresses in the back end of the site and email all who attempt to comment, and when a few of the emails were returned as undeliverable (because they came from fake email addresses), those were immediately deleted. One person provided their full name in response to my request and I posted their comment. The others have been informed that theirs will be deleted from the queue if I don't hear back within a week.
If you're looking for news about West Hartford in print please note that many stories from We-Ha.com, as well as other local news, is published in the twice-monthly issues of the West Hartford Press.
If you have information to share about local businesses, please provide details in the comments or email Ronni Newton at [email protected].
**************************************************
Here's this week's Buzz:
The Park Road neighborhood welcomed Honest Beauty just a few weeks ago. Located in the former Pires Jewelers space at 258 Park Road, owner and Cristina Palmeri said she was very excited to relocate her business from Manchester to her hometown of West Hartford – walking distance of her home. Palmeri, who is a licensed esthetician, said the evolution of her career began with her own challenging case of acne as a high schooler. Even after visiting with a dermatologist and a regime of medication, nothing was resolving it, so Palmeri started researching solutions and found that many products available only in Asia – primarily Korea and Japan – had exceptional effects on improving her skin. Treating acne (from low grade to severe cases) is now her specialty, and Honest Beauty also sells the products that have passed Palmeri's tests. "I think acne is a really big concern. I struggled with acne all my life," she said, and it can lead to self-esteem issues and exacerbate depression. She started a business while in college selling the products that worked for her. "I want people to know there are ways to treat acne without going to a dermatologist," she said. Honest Beauty also offers other skincare services including facials, peels, and microdermabrasion, and she can recommend products for those looking to start a new routine tailored to their skin type. Brow and lash artist Stella Araujo will be joining the business later this month. "Stella has been licensed and certified in Brazil and the United States, and worked alongside women who have completely changed and influenced the beauty industry in both countries. I am very honored to have a talented artist like Stella to work alongside me to ensure my clients have an amazing experience," Palmeri said. Clients can book online, and walk-ins are also welcome.
The barricade just went up for Francesca's, which will be opening another location at Westfarms this fall. Francesca's will be located on the lower level, Nordstrom wing, in the former Everything But Water space. "We welcome Francesca's to our line up of exciting fashion brands our shoppers have come to love at Westfarms. Their free-spirited fashion and lifestyle products are the perfect complement to the choices for the fall fashion and holiday wear seasons," said Westfarms spokesperson Amanda Sirica. Everything But Water has closed temporarily, but is relocating within Westfarms and will be reopening in November, the corporate website states.
I can't officially confirm the opening date (and didn't want to drive over to Westfarms to take a photo of the exterior during a monsoon), but this sponsored ad from Arhaus appeared in my social media feed on Saturday night. More details to come!
Congratulations to Studio 310 (310 Newington Road) on their official ribbon cutting with the West Hartford Chamber of Commerce and town officials on Friday, an event that also included the official unveiling of a new mural from the RiseUp Group. At the ribbon cutting, Deb Polun and Alberto Cortes spoke on behalf of Town Council; Sara Kennedy and Dave Pranav spoke on behalf of Studio 310; and Matt Conway spoke on behalf of RiseUp.  The celebration included catering from Zohara and the Green Teahouse, and demo classes from the fitness instructors.
Connecticut Farm to Chef Week began on Sept. 9 and runs through Sept. 16. It's "a celebration of the state's vibrant agricultural community and the chefs who use local ingredients to create delicious and sustainable dishes," states a news release from Connecticut Grown. "Farm to Chef Week is an annual occurrence to highlight these chefs and the relationships they've built with local farmers, but don't stop supporting them when the week ends!" The West Hartford restaurants on the list of those that consistently feature locally grown products are: Àvert Brasserie, Hartford Baking Company, Max Restaurant Group, Treva, Zephyr's Street Pizza, and Zohara Mediterranean Kitchen. The complete statewide list can be found here.
Congratulations to JoAnn H. Price of West Hartford, co-founder and managing partner of Fairview Capital Partners of West Hartford, announced last week by the Small Business Administration (SBA) is one of 14 members named to the newly established federal Investment Capital Advisory Committee (ICAC). Formed to increase small businesses and startups' access to investment capital, the ICAC consists of members with diverse perspectives, experiences, and occupational backgrounds in and related to the U.S. private investment industry. "The launch of SBA's inaugural Investment Capital Advisory Committee with its distinguished membership will serve as a critical resource to the Biden-Harris Administration as we strengthen our policies and programs to foster a more inclusive investment ecosystem," said Administrator Isabella Casillas Guzman in a statement. "ICAC's insights and recommendations will help the SBA expand access to investment capital, increase public awareness of SBA resources, and identify and fill capital gaps facing small businesses and the fund managers seeking to support them." Price commented, "SBA programs, including the Small Business Investment Companies (SBICs), are hallmark examples of successful private-public partnerships and engines for business growth across the country. It's an honor to be selected to serve on this committee with so many incredible leaders. Together, we can continue to leverage the power of investing to build wealth, strengthen communities, and bring greater access to capital for entrepreneurs and small businesses nationwide." SBA Connecticut District Director Catherine Marx added, "I am pleased that JoAnn Price has joined this important federal advisory committee, who's main objective is to promote, expand, and strengthen the ecosystem of private funds financing U.S. small businesses and startups, to fund entrepreneurs and small business owners from traditionally underserved communities."
Congratulations to West Hartford native Aidan Levy, a 2004 graduate of Hall High School, who has won a 2023 American Book Award for his biography "Saxophone Colossus: The Life and Music of Sonny Rollins," published by Hachette Books. The American Book Awards are presented annually by the Before Columbus Foundation, which recognizes outstanding literary achievement from the entire spectrum of America's diverse literary community. This year's 15 recipients include Maxine Hong Kingston for a lifetime achievement award. Based on more than 200 interviews with Sonny Rollins himself, family members, friends, and collaborators, as well as Rollins' extensive personal archive, "Saxophone Colossus" is the comprehensive portrait of the legendary saxophonist and composer, civil rights activist and environmentalist. A child of the Harlem Renaissance, Rollins's precocious talent landed him on the bandstand and in the recording studio with jazz greats Bud Powell, Thelonious Monk, Charlie Parker, Miles Davis, and Dizzy Gillespie, or playing opposite Billie Holiday. Yet his meteoric rise was not without its challenges. He served two sentences on Rikers Island and won his battle with heroin addiction. His story – innovative, unpredictable, and larger than life – is the story of jazz itself. Part oral history told in the musicians' own words, part chronicle of one man's quest for social justice and spiritual enlightenment, this book is the definitive biography of one of the most enduring and influential artists in jazz and American history. Levy is also the author of "Dirty Blvd.: The Life and Music of Lou Reed," and the editor of "Patti Smith on Patti Smith: Interviews and Encounters." His Rollins book was named Biography/Autobiography of the Year by the Jazz Journalists Association earlier this summer, along with Levy receiving its annual award for Excellence in Writing. He is currently a lecturer at Columbia University in the Department of English and Comparative Literature. He lives with his wife and children in Lancaster, Pennsylvania.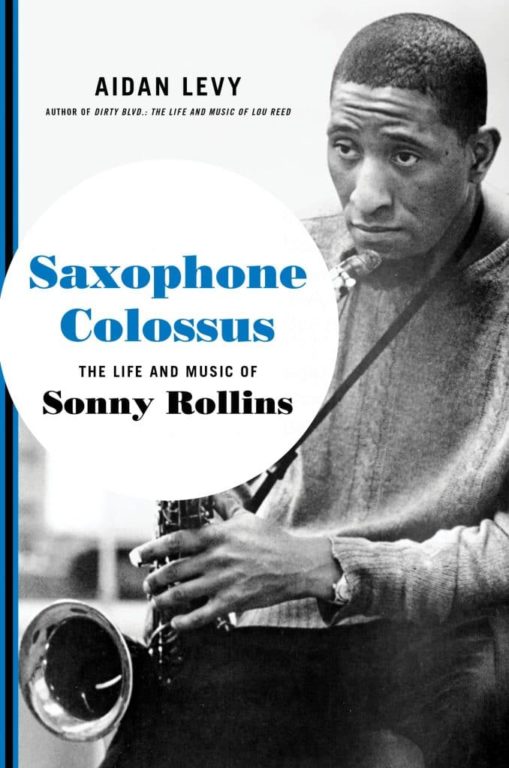 Orthopedic Associates of Hartford announced last week that the practice has welcomed West Hartford resident, shoulder and elbow specialist Jeffrey Olson, MD. He is an orthopedic surgeon specializing in complex reconstructive and arthroscopic shoulder and elbow surgery. His clinical interests include primary and revision shoulder replacement, rotator cuff disease, shoulder instability, scapulothoracic disorders and  tendon transfers, fractures, and sports-related conditions and procedures such as Tommy John surgery. "As a shoulder and elbow specialist, I treat all conditions of the shoulder and elbow from arthritis and rotator cuff tears to fractures and sports-related injuries. I have a specific interest in shoulder replacement surgery for arthritis and I use cutting-edge technology such as 3D preoperative planning software to better visualize the patient's surgical anatomy and pathology before surgery and to execute complex surgery at a high level using patient-specific implants," said Olson. Dr. Olson grew up in Massachusetts where he attended the College of the Holy Cross in Worcester, MA, and graduated cum laude with a degree in Biology. He earned his medical degree from Case Western Reserve University School of Medicine in Cleveland, OH where he was inducted into the Alpha Omega Alpha Honors Society. Following graduation, he completed his orthopedic surgery training at the Harvard Combined Orthopedic Residency Program, where he was elected administrative chief resident in his final year. Following residency, he went on to complete a one-year fellowship specializing in Shoulder and Elbow Reconstructive Surgery at the Washington University in St. Louis, MO. Dr. Olson is an active member of the American Academy of Orthopedic Surgeons, the American Shoulder and Elbow Society, and the Orthopedic Trauma Association. He has published numerous peer-reviewed articles and has presented his work at national orthopedic meetings. He reviews manuscripts for publication in the journals Arthroscopy and the Journal of Shoulder and Elbow Surgery. Dr. Olson is seeing patients in the Enfield, Hartford, Manchester, Plainville and Rocky Hill locations.
The West Hartford Food Pantry is once again part of Stop & Shop's "Blooming' 4 Good" program, and throughout th month of September will receive $1 from every specially marked $10.99 "Bloomin' 4 Good" bouquet sold at the Elmwood Stop & Shop Store, 176 Newington Road. The Food Pantry is also low on some staples, so if you can please keep them in mind when you are grocery shopping.

YHB Investment Advisors, Inc. has announced that they are excited to welcome two new employees to their West Hartford Center-based office. Ryan Coursey, who grew up in West Hartford, graduated from Bentley University in 2017 with a BS in Finance. Prior to joining YHB, Co0ursey worked as an associate at Partners Capital Investment Group, where he helped manage investment portfolios for endowments, foundations, senior investment professionals, and family offices in North America. Most recently, Coursey worked in business development at Stavvy, a Boston based tech start-up. Jared Madden previously worked as an actuary at Empower. Prior to Empower purchasing Prudential's Full-Service Retirement businesses, Madden began his career at Prudential by working in various actuarial roles related to Prudential's retirement businesses. Before joining Prudential's actuary program, Madden worked in research at LIMRA.  He is a graduate of BYU with a degree in actuarial science. He and his wife live in East Granby with their two children.
Remember, if you have any business news to share, add it in the comments section below or email Ronni Newton at [email protected].
Like what you see here? Click here to subscribe to We-Ha's newsletter so you'll always be in the know about what's happening in West Hartford! Click the blue button below to become a supporter of We-Ha.com and our efforts to continue producing quality journalism.