A round-up of openings, closings, and other news about West Hartford businesses. 
Business Buzz is sponsored by NBT Bank, and we are very thankful for their support!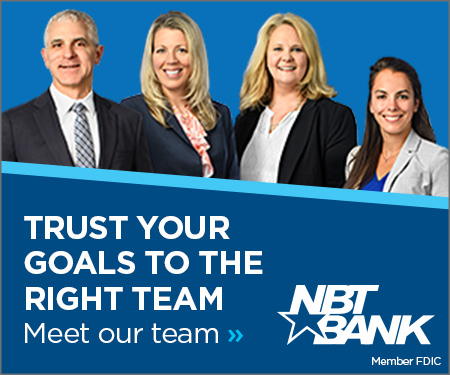 By Ronni Newton
"Heading out to San Francisco. For the Labor Day weekend show. I got my Hush Puppies on. I guess I was never meant for glitter rock 'n' roll. And honey, I didn't know that I'd be missing' you so …"
I'm going to miss Jimmy Buffett.
"Come Monday" is a song I often start humming (OK, actually singing quite loudly when there is no one are not too many people around) as my Labor Day weekend anthem, along with Don Henley's "The Boys of Summer" – the latter of which I usually quote in my Labor Day edition of this column. I'll be the first to admit that I am extraordinarily challenged when it comes to pop culture, and while I am familiar with and appreciate a wide variety of music – my dad was a musician who played in the Catskills during his late high school and college days and led a "Big Band" until the late 1960s – I can't often tell you who sings a particular song (you definitely don't want me on your trivia team). Jimmy Buffett, however, is one of the few artists whose music I know very well and whom I have seen in concert multiple times – including with Ted at Carmichael Auditorium at UNC in the fall of 1982 when we had been dating for just about six months. During my years living in the DC area I also saw him several times at Merriweather Post Pavilion in Columbia, MD – the first time was a show with Bonnie Raitt (thanks, Google) in July 1982 that I attended with my Capitol Hill intern friends.
Jimmy Buffett was a key part of the soundtrack to my college years and long drives from North Carolina – and later from Virginia – to visit our families in Connecticut. It's music our kids also grew to appreciate while growing up as the soundtrack (interspersed with a few B-52s songs) of noisy friend-filled backyard barbecues. I'm playing Buffett as I write this ("Boat Drinks" is reminding me of a much-appreciated surprise escape Ted planned during a very cold winter when the kids were young and I was ready to shoot six holes in my freezer) and will be listening all this weekend for sure – as I make my usual toast to wearing white pants, shunning pumpkin spice, and holding onto summer until the very last moment (Sept. 23, 2:50 a.m.).
Last week was back-to-school week for West Hartford Public Schools, and I covered convocation on Monday and visited Smith STEM as the students arrived on Wednesday morning.
We also went to the UConn vs. NC State football game on Thursday night (fun, even if not a win) – "Champ's" first college football game! He wore some baby-sized noise-canceling headphones along with a UConn jersey and football socks, and made it well past halftime before deciding he had enough. (No babies were harmed in the taking of the below photo.)
I ran 10 miles Saturday morning with the Fleet Feet training group (that first double-digit distance is always intimidating but I enjoyed making a new running friend who I ran with the entire way – and was happy that I felt really good afterwards), and Ted and I had a delicious dinner on the patio at Arugula on Saturday night.
Don't forget that trash and recycling pick-up is delayed this week (it's an "A" week). Town Hall, the Yard Waste and Recycling Center, libraries, and the town's senior centers are also closed for Labor Day (as are schools), and the town has advised that Veterans Rink will be closed through Sept. 9 for maintenance.
If you're looking for news about West Hartford in print please note that many stories from We-Ha.com, as well as other local news, is published in the twice-monthly issues of the West Hartford Press.
If you have information to share about local businesses, please provide details in the comments or email Ronni Newton at [email protected].
**************************************************
Here's this week's Buzz:
Flora – which opened six years ago on the second floor of the American Legion building at 45 Raymond Road in Blue Back Square – is in the process of transforming to "Birdie Lounge by Rooster Company," owner KC Ward shared with me last week. "It's a concept I've been holding onto for a while," he said, noting that while he loves Flora's primarily plant-based concept – which he hopes to ultimately revive in another location – he thinks the space in Blue Back Square has more potential as a different concept. Ward, a West Hartford native who is also chef/owner of the highly-successful Rooster Co. in Newington, plans to expand on what works at Rooster Co., adding "lots of exciting cocktails" created by bartender Chelsea who is skilled at incorporating fresh, seasonal products, with music played on vinyl records as the backdrop. Chicken will be at the core of the menu, with wings, pork belly, and similar salads and entrees as those served at Rooster Co. (including the Bucatini meatballs). "It's not rocket science that good food can be found if you source it locally," he said, and he believes the music – which will come from two record players to be located in what is currently the juice bar area – will add another depth to the concept's new identity. "So much fidelity has been compressed for digital files, and you can find so much more on records," he said. Some of the Flora favorites will also remain on the menu, including the wheat part, buffalo cauliflower, gado gado salad, artichoke crab cakes, and Buddha bowl, will remain on the menu. "I still do feel that the area wants some plant-based," Ward said. The "bones" of the space will remain unchanged, but transition is already underway – the carpeting has been redone and booths are being installed, along with new lighting and other changes to the decor – and Ward shared the renderings of the new logo that will be on the signage and awnings. After the transition is complete, Flora gift cards and loyalty points will continue to be honored at Birdie Lounge, as well as at Rooster Co., Ward said. In a letter to staff, Ward said the team "has served its mission of providing great food and drink to our local community. Flora came from the vision of constant growth opportunities and from this organizational introspection we know how to do that even better. Everyone, everything, and every place has its own potential." He has pledged "the same core values of customer service, integrity of products, and positive team vibes" will continue at Birdie Lounge. For continued updates, visit roostercompany.net. "The hours of service will extend slightly and we hope to see lots of new customer faces," Ward said.
Congratulations to Aurora Women & Girls Foundation – which hosted a ribbon cutting with the Chamber of Commerce and town officials on Tuesday morning at their new office space at 312 Park Road. Pre-pandemic the organization had office space on the campus of the University of Saint Joseph in West Hartford, and then for a few years all worked remotely before opening the new office earlier this year. "We are loving being in the office on Park Road," said Executive Director Jennifer Steadman. Aurora Foundation "serves as a catalyst for positive change in the lives of women and girls in Greater Hartford, with the intended effect of unlocking the potential of their families and surrounding communities," the organization's website states, and Steadman said that they plan to triple their grant-making this year. Many of the grants focus on promoting college success, and roughly 260 women per year participate in programs they fund, Steadman said. They also support "incubator" programs for women and girls, and fund programs such as Dress for Success, Dignity Grows, a campus program for Latino women at UConn's Hartford campus, and a Hartford Public Library program that assists English language learners attend college.
Essential Health Natural Foods Market will be vacating 74 Park Road – "soon" is what they are saying – and moving to 266 Prospect Avenue, but in the meantime they are still there and have been building up their online ordering capabilities. To access, click here. Orders can be picked up at 74 Park Road, and the store remains open to customers as well.
While I have not been able to obtain many details, the space at 74 Park Road has already been leased to a new tenant and Cafe 27 will be opening there. Based on what I have been told by a source, Cafe 27 will be a coffee shop that will also serve sandwiches and salads. Much more detail to come as soon as possible.
It seems like suddenly there has been tremendous progress on the construction of The Byline at 920-924 Farmington Avenue. I'm not sure when it's going to be completed, but there is a remarkable change since these aerial photos were taken in mid-July! The Byline is being developed by Brian Zelman, Avner Krohn, and Richard and Zach Korris. The mixed-use development will include 48 apartments, and 10,000 square feet of commercial space on the ground floor. Two of the units will be deed-restricted as affordable housing for those earning 80% of the area mean income (AMI).
Congratulations to Jerry's Artarama (1109 New Britain Avenue), which is celebrating their 30th anniversary, and will be hosting an art exhibition of the works of 30 artists. The celebration will be on Saturday, Sept. 23, from 6-8 p.m. at the store. Three jurors (Maggie Nowinski, Jenni Friedman, and Power Boothe) selected the works to be exhibited, and which includes the piece below by Nancy Tommasini. For more information, visit the Jerry's Artarama website.
Through the end of September, Ten Thousand Villages (967C Farmington Avenue in West Hartford Center) is holding a soap drive through the sale of Be Still Soaps to benefit the nonprofit Gifts of Love, and organization based in Avon and Hartford that helps meet the basic needs of individuals and families in the Greater Hartford area experiencing a short-term financial crisis so they can return to self-sufficiency. Be Still Soaps are crafted in Bangladesh by the artisans of Sacred Mark, a workshop of Prokritee, a fair-trade partner of Ten Thousand Villages since 1986.
Congratulations to West Hartford-based logistics provider Pro Courier (25 Hurlbut Street), which has been named a member of Inc. 5000's class of 2023 – their second year in a row being named to Inc. 5000! According to a news release, Inc. 5000 lists the 5,000 fastest-growing private companies in the U.S., based on the percentage of revenue growth over the last the last three years.  The members of the Inc 5000 are among the 0.07% of companies in terms of growth. For ProCourier and all of those on the list, it is a milestone of entrepreneurial success. The list is published online here. "We are proud to have made the 2023 Inc. 5000 list for the second year in a row. Our growth has been made possible by the best employees in the business and the support of our loyal clients," ProCourier President Michael Gualtieri said in the news release." Inc. describes the 5000 Class of 2023 Inc. 5000 this way: "Nowhere else will you find a list of companies with a greater impact on the U.S. economy," pointing to their impact on the economy: $358 billion in 2022 revenue and 1,187,266 jobs created. Gualtieri, previously the owner of Connecticut Courier, which earned a spot in the Inc. 500 in 1993, formed ProCourier in 1997. A recognized industry leader since 1980, Gualtieri was inducted into the Customized Logistics & Delivery Association's Hall of Fame in 2014.  He served as the association's president in from 2008 to 2010. ProCourier will celebrate its 25th anniversary this October.
Speaking of anniversaries, Happy Anniversary to us! We officially launched We-Ha.com on the Tuesday after Labor Day in 2014, and since then have had a staggering 20 million-plus page views based on data from Google Analytics! Our readership continues to grow each year, and I'm so proud of the work we have done over the past nine years. Thank you to all of our readers – and our advertisers – for their support!
Connecticut Foodshare is part of a multi-state food drive next Saturday, Sept. 9, with hundreds of volunteers who will be at Stop & Shop locations throughout the trip-state area. "The Feeding Our Families campaign helps us to meet the needs of the nearly 400,000 individuals in Connecticut facing

food

insecurity," Jason Jakubowski, President & CEO, said in a news release. "Last year's campaign helped us to distribute around 40 million meals through our network of partners around the state- and we know that this year's drive will have an even greater impact. We're so grateful to our friends at Stop & Shop and their customers, NBC and Telemundo for all they do to support Connecticut

Foodshare

each and every day." Requested donations include non-perishable food and personal hygiene items, including frequently requested items like baby diapers, canned proteins, soups and vegetables, dried beans, fruit, herbs, and peanut butter.
I get a lot of "interesting" news releases every day, and thankfully (I think) West Hartford did not make it on either the list of places of either the "Best Cities to Survive a Zombie Apocalypse" nor was West Hartford listed among the "Worst Cities to Survive a Zombie Apocalypse." For the record, Houston, Texas, which has the most number of hunting gear stores, ammunition stores, airports/helipads, and ports and marinas, is the best, while Miramar, Florida, is the worst (not sure why). The list was produced by Lawn Love, in honor of the new spin-off to the "Walking Dead" which premieres Sept. 10.
ICYMI, last week I took a deep dive into the revised plans that were submitted by West Hartford 1 LLC to the Design Review Advisory Committee (DRAC) for the Oakwood Park development on the former UConn campus. The DRAC meeting ended up being postponed (unrelated to this submission) and is being rescheduled for another date in September according to Town Planner Todd Dumais, and the Town Plan & Zoning Commission meeting this coming Thursday will include only a discussion of the requested change to the wetlands map, not the possible impact of the development on wetlands (that will happen likely in October). To read the complete story, click here.
Following the Aurora Foundation ribbon cutting I joined Comptroller Sean Scanlon, Mayor Shari Cantor, Town Manager Rick Ledwith, Economic Development Coordinator Kristen Gorski, and others on a walking tour of some Park Road businesses. Click here for details.
Remember, if you have any business news to share, add it in the comments section below or email Ronni Newton at [email protected].
Like what you see here? Click here to subscribe to We-Ha's newsletter so you'll always be in the know about what's happening in West Hartford! Click the blue button below to become a supporter of We-Ha.com and our efforts to continue producing quality journalism.