A round-up of openings, closings, and other news about West Hartford businesses.
By Ronni Newton
Happy Father's Day to all of the dads out there! I hope you were able to enjoy the summer weather and were able to spend the day with family.
And happy beginning of summer as well!
The kids and I took Ted out for a mid-day beer Sunday at New Park Brewing – a great IPA to celebrate Father's Day, along with some delicious food from Fork in the Road.
I don't usually report on elementary school and middle school graduations, but after seeing the signs and banners up at Webster Hill (around the corner from our house) Ted decided it would be fun to bike to all of the West Hartford elementary schools to take photos of any signs/banners honoring the fifth graders. I am very thankful to him for this great photo project – part of a 20-mile bike ride completed on a blazing hot Father's Day afternoon! Please note that it was completely his idea to do this, and not me asking my husband to do something on a day where he should have been lying in the hammock.
On Saturday I did my annual "run to the roses" in Elizabeth Park. I went with just one other person this year, and we brought our masks so we could walk through the Rose Garden which is absolutely spectacular!
I took a look back at the column I wrote on Father's Day last year, read my statement that since school was out for summer the craziness of events should subside. Really what a difference a year makes.
While this spring has been crazy for me from a news perspective, it hasn't exactly been jam-packed with events until the past few weeks when there have been protests, graduation car parades, business re-openings, and new business openings (Arethusa Farm Dairy) to cover. On Friday morning I reported on the joyous release from Gaylord Specialty Healthcare of West Hartford resident Peter Baldwin, who had recovered after being on a ventilator due to COVID-19. His singing of "The Impossible Dream" was one of the most heart-warming experiences ever!
I've been in the Center quite a bit lately. I know it's hot, people, and wearing a mask isn't much fun, but please don't ruin things for the rest of us. Your wearing of a mask is protecting others, just like my wearing of a mask is protecting you. We all need to support one another. The graphic below has just been released by the town.
Look for coverage of both Conard and Hall graduations this week, as well reporting on a Town Council Special Advisory Committee meeting Monday night and regular Town Council meeting on Tuesday night.
I do hope that people can move on to the business of enjoying summertime, and I hope that the evolution of our "new normal" continues in a positive direction.
Please continue to support our local businesses, and please wear your masks if you are in public places, and stay safe and healthy.
If you have information about businesses changing their operations due to COVID-19, or doing something worth sharing, please provide that information in the comments or email Ronni Newton at [email protected].
Here's this week's Buzz: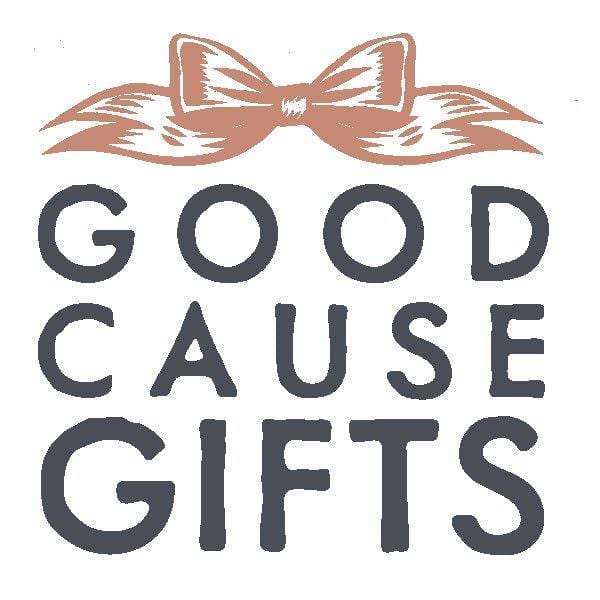 There is some great news about a new retail business coming to the Center – a business with a wonderful mission! Good Cause Gifts, a division of West Hartford-based Futures Inc., will bring their collection of women's clothing, accessories,

baby, greeting cards and home décor to a new location at 971 Farmington Ave. in West Hartford Center. 

Good Cause Gifts and Nutmeg State Financial Credit Union have partnered to share Nutmeg State Financial Credit Union's existing space. Good Cause Gifts will be set up in the front section and Nutmeg Federal Credit Union will still have a customer center and ATM in the rear of the space. Good Cause Gifts has established locations in Berlin and at the Hospital for Special Care in New Britain as well as an online shop and believes West Hartford is the perfect next location for their expansion. "Our story began in 2009 when a dedicated group of parents from Berlin, CT, sought ways for their family members with disabilities to become a more integral part of their community," Futures Inc. said in a news release. "Good Cause Gifts is a non-profit social enterprise within Futures Inc., a non-profit organization dedicated to advocating for the value, inclusion and acceptance of individuals with disabilities so they can reach their full potential in the classroom, at work and within their community. Today, Good Cause Gifts employs over 20 individuals with disabilities as sales associates across each of our locations. Sales associates earn competitive wages while learning the skills necessary for employment in retail settings. Good Cause Gifts is excited to become a part of the West Hartford Center retail community!" More information about the organization can be found on the Futures Inc. website or the Good Cause Gifts website, where online purchases can also be made.
Stop & Shop has introduced same day curbside pick-up of online orders at select stores – including the West Hartford stores at

176 Newington Rd. and 

1235 Farmington Ave. as well as the Windsor store. According to a spokesperson from Stop & Shop, "The new offering provides local customers with a faster and more convenient way to shop with pick-up available in as little as four hours. Customers can now place an order on Peapod.com, head to the store, and have a Stop & Shop associate load their groceries right into their car." Customers are asked to open their trunk or door for the associates and to wear masks and limit the number of people in the vehicle when the orders are being picked up. To use the service, customers can visit www.peapod.com and select "Pick-up" at either of the West Hartford addresses. Customers can then head to the store at their chosen pick-up time, park in a designated pick-up spot, then call a phone number to let the store team know they have arrived. Stop & Shop team members will then deliver their order right to their car. "We're thrilled to have our community members experience the convenience of same-day pickup while ensuring social distancing and safety practices remain in effect at our stores," Beth Young, district director, Stop & Shop said in a news release. "We're hoping to make shopping as stress free as possible right now, when there is so much happening around us." For more information on the new service or to schedule an  online pick-up, visit www.peapod.com.
There has been quite a demand for lawn signs this spring, and West Hartford's own Cricket Press has been busy! Printers are an essential business and remained open throughout the pandemic, and Cricket Press – a longtime family business now run by Greg Confessore – has been the go-to source for "congratulations" signs for middle and elementary school graduations as well as for many other occasions and with other messages. Cricket Press' Black Lives Matter signs are very much in demand right now. For more information, visit their website.
Congratulations to West Hartford resident Matt Chesky, who has been named to the Board of Directors of Make-A-Wish Connecticut warmly and proudly welcomes Matt Chesky to its Board of Directors. Chesky is the president & COO of Insuritas, a leading insurtech company headquartered in East Windsor that builds and operates virtual insurance agencies for banks and credit unions around the country. Chesky has held several executive positions since joining Insuritas in 2012, and has led the company's transformation from a small, privately held start-up to one of the region's fastest growing employers and one of the 50 largest personal lines insurance agencies in the country. Chesky was recognized as a member of both the Hartford Business Journal and Connecticut Magazine's "Forty Under 40" classes in 2018. He is a frequent speaker and is widely recognized as a thought leader in the banking and insurance industries. A lifelong New England resident, Chesky grew up in Holyoke, MA, and attended Deerfield Academy in South Deerfield before moving to New Haven to attend Yale University. At Yale he completed his B.A. in Economics and competed on the Men's Varsity Soccer team as a goalkeeper. After graduating from Yale, Chesky moved to West Hartford, CT, and has been an active member of the community, including as a participant in some of the region's young professional networks, such as serving on the Board of Directors of FLOW (Future Leaders of West Hartford). A believer in giving back, he has also volunteered as a youth soccer coach in West Hartford, where he resides with his German Shepherd, Ridgway. "We are thrilled to have Matt join our team," exclaims Make-A-Wish Connecticut President and CEO Pam Keough. "His expertise in banking and insurance, coupled with his experience as a young professional, will be invaluable to helping us grow revenue and raise awareness among the next generation in support of our mission to grant life-changing wishes to children with critical illnesses across the state."
ICYMI, Arethusa Farm Dairy is now open at 975 Farmington Ave., in a portion of the former Toy Chest Store. We had a cheese tasting before our Father's Day dinner Sunday night (the three we tried were all wonderful), and I'm not sure I can ever use any other type of butter again. The complete story and photos can be found here.
We are now in Phase 2 of Reopen Connecticut, and more businesses are reopening every day. Here's what some of our local businesses had to say.
Now that 95% of the economy is back open, We-Ha.com can't keep up the list of open and closed businesses because it's far too extensive. We do welcome any businesses that have just reopened or have announced plans to reopen to share their information in the comments below.
Remember, if you have any business news to share, add it in the comments section below or email Ronni Newton at [email protected].
Like what you see here? Click here to subscribe to We-Ha's newsletter so you'll always be in the know about what's happening in West Hartford! Click the blue button below to become a supporter of We-Ha.com and our efforts to continue producing quality journalism.