We-Ha.com welcomes Letters to the Editor from the public. Please provide your name and town, as well as your phone number at the end of the letter. Phone numbers will not be published but are required in case verification is needed. Please submit letters to [email protected].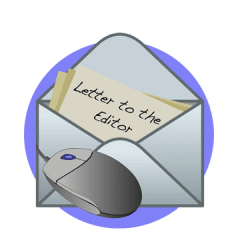 To all West Hartford residents:
If you are a mom, dad, grandparent, aunt, uncle, pet owner, if you care about our drinking water, your health, the environment, or the safety of your yard, you must read this message: synthetic lawn pesticides (includes herbicides, fungicides and insecticides) and fertilizers are causing you – and especially your children and pets – harm. Words like ADHD, allergies, asthma, and cancer should be flashing through your mind right now.
This is a wild concept, for sure. After all, these products are available everywhere – garden centers, hardware stores, even grocery stores. You might be shocked to learn that these products are only tested by the companies that manufacture them, they are not tested as they are used (usually with a synthetic fertilizer, aka "weed and feed"), they are not tested for their effects as they breakdown in our soil, and only the active ingredients are tested while the inert ingredients are not. Inert ingredients make up over 90% of these products and can be even more harmful. Did you know that glyphosate, the active ingredient in Round-Up, was recently established as a "probable carcinogenic" by the World Health Organization?
The "perfect" lawn may not be worth the trade-off for your families' health. One key fact has stuck with me – pesticides are designed to kill living organisms (that's us!) and there is no magic bullet for a particular weed or insect. Picture this: underneath that carpet of manicured grass, the soil is dead when it should be teeming with beneficial insects and microorganisms. Native plants, birds and bees are diminishing and the dead zones in Long Island Sound are growing, suffocating populations of native plant and animal life.
Parents and pet owners – please be aware the dangers those yellow pesticide warning signs represent are real – keep away from those areas. Lawn pesticides can be inhaled, absorbed through the skin or paws, and tracked indoors where they remain for months.
Change is hard and it doesn't happen overnight but small steps in the right direction make a difference. As a first step, I've started a group, Grass Roots West Hartford (www.grassrootswesthartford.org), with a couple of friends to share what we have learned with fellow residents and neighbors. Importantly, natural lawn care alternatives do exist and might offer you a new appreciation for the mini-ecosystem that is your backyard.
What can you do? Stop using lawn chemicals or put your lawn service company on hold and contact us at [email protected], 860-299-5013, or look us up on Facebook. We will be at Celebrate West Hartford and are hosting a DIY natural lawn care workshop at the Noah Webster library Tuesday, June 9 at 6 p.m.
Best regards,
Kim Hughes
West Hartford resident