A look back at our first full year of providing hyperlocal news to West Hartford.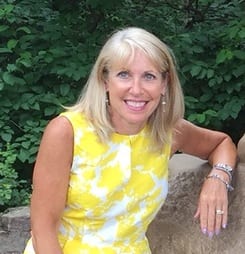 By Ronni Newton
They say that time flies when you're having fun, and although there have been some tough stories that I've reported during the past 12 months, overall I am so happy as managing editor for We-Ha.com.
Exactly a year ago we officially launched this site. Although we started posting content on We-Ha.com in July, we had a large "Beta sticker" across the top as we worked out the kinks in the new platform and figured out how to make this work. On Sept. 2, 2014, the day after Labor Day, we removed the Beta tag and put ourselves out there as officially in business.
And we feel like we have found the right formula and are succeeding, and we hope that you, our readers, agree!
There have been just about 600,000 page views in the past year, and we reach about 25,000 unique visitors each month. We have 1,748 Facebook friends and more than 1,500 subscribers to our Monday-Wednesday-Friday newsletter. We're getting press releases and tips about events and news from a wide variety of sources throughout the community.
Of course there's always room for improvement, so please let us know in the comments section if you have any suggestions. You can also email me directly at [email protected].
Don't hesitate to send me a press release about your event, no matter how small, and we'll do our best to post it. We would especially like to hear from adult sports leagues (send us your stats!) and other organizations that may otherwise not get any publicity. If you're working hard, you deserve to see your name in print!
As editor, I have personally had some fantastic and fascinating experiences over the past year. Some of the notable ones include riding in a Ferrari, riding with the West Hartford Police Department on both distracted driving and DUI enforcement campaigns, driving a go-cart while wearing "impairment" goggles, modeling in a fashion show, seeing a bear up close and personal, watching the rescue of a baby red-tailed hawk, and having a tour [while in good health] of the inside of a Lifestar helicopter.
Over the past year I have also photographed all of my "favorite" events in town, including the Morley backpack and red wagon brigades, numerous proms and graduations, the Park Road and Memorial Day parades. I've reported on many sporting events from the sidelines, and attended countless ribbon-cuttings and fundraisers.
I took a look back at all of the stories that have been published over the past year (1,559 of them!) to see what has really resonated with our readers. Listed below are those that generated the most page views. I've included links to each one, in case you want to read them again.
You will notice a definite theme for many of the top stories: food and drink. West Hartford residents love their restaurants. Animal stories and other business stories have also been very popular, as have some of the school and police stories.
Many of the Business Buzz columns also were among the top stories, but are not listed below.
Those are just some of the top stories of the past year. Did you have any favorites that we didn't mention?
Thanks for being loyal readers of We-Ha.com. I'm really looking forward to our next year! Please let me know if you have any feedback at [email protected].
Like what you see here? Click here to subscribe to We-Ha's newsletter so you'll always be in the know about what's happening in West Hartford!